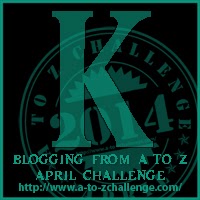 I love words that have multiple meanings and uses. Key is one of those little words that have such big meanings. It can be the key to a puzzle, key to a door. The key character, the key for a song. It's a noun, verb and adjective. In honor of the tiny word, here are some of the key elements in my own life. Even though there are more, without these I wouldn't be me.
My family and friends – My direct and extended family is awesome and a great support. I love that I've picked most of them. So says you can't pick your family? Plus I have this enormous group of friends online that are awesome.
My dogs – The obvious, again. My little loves keep me entertained. Chloe looks out for the house and property. Tréa is my tiny companion. She sometimes helps Chloe bark.
My writing – My newest passion. Who knew it would come to mean so much and become such a large part of my life.
Music – I can't imagine being without music. It's part of almost everything I do.
Gaming – This is my hobby. I get to connect with people and live in a fantasy world all at the same time. I have a fabulous guild that I belong to and great friends to play with.
Teaching – While this is only part-time, it's very fulfilling. Years ago my own mentor tasked me with passing on what I know. I've tried to do as he asked.
What will Monday's word be? Come back for the letter "L" in the challenge.
Be sure to check out the rest of the cool blogs in the challenge!  A to Z Challenge.