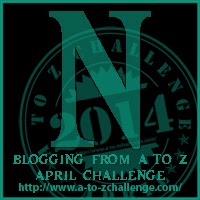 Finding the right names for my characters is very important. In The Thulukan Chronicles each name has some sort of significance, some more than others. Thulu and La Fi were names actually inspired by nicknames I thought up for some gaming friends who shared similar names. Just as I was ready to tell these friends their new nicknames, I realized that these names instead belonged to characters. At that point, I simply had to write about them. So I did. 🙂 From there I had to create where these nicknames came from, so La Fi was Fiona, with the story of her hamburgers which she named Burgers a la Fi. That in turn caused the other kids to start calling her La Fi and the name stuck to her.
Thulu is actually Erik Thulukan, III. As a small child he began referring to himself as Thulu. Again the name stuck.
Nana Fae came about because I liked the name Fae for its ethereal meaning, tying it to Nan Fae's empath abilities.
Brandon Arreo Malone, aka Reo Malone, was named by his eccentric parents. The name also gave me the obvious choice for his stage name and alter ego, Brandy Malone.
Tyler Jones's real name, Dhavenbahtek, came about with me just playing around with sounds. I also wanted a name that began with "D" and had a slightly Egyptian feel to it.
Parker came about simply because I liked the name.
For the elves and fairies, I went to Celtic influences and names, using them as a basis to use ancient names and sometimes to create new names: Aela, Keiron, Aurelia, Belus and Sloane are the major players.
This is just a few of the names from this very large cast of characters. By now, many of them feel like family, and their names reflect the way their personalities feel to me.
What will tomorrow's word be? Come back for the letter "O" in the challenge.
Be sure to check out the rest of the cool blogs in the challenge!  A to Z Challenge.