Welcome to the ASMSG Electorate Interview Blog Hop & Giveaway!
Shane KP O'Neill
is


As part of this fun event, I'm interviewing the awesome Shane KP O'Neill about his newest book in his Dracula Chronicles series, The Path to Decay. I've already had the pleasure of reading several of the short stories in this series and they are a must-read for any fan of the genre – me, included!


Shane KP O'Neill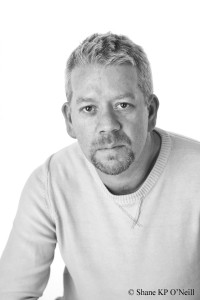 Shane KP O'Neill is the writer of The Dracula Chronicles, a new and exciting series adding a fresh dimension to the Dracula legend, which combines the real historical Vlad Dracula with a new and different version of Dracula the vampire. He has released the series in two arcs, one that follows Dracula the man and the other following Dracula the vampire.
The author developed a fascination with Dracula from an early age. Like many others he was enthralled by Christopher Lee's portrayal of him on the big screen. It was in his late teens that he discovered Dracula the man and the love affair began from there. An avid lover of history, he studied the period in which the real historical Vlad Dracula lived, 15th Century Balkan, for many years. It followed from there then that with his love of writing he would always choose Dracula as his subject. He built a concept and premise where he could accommodate both Dracula the vampire and Dracula the man.
Away from writing, the author has a wide range of interests. He reads a lot of books from a wide variety of authors, though his main interest lies in the horror genre. His love of books is matched only by his love of the countryside and of course, his family.  As an added note, he has lived and traveled all over the world. He has a love for all things historical, with a particular fascination for medieval Europe. Anywhere he travels, he likes to search out locations with an historical interest and will always hunt for the ruins of an old castle before heading to the beach.
Read on for more about Shane, his new book and to enter the Giveaway!


The Path to Decay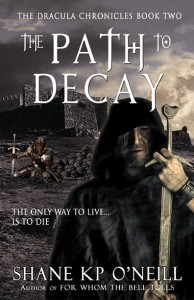 The path we walk, is the path to decay. The only way to live, is to die.
The great Vlad Dracul is dead, fallen in battle, and his throne gone. His son, the young Vlad Dracula, is consumed with grief and a need for revenge. All alone in the world, he keeps his promise and returns to Anatolia. There, he takes a commission in the Ottoman army. On the fields outside Kosovo Polje in Serbia, he is handed his first opportunity to strike back against the men who killed his father.
He has grown into the ultimate fighting machine, and is feared by one and all. This path to decay, as described by his father, is the one he chooses to follow. Lucifer guides and watches over Dracula, but also deepens his hold over him. As time passes, though, his enemies build in every quarter, and they strive to bring him down.
With nowhere left to turn, how will Dracula avenge his family? How can he hope to win back his throne? As he faces one tragedy after another, these events mould him into the man who will be spoken of for centuries to come. A man who lets nothing stand in his way in his pursuit for revenge, and the throne that was his father's.
Now let's shine the spotlight on Shane!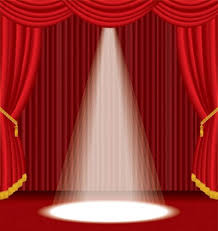 Maer:  Shane, thanks for joining us to tell us about your new book. What is the funniest or oddest thing that has happened to you as an author?
Shane:  Back in the early days when I had little clue as to what I was doing, or when I thought I was better than I actually was at the time, I made some very poor decisions. It was 2005 and I was very fortunate to find a representative who was very well connected in the publishing business. One of the Big 6 offered to publish my first manuscript as an ebook, I believe to see how it would fare before offering anything more substantial. Digital publishing was a very new innovation back then and I wasn't so keen on it, remembering something JK Rowling had said about ebooks. Needless to say, I declined the offer. I also had a direct line through to an editorial director of publishing with another of the Big 6. He was interested in what I had, but advised me my submission had to be the best it could be before he saw it. Through my excitement, I rushed my submission. It wasn't ready and, of course, I never heard from him again. In hindsight though, it probably worked out for the best, so I don't lose any sleep over it.
Maer:  Do you use beta readers and, if so, what qualities do you look for in a beta?
Shane:  Yes, absolutely, and copy editors too. Once I have had my manuscript back from my copy editor and made the necessary adjustments, I then look to the corrections made by my proof readers. I just look for honesty and consistency, and someone not afraid to hurt my feelings.
Maer:  What is a one line synopsis for your book?
Shane:  The dark Gothic world of Dracula meets Game Of Thrones. Once read, never forgotten.
Maer:  I already know the answer to this, but could you tell our readers is this a stand-alone or part of a series?
Shane:  This book is #2 is an epic series called The Dracula Chronicles. I have split the first ten volumes into two arcs. The first five books are in the Vlad Dracula arc and follow the life of the real historical Vlad Dracula. The next five are in the Bound By Blood arc and follow my version of Dracula the vampire. There will be more books after that too, some already written.
Maer:  Which character, other than Vlad, is one of your favorites to write and why?
Shane:  In The Path To Decay, my favourite character would have to be Lucy. Lucy, of course, is Lucifer disguised as a woman. So we have the most evil being in the known universe using all the wiles of a woman to manipulate the young Vlad Dracula into achieving his ends. Sounds a lot like my ex-wife actually.
Maer:  If you had to pick a color to describe Vlad what would that be and why?
Shane:  I'm not quite sure how to answer this question. Vlad is the victim of the circumstances in his life: tragedy; betrayal; pain; and much hardship. He grows into an evil and brutal character, but was not inherently evil. I would say maybe a dark grey then.
Maer:  Interesting answer. Who are your favorite authors to read?
Shane:  I take the most pleasure in reading Conn Iggulden's books about Julius Caesar and Genghis Khan. I also like Carlos Ruiz Zafon and Stephen King.
Maer:  Can you share a bit about the project you're working on now?
Shane:  The Dracula Chronicles is a new and exciting series adding a fresh dimension to the Dracula legend, which combines the real historical Vlad Dracula with a new and different version of Dracula the vampire. The series has been released in two arcs, one that follows Dracula the man and the other following Dracula the vampire. It is written in a style that is both literary and cinematic, that places you there in the thick of the action always.
The books are historical novels of Gothic horror; religious corruption; political intrigue; tragedy; war; dark paranormal fantasy; and deep romance. The premise is built around Creation and the divide in Heaven that results from Lucifer's jealousy of the creation of man. This leads to the First Great War of the Angels and Lucifer's eventual expulsion from Heaven with all those who sided with him. The annihilation of the angels continues, but rather than destroy Lucifer, God agrees to a truce. By its terms, Lucifer can contest the soul of every living being as long as he does not interfere with their free will. Should he control more souls than God at any time, he can ascend again to Heaven and cast God and the angels out. He would then have a free hand to destroy all mankind.
Lucifer turns man against God with ease. God responds by sending his prophets one after another to bring man back to the path of righteousness. It seems to be merely delaying the inevitable and in one last effort to thwart Lucifer, God sends his son made man. In giving his life on the Cross, Jesus wipes away man's sins. This leaves Lucifer back to where he was at the beginning and means he has to start again. The Catholic Church is born on that fateful day in Jerusalem as Christ's church on the earth. Lucifer then believes if he can destroy this great icon of God, then he can turn man against God once more. He searches for over a millennium for the one who can lead his assault on God. The Crusades give him renewed hope, and he is sure the conflict between Christian and Moslem will provide the one he seeks. When this does not materialise, he turns his attention to the Balkan region where this conflict is renewed with Ottoman expansion into eastern Europe. He finally identifies the second son of Vlad Dracul as the one he can manipulate into achieving his ends. God has prepared for this event, and in the very moment that Vlad Dracula draws his first breath, so does another child sired by Dracul, though born to a gypsy woman. This child, Andrei, is blessed by the angels and bestowed with great powers as a balance to the evil about to be unleashed upon it.
The Vlad Dracula arc is Books #1 to #5. Set in the 15th Century Balkans, this arc brings to life in its entirety the world in which the real historical Vlad Dracula lived. It follows his loves; his triumphs; his many great tragedies; the betrayals he endures; and his great struggle to survive his many perils and secure the autonomy of his sovereign nation, Wallachia, which is sandwiched between the mighty Austro-Hungarian and Ottoman empires. The books introduce you to all the great players of the period, their political machinations, and their great conflicts set within the battle between Christianity and Islam. They follow Lucifer and his schemes to manipulate the young Vlad Dracula into seeing through his great plan. Replete with references that are Biblical and drawn from the writings of the Kabbalah, The Dracula Chronicles also introduce a new vision of Hell and takes you on a journey you will never forget.
The Bound By Blood arc is Books #6 to #10. This arc begins with Dracula's last great battle at Snagov in 1476. Despite winning yet another great victory, his enemies mortally wound him with arrows. He orders his men to take him to the chapel at the nearby monastery so he can die on holy ground. To his great chagrin, it is Lucifer who comes to claim his soul. The Dark One speaks of his great vision and of how he has chosen Dracula as his instrument to bring down the Catholic Church. He bites into Dracula's neck and then gives him his own blood to drink. In doing so, he creates a monster, superhuman and immortal, who can live through the ages and help him win the battle for souls.
Into the 16th Century, wherever the Catholic Church is harmed or loses its influence, Dracula is there behind the scenes to propagate it all. He involves himself with Machiavelli; Martin Luther; in the Italian wars between France and Spain; the Borgias; Henry VIII and the Tudor dynasty; and many more.
At the same time his brother, Andrei, takes up the fight against him and arms the Church with the knowledge of how to counter him. In resurrecting Dracula's legitimate brother, Radu, from the dead so as to exact retribution against him, Dracula and Lucifer have unleashed a powerful enemy who has joined the battle against them.
I apologise if I got a bit carried away there.
Maer:  Thanks for such detailed insight! What do you do when you're not writing?
Shane:  I spend as much time as I can with my son, who is everything to me. I read a lot, exercise often, and hang out with some very good friends.
Maer:  What influenced you to write in the horror genre? Do you write in others?
Shane:  As a teen, the first books I began reading were in the horror genre. I read books by the likes of Stephen King, Anne Rice, Dean Koontz, Shaun Hutson, John Saul, Robert McCammon, and James Herbert. I was forever hooked and only ever envisaged writing in the same genre. I'm interested in writing historical fiction too, but have managed to satisfy that need with The Dracula Chronicles.
Maer:  What music, if any, do you like to listen to while writing?
Shane:  I always listen to music when I write. I usually listen to Goth Metal bands like Therion, Nightwish, and Within Temptation. Sometimes I listen to Black Sabbath or other hard rock bands. Lately, I've been listening to dark Celtic music too.
Maer:  Eclectic choices there. Shane, thanks again for stopping by today. Do you have anything you'd like to add?
Shane:  I have already described in detail what my series is about. What I will add to that, is that a lot of people have stepped out of their comfort zones to read my books, on the recommendations of other people, and have become solid converts to my project. These aren't just horror stories. They are so much more, and you will find the relationships, conflicts, and interactions between my characters to be both engaging and compelling.
You can buy The Dracula Chronicles: The Path To Decay
 at Amazon.
You can buy The Dracula Chronicles at Amazon US and The Dracula Chronicles at Amazon UK.
You can find Shane at the links below:
The Dracula Chronicles on Facebook
The Dracula Chronicles on YouTube
The Giveaway
Enter the Rafflecopter Giveaway below for a chance to win one of 15 eBooks!
For the complete ASMSG ELECTORATE BLOG HOP schedule, check out these links!
March 18, 2014
March 19
March 20
March 21
March 22
March 23
March 24
March 25
March 26
March 27
March 28
March 29