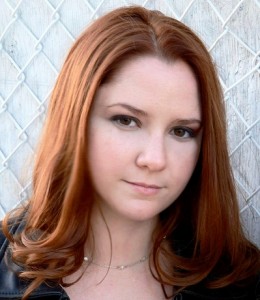 It's a pleasure to welcome the fabulous Tina Moss back to the blog today. An awesome friend who is fun and talented and ultra cool and…well let's find out more about her shall we?
About Tina Moss
Tina Moss is not your mother's author, but she's got a book just for you. If you enjoy a story that's out of the ordinary, then pick up her urban fantasy, paranormal romance, romantic suspense, or New Adult novels.  She lives in NYC with a supportive husband and alpha corgi, though both males hog the bed and refuse to share the covers. When not writing, she enjoys reading, watching cheesy horror flicks, traveling, and karate. As a 5'1″ Shotokan black belt, she firmly believes that fierce things come in small packages.
Read on for more about Tina and A Touch of Darkness!
About A Touch of Darkness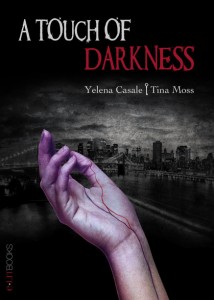 Cassie's working for a tightwad boss at a pretentious NYC diner, dealing with paralyzing pain that doctors can't diagnose, and trying to hide her hands that glow purple whenever she …well, whenever.

So, when a mysterious stranger walks out of her dreams and into her life to spout some nonsense about her being a mythical creature, she chalks it up to one more crazy thing to add to her it's-a-crappy-life list. Yet, when the stranger's predictions start to come true, she discovers a world that could shake up her humdrum existence.
You can buy A Touch of Darkness (The Key Series)
 at Amazon.
Tina's Giveaway!

Prizes:  2  – Digital ARCs of A Touch of Darkness
1 – $10 Amazon or B&N Gift Card
You can find Tina at the following links: