Council Courtship by Constance Phillips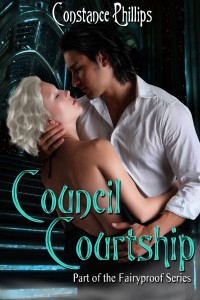 Eero might be gone, but does his revolution continue?
Tristan Ipsly knows firsthand how Eero's ideals have ripped houses apart. More than half of his family was prosecuted for supporting the revolution, the remaining fled to the otherworld, leaving him the lone member of his house, and one of two candidates for the recently vacated Council seat. As a healer who is seated on the repopulation project, he has real solutions to the problems that face them all, but fears he's been branded a traitor, not worthy of the seat nor to court Quinn. 
Quinn Vettore knows that Fairykind is dying. Eero and his revolution have left them a people divided, but she believes tradition and the Canon's writing are equally to blame. She wants to see the Council fill the vacancy with someone who will be the voice of change. The prime candidate in her mind is the same choice of her heart: Tristan.
Too bad her Grandfather is the one man who stands in the way of both.
You can buy Council Courtship at these links: Smashwords | Amazon | B & N |
 Constance Phillips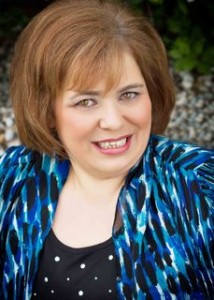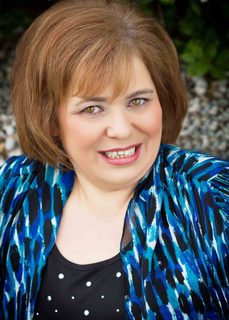 Constance Phillips lives in Ohio with her husband, two ready-to-leave-the-nest children, and four canine kids. Her perfect fantasy vacation would involve hunting Dracula across Europe with her daughter, who also digs that kind of stuff. When she's not writing about fairies, shifters, vamps, and guardian angels, she's working side-by-side with her husband in their hardwood flooring business.
Constance is actively involved in her local Romance Writers of America chapter (MVRWA) and the Southeast Michigan chapter of the United States Pony Club. When not writing or enjoying the outdoors, she loves reality television or can be found at a Rick Springfield concert (just look for the pink Converse high tops).
You can find Constance at these links:
Website/blog | Facebook | Twitter | Goodreads
Want to read more books by Constance Phillips? Here are her current releases:
Fairyproof: Amazon | Barnes and Noble | All Romance E-books
Resurrecting Harry: Amazon | Barnes and Noble | All Romance E-books