Firestorm by Kyra Dune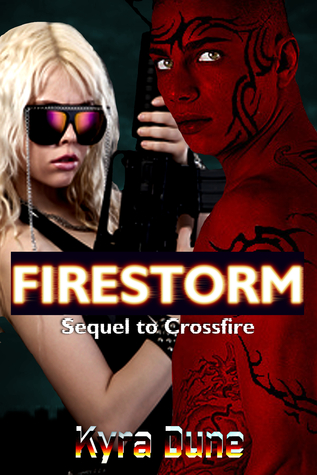 Angel meant to stop a war. Instead, she may have caused one.
With everyone out for her blood, Angel is forced to hide in the last place she wants to be. But hiding will only be an option for so long. Somehow, she must make amends for her mistakes and find a way to save Southern Archaides from those who seek to destroy it.
But matters are more complex than she knows. Angel thinks she has all the answers. She has no idea how wrong she is. And as the lines between enemy and friend begin to blur, she finds her heart drawn to two different men, both of whom have betrayed her in the past. But how can she choose between them when each owns half her heart?
With millions of lives at stake, Angel has to make some tough choices. Choices which could cost her everything she holds most dear.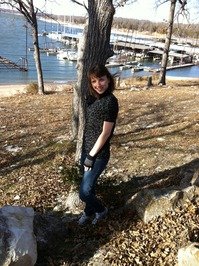 Kyra Dune was born in Oklahoma, but spent most of her life travelling with her family. She is the author of more than a dozen fantasy novels, including: Shadow of the Dragon, Elfblood, and Firebrand. As a child, her favorite stories were those that told of ordinary children being whisked away to magical lands. She has yet to find her own secret wardrobe or rabbit hole, but she hasn't given up the search. You never know what might be waiting over the next rainbow.
You can buy Firestorm: Sequel To Crossfire (Crossfire Duology)
 at Amazon.
You can find Kyra at these links: