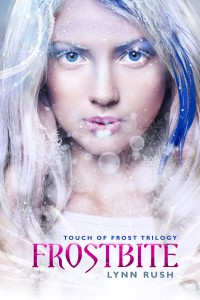 About Frostbite (Touch of Frost Trilogy #1)
Amanda gives a whole new meaning to cool…
Amanda Smith is sick of getting chased from town-to-town. So when she lands in tiny Trifle, Arizona, she hopes it's her last move for a long time. Despite hating the smallness of the town, she settles in and finds a best friend, and even a boyfriend. Normality at its finest.
But for a girl who can shoot snow from her hands and lift a two-ton truck over her head like a bag of feathers—normal is not an option.
The scientists who murdered her mother come barreling into Amanda's quiet life. She must decide if she'll run again or stay and fight. The price of either choice might be her life or the lives of those she's come to love…
 About Lynn Rush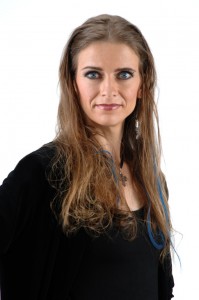 Lynn Rush is a pen name that is a combination of two sources – Lynn, the first name of her mother-in-law, who passed away and Rush – since the author is a former inline speed skater and mountain biker. All of Rush's books are dedicated to Lynn, her namesake, and a portion of the proceeds benefits cancer research and treatment.
Rush holds a degree in psychology from Southwest Minnesota State University and a master's degree from the University of Iowa. Originally from Minneapolis, Rush currently enjoys living in the Arizona desert with her husband of 17 years and her loveable Shetland Sheep dog. When she's not busy writing her next trilogy, she can be found pounding the pavement, training to run her first marathon.
Giveaway
In celebration of her new release Lynn is having a $25.00 eGift Card Giveaway!
You can buy Frostbite (Touch of Frost)
 at Amazon.
Lynn loves connecting with her readers. You can find her at the links below:
Catch the Rush®: www.LynnRush.com
Facebook: www.facebook.com/LynnRushWrites
Twitter: www.twitter.com/LynnRush