Rogue Genesis by Ceri London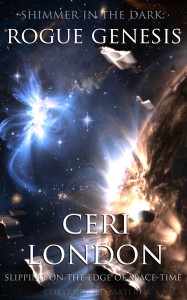 One man. Two worlds separated by a universe. Space-time warped by black holes. In the passing of seconds on Earth, Major Niall Kearey has witnessed the birth and death of generations on Astereal. His mind shortcuts light years to visit a fantastical world of floating sky cities populated by telepaths.
Astereal is in decline, the dueling forces of black holes threaten extinction. Ancient prophecy predicts their interstellar visitor brings salvation. As Niall faces the staggering truth – that his alien dream world is real – he and his family are targeted by secret societies, scheming politicians, and the US military.
Time is running out as Astereal races towards annihilation and temporal alignment with Earth. Power brokers vie for control of his capabilities. Niall must act, balancing the needs of Earth, his family, and the alien civilization he has come to know and love. The fate of two worlds rests on Niall Kearey's shoulders.


Ceri London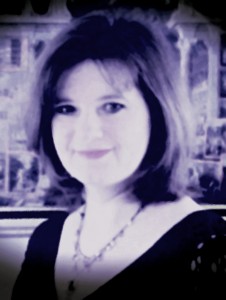 Author Ceri London is married, mother to two girls, and was born and bred in England where she lives today.  After graduating from university, she worked in IT development for an international financial institution then one day started writing science-fiction stories for a hobby, often into the twilight hours. Fifteen years later, a career break to raise her children gradually evolved into a piano tutoring business after Ceri introduced a friend's daughter to the piano. After completing a long stint of voluntary work as a school governor, Ceri re-indulged her writing muse, switched on the computer—and a few years later published her debut sci-fi/fantasy thriller Rogue Genesis in July 2013, the first of four books in a series called Shimmer in the Dark. She is currently writing the sequel.
You can find Ceri at these links:
You can buy Shimmer in the Dark: Rogue Genesis at these links: