New Release!
Tiva Boon by Jenn Nixon
 An exciting new novel from the pen of Jenn Nixon! I definitely need to add this to my TBR list. Congratulations, Jenn on your release!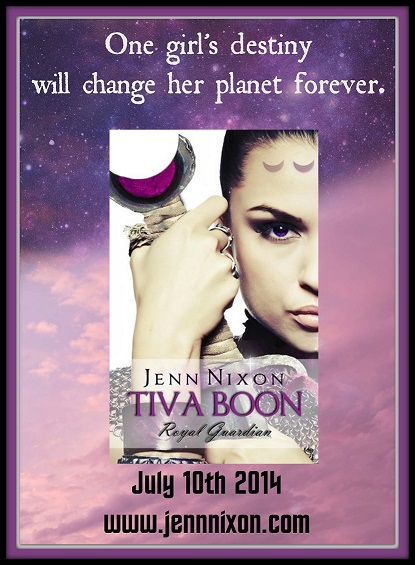 The kingdom of Abennelp has enjoyed an age of peace. Tiva Boon, a loyal and ambitious Royal Guardian is determined to carry on tradition and become an elite protector to the throne. It is all she has ever wanted. Possessing abilities and strength beyond her age, Tiva dedicates her youth and risks her life in the service of her king to prove she is worthy. With her goal achieved and her destiny in motion, a mysterious off-world threat emerges and shatters everything Tiva holds dear. 
Exiled from her home and running for her life, Tiva seeks asylum with the Union, a universal security force, and attempts to put the past behind her. Finding herself alone among various space faring races, Tiva integrates herself into the strange society using her skills as a protector and befriends several aliens she meets along the way, ones who will change her life forever. 
When a message from those loyal to her king reaches her months after she feels safe in her new life, Tiva's destiny and the fate of her people collide. 
You can buy Tiva Boon: Royal Guardian (Tiva Boon Series Book 1)
 at Amazon.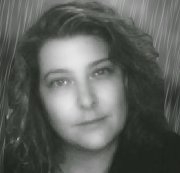 Jenn's love of writing started the year she received her first diary and Nancy Drew novel. Throughout her teenage years, she kept a diary of her personal thoughts and feelings but graduated from Nancy Drew to other mystery suspense novels.
Jenn often adds a thriller and suspense element to anything she writes be it Romance, Science Fiction, or Fantasy. When not writing, she spends her time reading, observing pop culture, playing with her two dogs, and working on various charitable projects in her home state of New Jersey.
You can follow Jenn at these links.
Jenn's Website
Jenn's Blog
Jenn on Facebook
Jenn on Twitter