Under the Italian Sun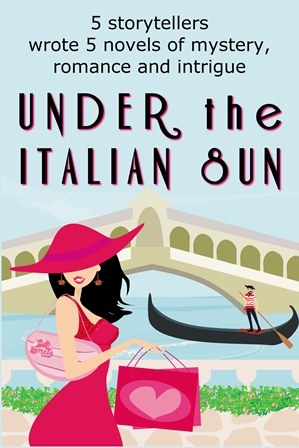 This box set contains five contemporary cozy mystery novels with clean romance set in Italy. The authors are best-selling, award-winning and well-reviewed. Intrigue, humor, mystery, love, adventure, romance, character…and Italy! It includes these five books:

1. A New Life – Beate Boeker

2. Vain Pursuits – J.B. Hawker

3. An Extra Virgin Pressing Murder – Candida Martinelli

4. Sweet Delicious Madness – Julie Sarff
But today we are focused on the fifth entry in this great summer read!
Read on for more about Italian Summer and Maria Grazia Swan!
Italian Summer
Quirky, sexy protagonist. When they say "you can't go home again" they're talking about Mina Calvi, 20-something Italian transplant to California. Still nursing a broken heart, desperate to discover her place in the world, Mina arrives in the town of her birth in Veneto, Italy. A fresh chance at true love and a welcome bonding with a new friend give her hope. But the deadly secrets moldering in the cemetery could rip it all from her. Will Mina survive her Italian Summer? 
Maria Grazia Swan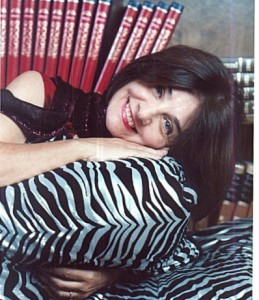 Best selling author Maria Grazia Swan was born in Italy, but this rolling stone has definitely gathered no moss. She lived in Belgium, France, Germany, in beautiful Orange County, California where she raised her family, and is currently at home in Phoenix, Arizona–but stay tuned for weekly updates of Where in the World is Maria Grazia Swan?
As a young girl, her vivid imagination predestined her to be a writer. She won her first literary award at the age of fourteen while living in Belgium. As a young woman Maria returned to Italy to design for–ooh-la-la–haute couture. Once in the U.S. and after years of concentrating on family, she tackled real estate. These days her time is devoted to her deepest passions: writing and helping people find happiness.
Maria loves travel, opera, good books, hiking, and intelligent movies (if she can find one, that is). When asked about her idea of a perfect evening, she favors stimulating conversation, Northern Italian food and perfectly chilled Prosecco–but then, who doesn't?
Maria has written short stories for anthologies, articles for high profile magazines and numerous blogs tackling love and life. She engaged her editorial and non-fiction skills for Mating Dance: Rituals for Singles Who Weren't Born Yesterday. Her romantic suspense series of Mina's adventures includes Love Thy Sister, Bosom Bodies and Italian Summer all are available at Amazon.com.
You can buy Under the Italian Sun at Amazon.
You can find Maria at these links: