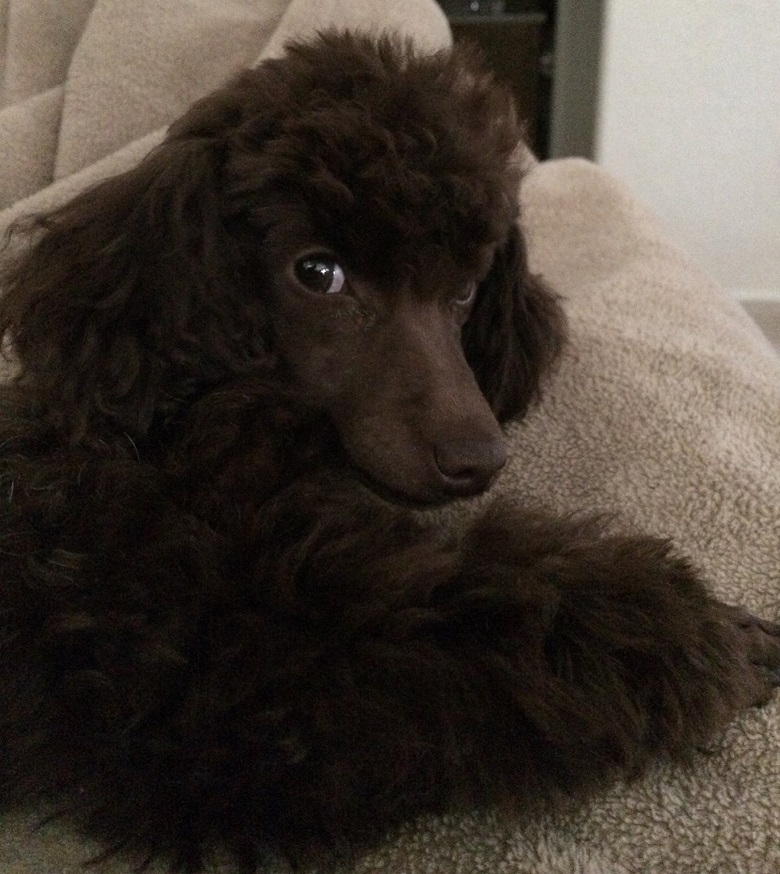 An update on the new puppy is due. Cienna is now over 6 months old. She has settled in with her two sisters, Tréa and Chloe…more or less. Tréa is still less than thrilled, although seems resigned that the new puppy is here to stay.
We even had success on our trip into Vegas to see our vet. During the first trip into Vegas Tréa sat up the entire time. Usually she curls up and sleeps…but having to share her car seat for the first time did not please her. I could see her start to nod off, but if I turned my head even slightly toward her, she was immediately awake and alert…staring directly at me and letting me know she was not happy. Cienna was asleep next to her. Chloe was curled up in her own car seat in the back. But yeah…sixty miles of evil eye from a pissed-off chihuahua.
So getting her to sleep on the next trip into Vegas was a major success. I don't see how Cienna was comfortable, but every time I moved her head inside the seat, she went back to this position.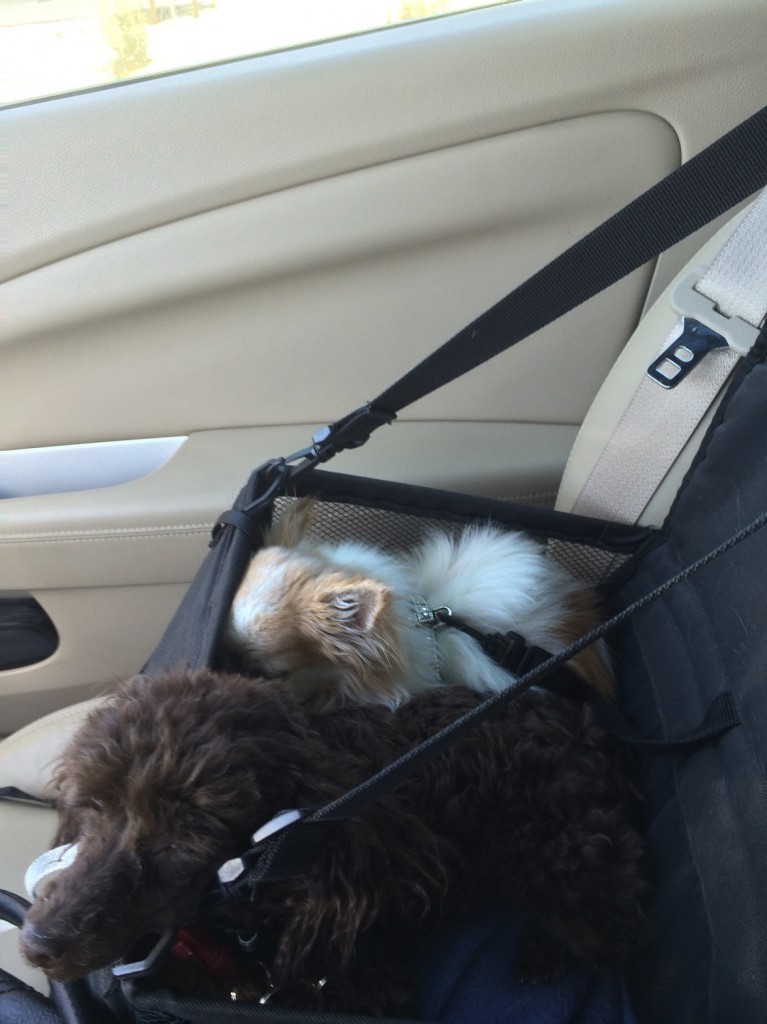 I doubt they will ever be friends like Chloe and Cienna are now, but that's not a bad thing. Sometimes the two poodles play so loudly, with growling and such, that I have to tell them to be quiet. Getting quiet time like this, is a treat. However, right now, Tréa still greets Cienna's overtures with a snarl.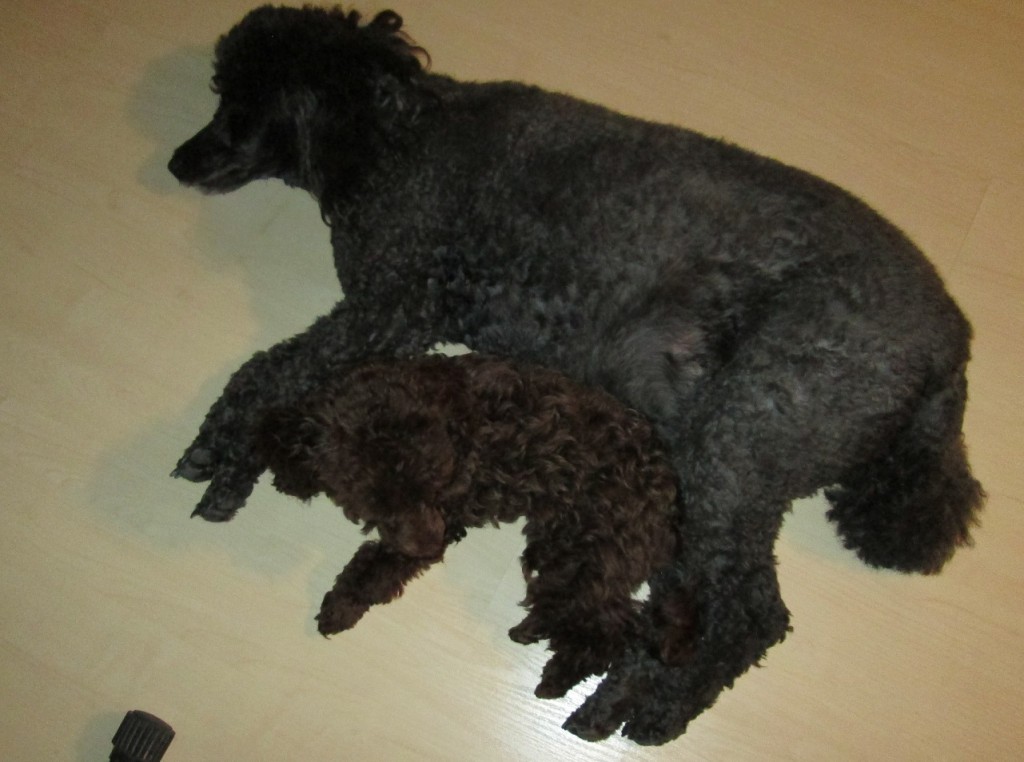 It's been long enough now that I cannot imagine being without this little bundle of fun. She topped 4.5 pounds at the vet, so she gained a pound. She doesn't seem much taller…well, maybe a smidge. She has been a little love and is learning her tricks. Not as fast as Chloe did, but she is learning them. She is family now.