I'm so excited to announce that Relics will soon be released by Ellysian Press. To celebrate, the series formerly known as The Thulukan Chronicles is getting a new name and a new look! Relics, Book 1 of Modern Magics will be released in the near future, with the rest of the series to soon follow.
But first here's my new cover by the fabulous M Joseph Murphy. Be sure to check out his work at his website. He's done a great job with this series! I can't wait to share the rest with you…very soon!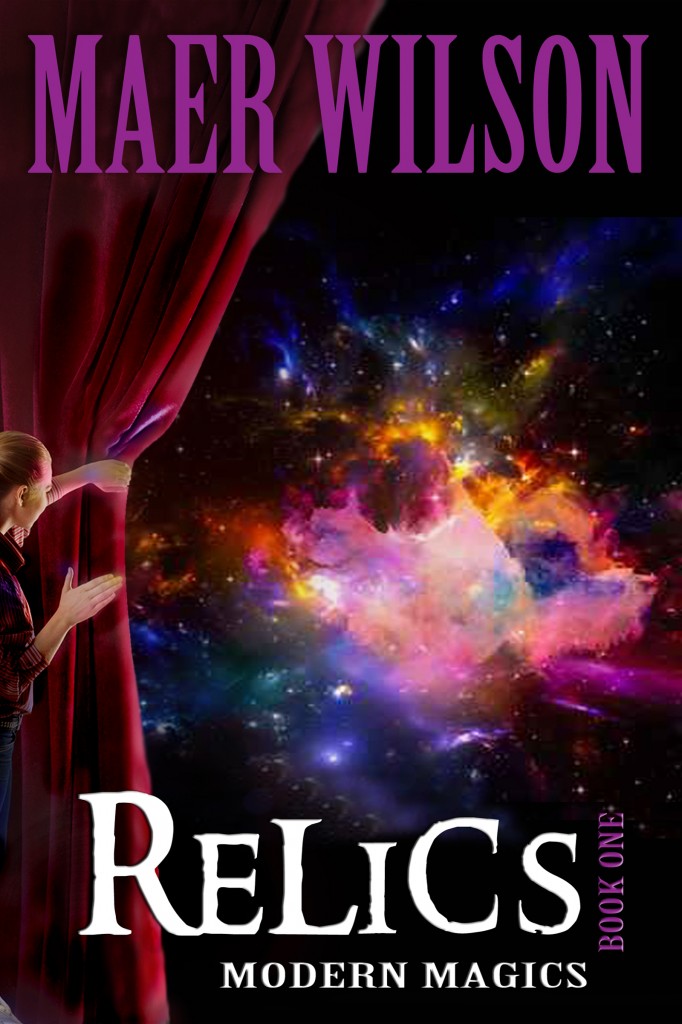 Relics
Most of Thulu and La Fi's clients are dead. Which is perfect since their detective agency caters to the supernatural. But a simple job to find a lost locket turns into a big case finding relics for an ancient daemon.
The daemon needs the relics to keep a dangerous portal closed. His enemy, Gabriel, wants the relics to open the portal and give his people access to a new feeding ground – Earth.
Other portals begin to open and the creatures of magic return to Earth, proving many other worlds exist.
When Gabriel threatens their family, Thulu and La Fi's search becomes personal. The couple will need powerful help in the race to find the relics before Gabriel does. But maybe that's what ghostly friends, magical allies and daemonic clients are for.
When the creatures of myth and magic return to Earth, they're nothing like your mother's fairy tales.
You'll be able to buy Relics at all the usual retailers.