I'm pleased to announce that I was able to get a sneak peak at the cover art for Shawna Romkey's novel, Speak of the Devil. I'm excited to be participating in her cover reveal and able to show it to you today.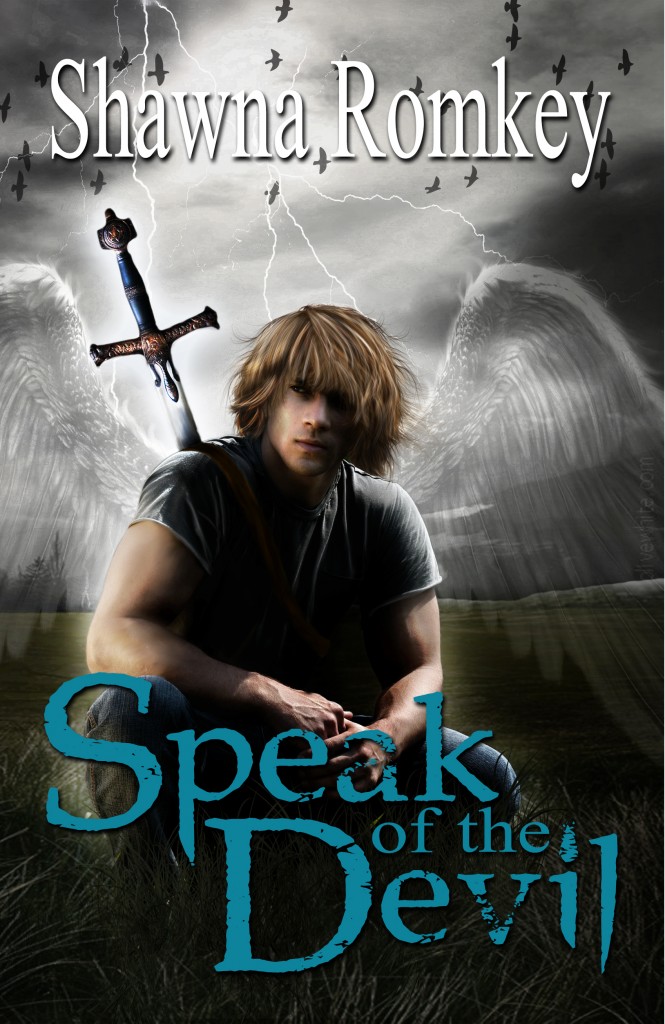 What happens when falling in love and falling from grace collide?
After dying in a car accident with her two best friends, Lily miraculously awakens to grief and guilt. She escapes to her dad's to come to terms with the event and meets some people at her new school who seem all too eager to help her heal. Sliding deeper into sorrow and trying to fight her feelings for two of them, she finds out who…what they really are and that they are falling too.
Can she find the strength to move on from the past, reconcile her feelings for Luc, find a way to stop a divine war with fallen angels, and still pass the eleventh grade?