"Ghost Memory" is Free on Smashwords!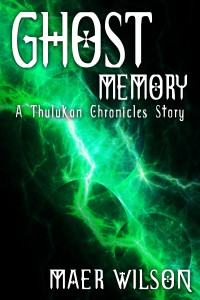 That's right! I'm super excited to announce that I'm now offering "Ghost Memory" for free on Smashwords and all it's outlets. It might take a couple days, but soon you can add Apple, Sony and Kobo to Amazon and Barnes & Noble as ways to get this first prequel story in The Thulukan Chronicles. So be sure to to download your copy to the eReader of your choice. And let your friends know, too!
Just click this link! Ghost Memory

Free eCopy of "Unwanted Ghost"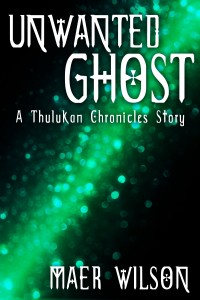 Another fun promotion is going on with "Unwanted Ghost", the second prequel story in The Thulukan Chronicles.

Just subscribe to my website (yes, this one you are on right now) by clicking the subscribe button at the top of the right-hand column. That way you will never miss a new post and stay up to date on all the news. Subscribers also get newsletters with special tidbits just for them! Please be sure to provide your correct email address in order to receive your free copy of "Unwanted Ghost."
 Team Thulukan!
I feel like a late night commercial, but there's one more opportunity for fans to get extra special news, participate in contests and hang out with me. That is through my street team on Facebook.  I even have secret content just for the team! Sounds like fun? Want to be Thulukanized? Just join Team Thulukan!
Here's the link to join Team Thulukan on Facebook.