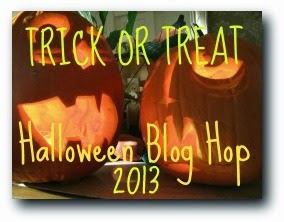 Giveaway
Two winners will get one copy each of the novelettes "Ghost Memory" and "Unwanted Ghost"
To win: Please leave a comment below. Winners will be chosen at random.
Halloween has been one of my fave holidays for as long as I can remember. I've always loved the costumes and dressing up, although I don't do that quite so much anymore.
But I thought I'd share some of the few costumes I've made over the years and that I actually have pictures of. Some costumes were are for me. Some were costumes I made for others.
Others still I wish I had pictures of – my brother Shawn's C-3PO costume or his werewolf one or even the mummy one. I think he took first place in his contests in all but one year. The prize was a 4-pack of tickets to Disneyland, which was always cool.
Anyway, I hope you enjoy the pictures of costumes from years gone by. It's fun to get to share my work again.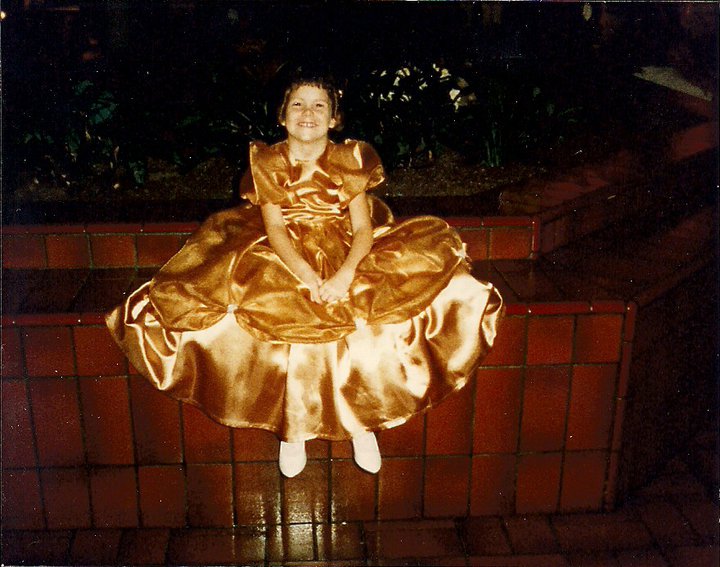 This was a Cinderella costume made for my niece. It was made from satin and a sheer sparkling over-dress.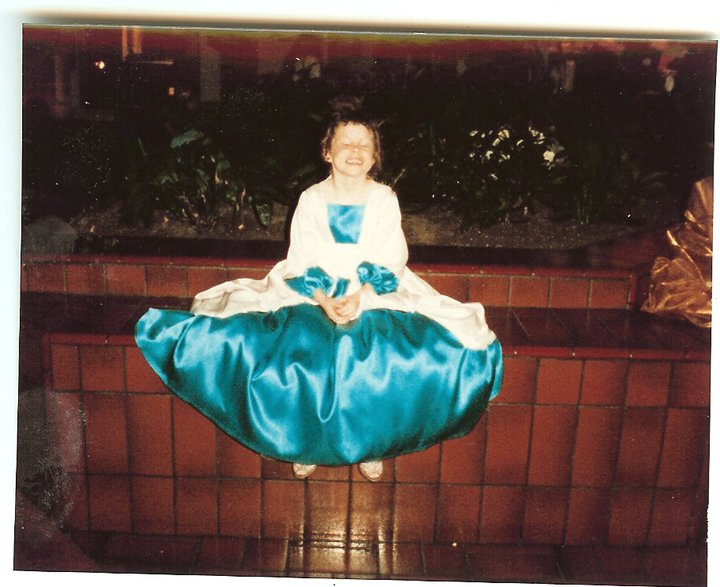 This one was Sleeping Beauty in blue satin with a pale pink polished cotton over-dress made for my other niece. The girls are twins and looked nothing alike. It was fun to have individuality for them.
They both looked darling in these little dresses.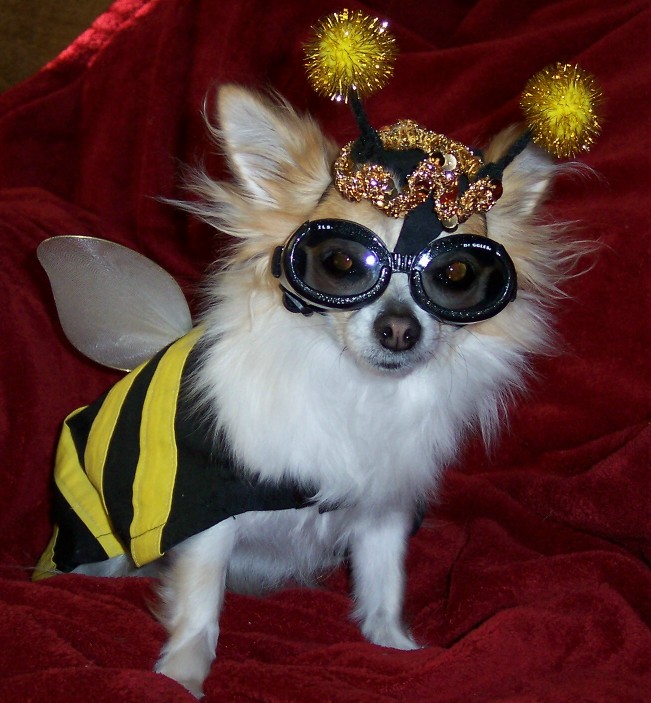 My more recent creations have been for myself and my chihuahua, Tréa. This is Tréa's Queen Bee costume. Made from a durable and washable cotton blend. She wears this for a while, but as she's gotten older, her tolerance for wearing costumes isn't as high as it used to be. However, she does still pose for pictures.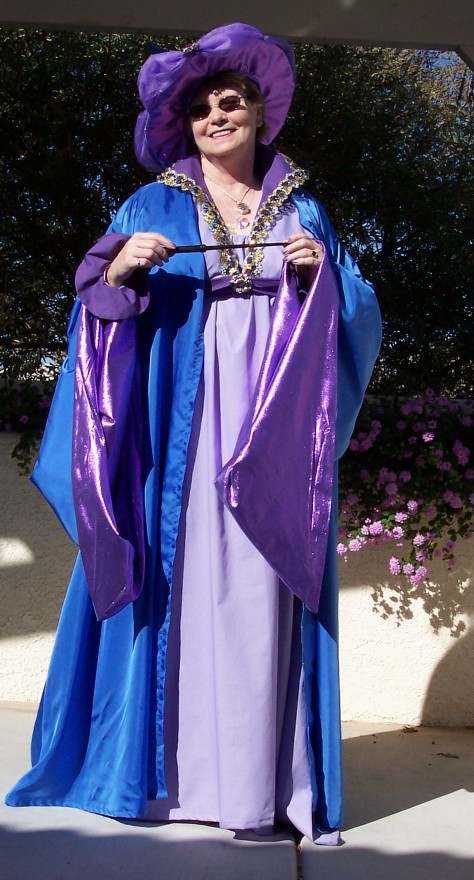 This is my witch costume, a dress with a separate robe and hat. The dress was made of a cotton blend with a matching beaded bag (not pictured). The hat and robe were made of a silky material, with the purple lamé-type material for the sleeve lining. The hat had a beaded hatband and feather.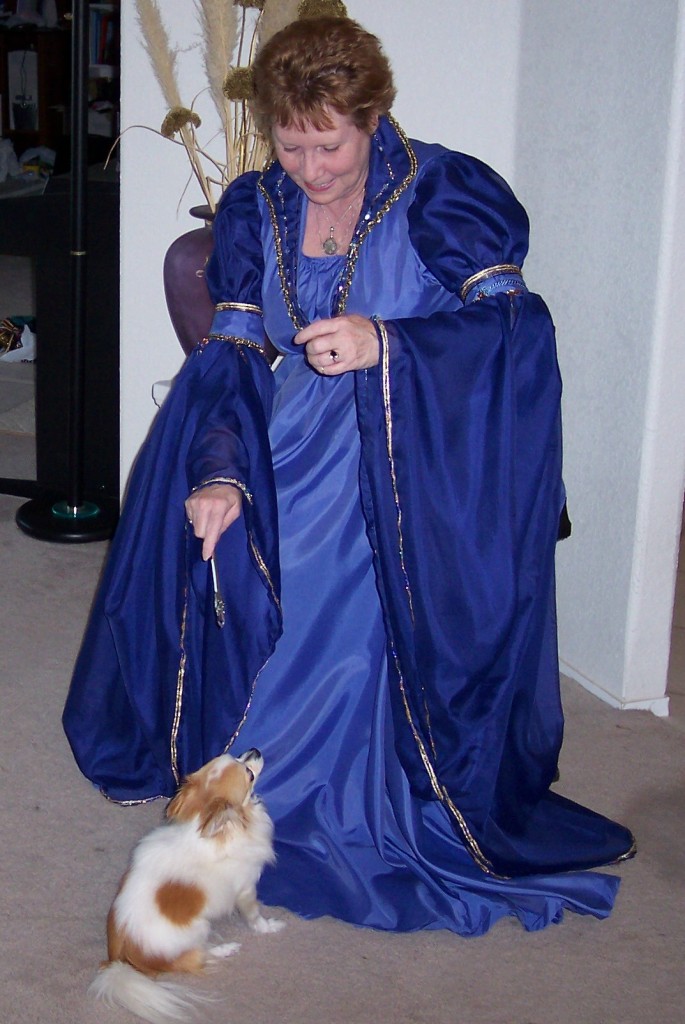 This is my Renaissance dress. I'm quite proud of this one as it took the Grand Champion ribbon at the fair one year. It doesn't show up much in this picture, but there is beading around the armbands and hem of the sleeves, as well as the collar and waistband. Pretty much wherever you see gold? Over that trim is beading – and yes I beaded it by hand. It was close to thirty feet of beading. The sleeve hems alone were nine feet each.
The picture below is of the matching bag I made to go with the Renaissance dress. Each of the dresses has its own beaded bag. Plus I made a lot of other beaded bags as gifts for friends. I think I actually have one or two bags left that I never gave away. 🙂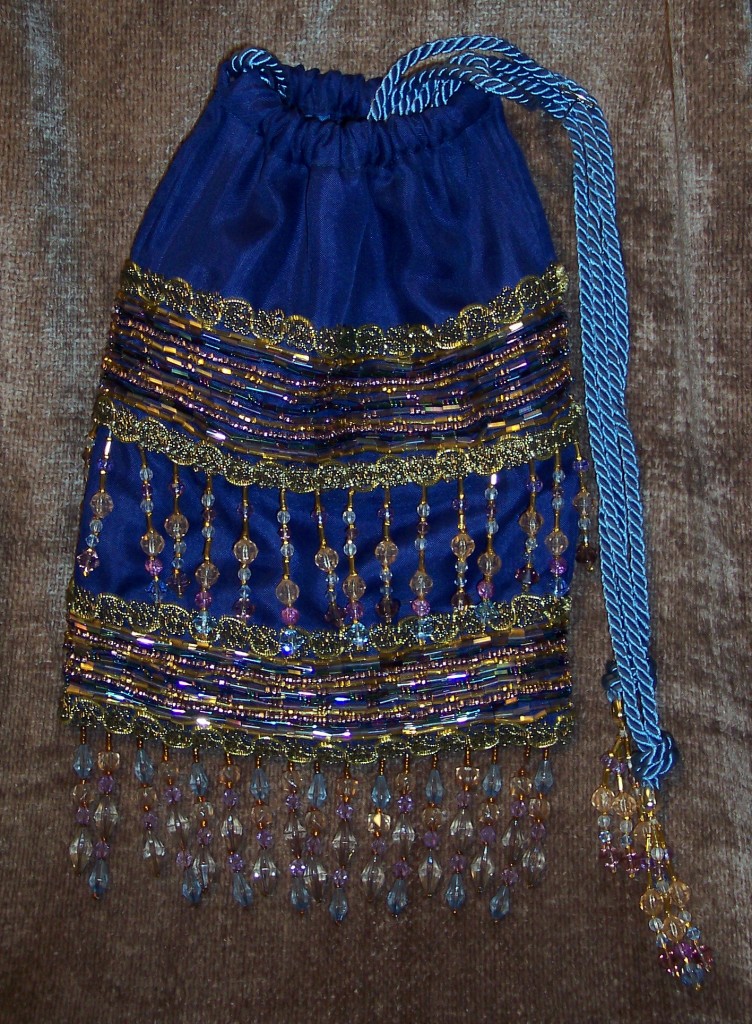 Don't forget to leave a comment for a chance to win ecopies of my two novelettes, "Ghost Memory" and "Unwanted Ghost"!
Be sure to stop in for the rest of the Blog Hop!
Katie OSullivan ~ Read, Write, Repeat                                  Constance Phillips, A Writer's Musings
Danielle DeVor: Loving the Dark since 1976                          Shawna Romkey Author blog
Dangling on the Edge of (In)Sanity                                         Cindy Young-Turner
All Hallows Eve with Author Louann Carroll                            L. V. Pires
Author Avery Olive                                                                   Iyana's Rainbow
Lindsey R. Loucks                                                                   Moms Bookshelf ?Halloween?
Sophie Weeks, Author                                                             Dr. Shay West, Author of Scifi and Fantasy
What scares you? Barbara Strunas Blog                               Kit Bakke's Cut & Paste
Scariest Hallowe'en EVER!                                                     Tamsen Schultz, Thrillers and Chillers