Happy Holidays from my family to yours!
Tréa says she's all the stocking stuffer I need!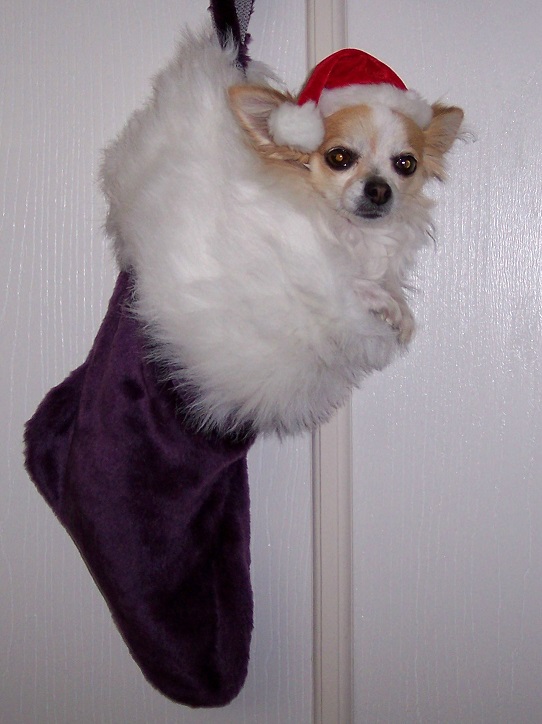 Read on for more pics!
Chloe poses with Santa and a new toy. Yes, she got her present early.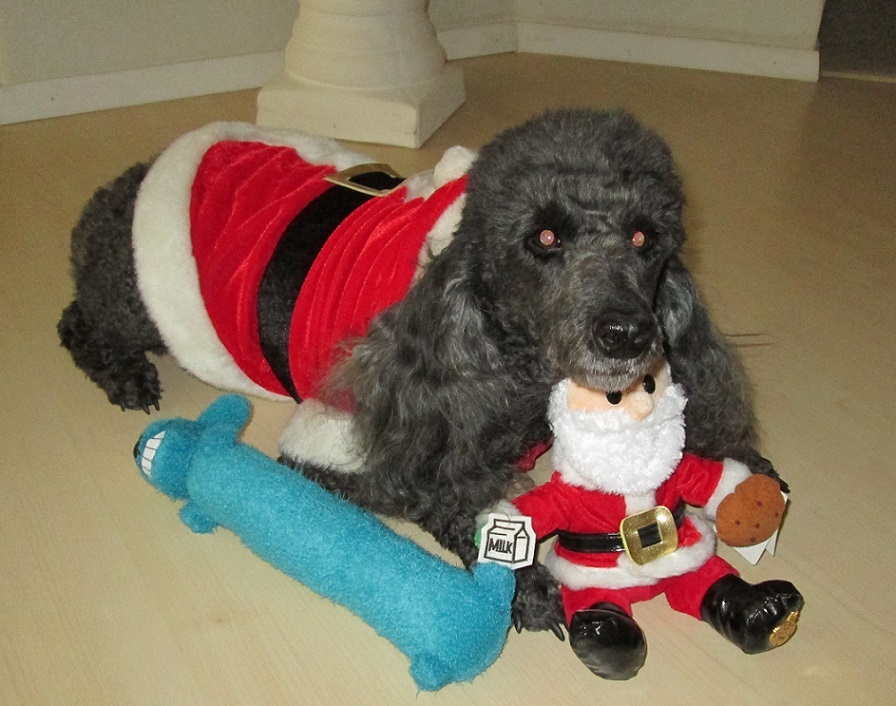 I have no idea how many hundreds of ornaments, but there are about 5000 lights on this tree. Years ago we started weaving them back to the trunk. At night with only the Christmas lights on in the house it looks gorgeous!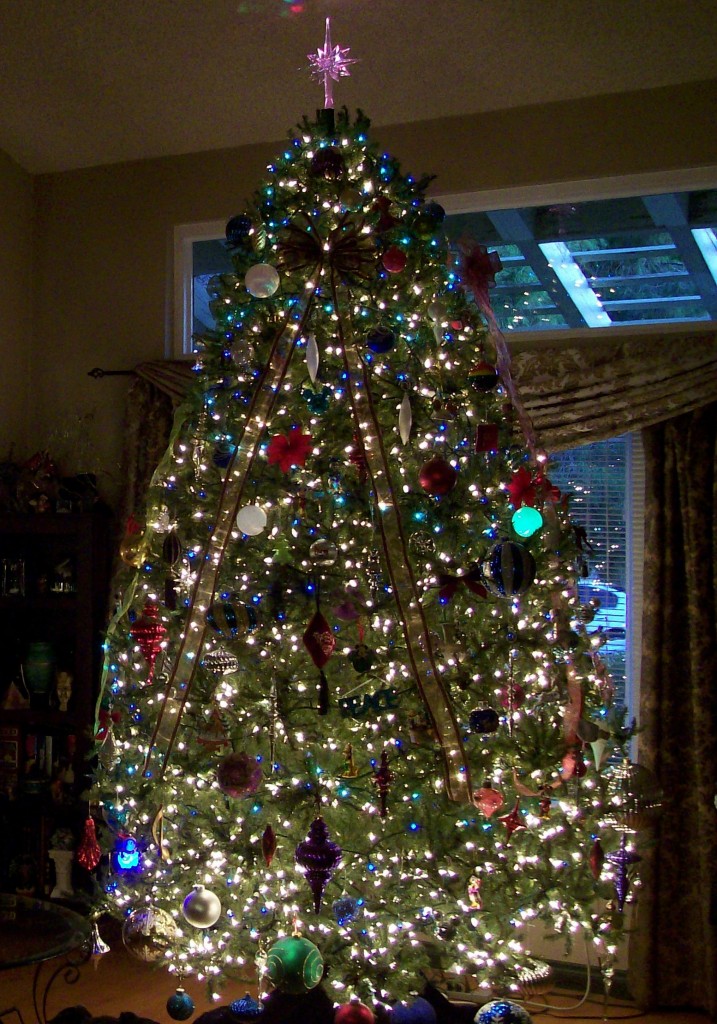 My Holiday Wishes
Congratulations to those who have had accomplishments this past year.
Best of luck to those who are working hard toward goals – personal and professional.
To those who are going through hard times, may you see an end to those real soon.
May this holiday season bring all of you joy, laughter and love.
Here's to good friends and good times.
Take care and stay safe!