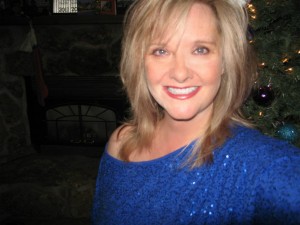 It's a treat to chat with Amber Lea Easton and her novel,  Reckless Endangerment. Please join me in finding out about this talented author.
About Amber Lea Easton
Amber Lea Easton is a multi-published author of both nonfiction and fiction. She spent years working in journalism and advertising with a brief detour into the financial sector. She has three published romantic suspense novels—Kiss Me Slowly, Riptide, and Reckless Endangerment—with a fourth, Dancing Barefoot, due to release later in 2013. In addition, she has a memoir, Free Fall, available September 2013.
Easton is also an editor and speaker. Links to radio interviews can be located on her website, http://amberleaeaston.com, and her videos about romance writing have been showcased internationally on the Writers and Authors television network.
Easton currently lives with her two teenagers in the Colorado Rocky Mountains. She gives thanks daily for the view outside her window and healthy children. As long as she's writing, she considers herself to be simply "a lucky lady liv'n the dream."
For more about Amber and Reckless Endangerment, please read on!
About Reckless Endangerment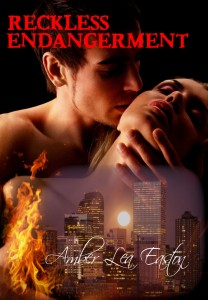 Heroes come in many forms–soldiers who fall and rise, ordinary people doing extraordinary things, women battling for their marriage, reporters searching for truth and justice, and men putting it all on the line for the women they love.
Sometimes heroes fall.
Colonel Michael Cedars is a decorated war hero returning home from Afghanistan. Wounded, unsure if he'll walk again, he's not certain how he fits in civilian life, and he definitely questions if he wants to remain married to the feisty redhead, Hope Shane.
Hope's never been one to play it safe. She met the Colonel while working as a war correspondent, fell in love with the man in uniform, watched him get blown up, and isn't willing to give up on him now.
Back in Denver, Colorado, she's working as an investigative reporter who becomes entangled in a human trafficking story. As the danger of her story intensifies, Hope and Michael are tested more than they ever imagined. Will Michael be able to see beyond what he's lost to embrace what remains? Is he still the man she married or has he become a liability that could get her killed? Is he still the hero she claims him to be? Will her reckless pursuit of justice endanger the life they've pieced together?
Now let's shine the spotlight on Amber!
Maer:  Amber, thanks so much for joining me today. What is the funniest or oddest thing that has happened to you as an author?
Amber:  I was sitting at the DMV, waiting as usual, when I noticed the person next to me reading on her Kindle. I'm the overly friendly, nosy sort—especially when waiting for long periods of time—so I asked her what she was reading. Well, she was reading MY novel! Ha. I played innocent and asked if she liked it. She said she did and then went on to tell me about how it was written by a local author. I never did confess, but it definitely made my day!
Maer:  Oh, how fun! Do you use beta readers and, if so, what qualities do you look for in a beta?
Amber:  Yes, I do. To me, a good beta is someone who is an avid reader of my genre and isn't afraid to give honest feedback.
Maer:  What is a one line synopsis for your book?
Amber:  An epic love story between two fallen heroes caught in the crossfire of a human trafficking ring.
Maer:  Is this a stand-alone or part of a series?
Amber:  Stand-alone.
Maer:  Which character, other than Hope, is one of your favorites to write and why?
Amber:  Devon, one of the sidekicks of the story, because she's sassy, smart, and incredibly inappropriate.
Maer:  If you had to pick a color to describe Hope what would that be and why?
Amber:  Red describes Hope Shane, my heroine. Not only because she's a redhead, but because she has a fire inside that drives her to pursue justice at all costs and fight for love.
Maer:  Who are your favorite authors to read?
Amber:  Jennifer Cruisie, Sandra Brown, Heather Graham, David Sedaris, Dr. Wayne Dyer.
Maer:  Can you share a bit about your current project?
Amber:  Real world issues of post-traumatic stress disorder in returning soldiers and human trafficking inspired Reckless Endangerment. The two main characters of Colonel Michael Cedars and Hope Shane fell in love in a war zone, but keeping their marriage alive back in the States isn't easy when faced with wounds that are deeper than physical. Add in Hope's involvement in chasing down a human trafficker, and the risk to their marriage—and their lives—is amplified.
Maer:  Sounds awesome. What do you do when you're not writing?
Amber:  I'm a widowed mom of two teenagers so I spend a lot of time at sporting activities. Aside from that, I'm an avid hiker, belly dancer, concert goer, and movie watcher.
Maer:  Amber, what influenced you to write in your genre? Do you write in others?
Amber:  Writing romance is intensely emotional for me, add in a suspense plot and my mind snaps with adrenaline. The combination is intense. I honestly don't think there's anything more important in life than love—whether it's love of self, life, nature, family, or others. As for writing other genres, I also write nonfiction and have a memoir entitled Free Fall about surviving the suicide of my husband and reclaiming life on our own terms that's available September 1.  
Maer:  That had to be very difficult. Thanks for sharing that, Amber and my condolences. Writing from the heart really does make powerful statements. To turn to a lighter note. What music, if any, do you like to listen to while writing?
Amber:  Oh my goodness, this is a hard question because I have different soundtracks depending on my mood. I can't write without music.
Maer:  Thanks again for chatting with us today, Amber. I appreciate your candor. Do you have anything you'd like to add?
Amber:  Only that I hope that whomever reading this today is doing something they love, whether it's for a living or a hobby. We all need passion in our lives. Peace to you.
Maer:  We do, indeed.
You can buy Reckless Endangerment
 at Amazon, Barnes & Noble and Smashwords.
Want to follow Amber? Here are her links: