Anna Othitis
is
Anna Othitis is our guest today, with her My First Travel Book for children. It's great way to introduce a child to travel around the world in a fun and educational way.

Anna Othitis
Anna lived and was raised in the beautiful land and country of Zimbabwe, Africa (home will always be home). She relocated to Wanaque, New Jersey, USA, where her younger son Frankie took up his "American Dream". The title of her book, My First Travel Book was inspired by Frankie (Captain Frankie).  Anna's favorite saying is "Be Bold Be Brave". Her dream is to be given the opportunity for her book to reach each and every less fortunate child who will have the opportunity to fantasy travels from the comfort of their homes and see world destinations. She hopes to one day to give back and assist the needy in Africa and beyond, to keep giving care and love to the less fortunate. Whilst in Zimbabwe she was involved with many charitable organizations and groups where her greatest passion and love was with the primitive, simple people of Zimbabwe, Africa and will still continue to reach out to the many beautiful children of the world. 
Read on for Anna's interview and more about her book…

My First Travel Book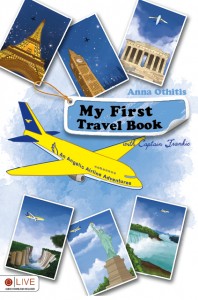 Fasten your seat belts and come fly the deep blue skies with your "Captain Frankie".  This book serves as an educational, fun and entertaining reading for children 3 – 10 years of age. It reflects on travelling to some of the world's most famous landmarks and popular destinations around the world. The book consists of fun rhymes and important information. The creative and bright illustrations are a great discussion topic for both the children and parents. It makes a lovely gift from parent or grandparent to child.
Now let's shine the spotlight on Anna!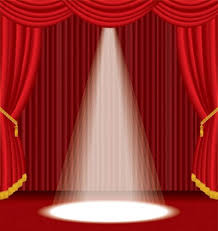 Maer:  Anna, thanks for joining us to tell us about your children's book. What is the funniest or oddest thing that has happened to you as an author?
Anna:  The oddest thing was when one evening I was sitting on my back porch suddenly it struck me as to why I had chosen those particular destinations.  As my mind unraveled I realized that subconsciously I had chosen those destinations where I and my family travelled to after having to leave our home and beautiful country, Zimbabwe which was under political pressure and to seek the world for our new home and a place of belonging.
Maer:  What a fabulous inspiration. Do you use beta readers and, if so, what qualities do you look for in a beta?
Anna:  I do not use beta readers but now that you mention it I am going to look into it.
Maer:  What is a one line synopsis for your book?
Anna:  A torch she holds high, she stands on a star, a crown on her head, she stares out so far,  to all who can see her from miles away, she will send the message she sends every day.
Maer:  Is this a stand-alone or part of a series?
Anna:  This will become a series of books.
Maer:  Which character, other than Frankie, is one of your favorites to write and why?
Anna:  I only have one character in the book, being "Captain Frankie" the pilot, who is majoring as a pilot soon. He was my inspiration to write the book showing children what a wonderful world we live in, to inspire them and show them that dreams do come true.
Maer:  If you had to pick a color to describe Frankie what would that be and why?
Anna:  I choose the colors blue and gold because the skies and the seas are blue our pilot's uniform is blue and gold, and at the end of the rainbow there is always a clear blue sky.
Maer:  Who are your favorite authors to read?
Anna:  One of my favorite authors is Wilburn Smith, he writes extraordinary adventures with flow and excitement.
Maer:  Can you share a bit about the project you're working on now?
Anna:  My interest is the beautiful world we live in and its natural surroundings. I will continue to show the children our world and introduce them to more exciting destinations and places to visit and learn about.
Maer:  We'll be looking forward to it. What do you do when you're not writing?
Anna:  When I am not writing I love to cook and bake from my mother's Greek recipes.
Maer:  What influenced you to write in your genre? Do you write in others?
Anna:  Teaching children to read and learn of the world around them, other than their own surroundings. In this way they travel from the comfort of their own homes and one day they might have the opportunity to travel and discover beautiful sites and places.
Maer:  What music, if any, do you like to listen to while writing?
Anna:  I like to listen to soft classical music which soothes and relaxes the soul and mind.
Maer:  It does indeed. 🙂 Thanks again for joining us today, Anna, and giving us some insight into your work. Do you have anything you'd like to add?
Anna:  To encourage the children to pursue their dream careers, to never give up in life that even from a young age "nothing is impossible" everything is possible with determination, encouragement, positivity and love. Even in difficult times there is always a beautiful rainbow in the sky and a light at the end of every tunnel.
You can find My First Travel Book
 at Amazon.
You can follow Anna at these links: