Chad Ganske
is

Today, I'm happy to welcome the always fun Chad Ganske into the spotlight, with his fascinating debut novel, Idyllic Avenue.

Chad Ganske
Chad was born in Red Deer, Alberta, Canada in 1976, relocating with his family to the small harbor town of Sidney, British Columbia, on Vancouver Island in the late eighties. After graduating from high school in 1994 he enrolled in the University of Victoria but left after one semester to enter the workforce. He slogged through a variety of entry level jobs before finally publishing his first novel, Idyllic Avenue. He presently resides in Victoria, British Columbia, where he spends a great deal of time alternating between states of elation and frustration while watching the Edmonton Oilers of the National Hockey League.
Read on for Chad's interview and more about his book!

 Idyllic Avenue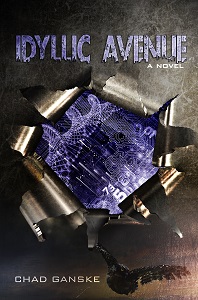 Stanford Samuels is an ordinary man with an extraordinary disease, segregated with his fellow mutants from the healthy population by 80 foot walls. Sarah is the genetically perfect woman assigned to eradicate his mutation and deliver their family to safety. Only those who contribute a healthy offspring to the population will be granted entrance into the dome.
"The way to salvation is through the self-sustained bio-dome, free of the ills that have nipped at the heels of mankind throughout history. The artificial environment under the dome will offer all that we consider good – fresh water, fertile land, minerals for mining– without the disease and rot that has plagued us until now. The new society will exist not in sickness but in health …"
In the distant future, planets in the explored galaxies have been plundered and left uninhabitable. The search for alternatives is now exhausted, leaving the only option for colonization on a planet whose twin suns are moving rapidly towards extinction. To ensure the long-term survival of mankind, a massive bio-dome is being constructed to house the population after permanent midnight – but not everybody is welcome. All known genetic diseases have been banned to protect the delicate ecosystem inside the artificial environment. All Stanford needs to do to book his family's ticket to the dome is bear a healthy offspring with Sarah. But fertility is never guaranteed, not even for a perfect couplet, and with civil strife trumped only by the impending threat of perpetual darkness, Stanford must defy his own moral compass as he searches for truth along Idyllic Avenue.
Now let's shine the spotlight on Chad!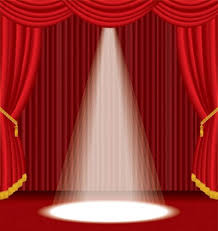 Maer:  Chad, thanks for joining us to tell us about your new book.
Chad:  Hi, Maer, thanks for having me.
Maer:  So, what is the funniest or oddest thing that has happened to you as an author?
Chad:  To answer your question, the entire experience of being an author has been a bit odd. It's odd to look at my bookshelf and see Idyllic Avenue squished in amongst all the authors I've admired over the years. I purposely put Idyllic next to the works of Hemingway and F. Scott Fitzgerald, hoping they will rub off on me. I'm feeling a little inferior, but it's a neat experience.
Seeing Idyllic in bookstores is surreal. I guess it's probably like that for most authors. Maybe the luster will wear off after a while, but it's been a fun ride. As for the funniest thing that's happened so far, I go back to the editing stages of my novel, right before I signed my contract. For a little context, you need to know that my day job is doing support work at an elementary school. One day I was standing in the playground, chatting with a Grade 5 girl – a real bookworm – about her favorite books. During our conversation she asked about Idyllic. I didn't delve too far into details but I told her it was a science fiction novel set on a different planet. She asked me what the planet was called. I looked at her in stumped silence before finally admitting that the planet didn't have a name. It had simply never occurred to me. That night I went home and immediately started on revisions. I will be forever indebted to the Grade 5 girl who reminded me that a novel is never done, and that every detail adds new and important dimensions to the story. Ideas come from everywhere … you just have to be listening. I'm glad I listened to that Grade 5 girl.
Maer:  What fabulous story! Do you use beta readers and, if so, what qualities do you look for in a beta?
Chad:  The only people to read my novel before the editor were my parents and my girlfriend. Looking back, it probably wasn't the best way to go about it. I'm an extremely private person and I've never been comfortable having other people read my words. It's pretty ridiculous to think about now that my book is on sale for anybody who wants it, but I've always been self-conscious about my work. It's important, moving forward, that I fight this part of my personality for the betterment of the work. I see beta readers as an important part of the process, but I also realize that too many voices can be counterproductive. I'll try to find the right balance when I finish my next book. I can tell you that I'll definitely be talking to that Grade 5 girl. She'll have some valuable insight, to be sure.
Maer:  I'm sure she will! What is a one line synopsis for your book?
Chad:  This question brings me back to the horrible nights I spent working on the synopsis and query letter that went out to agents and publishers. Writing the synopsis was more difficult than writing the book itself. I'm not even kidding. It was excruciating trying to fit everything in a tidy little package. There is no doubt that I fit the stereotype of the typical writer: I write but I can't market.
That said: Idyllic Avenue is a story about space travelers who settle on the last inhabitable planet in the explored galaxies and immediately engage in a fight against time – and each other – to build a sustainable society before the suns burn out.
I clearly need to take a class in synopsis writing. But I hope that gives you an idea. There's a lot of complexity and the book tackles some pretty big societal issues, but that's all background stuff. At the heart of my book is a simple tale of love and loss through the eyes of the main character. It's really about relationships. That's a very long-winded answer to a very simple question. I apologize.
Maer:  I agree wholeheartedly about the difficulty of writing synopses and queries.. They are evil. Is this a stand-alone or part of a series?
Chad:  That's an interesting question. When I first set out writing Idyllic, it was a stand-alone. I had no intention of writing a sequel or a series. But, things began to change as the story evolved. Even though I firmly believe Idyllic can stand on its own, there are a lot of places it could potentially go from here. I've been dabbling with a sequel but it's still in infancy stages. The story excites me so I'm sure I'll pick up the pace as soon as my day job ceases for the summer months. That's when I do most of my writing. Besides, a quick glance at the Amazon reviews tells me that I'll disappoint some people – and maybe even anger a few – if I don't write the sequel. There's a bit of pressure there, but I'm glad people are invested in the story and clearly want more.
Maer:  Which character, other than Stanford, is one of your favorites to write and why?
Chad:  I love this question. There are five or six central characters besides the main character, and I really love them all for different reasons, but perhaps my favorite character is the ever curious robot companion. He's only in a few scenes, but I smile every time I come across him. He's not a human being but he's been installed with a microchip that gives him human-like characteristics, most notably the gift of gab. He's a bit of a nag, quite frankly. In a book with dark themes, the robot companion brings some comic relief that I really appreciate. I can't help but mention a strong female character that appears about halfway through the book. She's right up there as one of my favorites, but I won't say anything more. I'll let the readers discover the characters for themselves.
Maer:  You had me at robot! If you had to pick a color to describe Stanford what would that be and why?
Chad:  Oh boy, that's a tough question because my main character goes through a pretty big transformation. I'm not trying to be evasive, but I don't think I can settle on a single color to describe him. I will say that this is not a bright, happy book. It's dark but there's hope shining through the darkness, like a beacon. That's not really answering your question. I'll just say plaid. There are multiple colors in a plaid pattern, so that's what I'm going to say.
Maer:  LOL, plaid it is. Who are your favorite authors to read?
Chad:  Oh where to start? It all starts with Hemingway. When I read The Sun Also Rises in my late teens, I knew I was going to be a writer. Hemingway showed me the power of simplicity and the strength of good dialogue. I went through a Bukowski phase as well, as I'm sure a lot of young men do. I'm inspired by pure, raw writing with all the superfluous peeled away. I don't like a lot of fluff. In my early twenties I became engrossed in the works of Poe and Kafka. The bizarre, dark images and twisted tales captivated me, and I have no doubt those same types of things show up in my own writing. Surprisingly, I'm not much of a science fiction reader. It's strange, considering the subject matter of Idyllic Avenue. However, there are a few classics by Bradbury and Orwell and Dick that I not only consider great science fiction books, but great literary achievements. I'm a Canadian, and I love books from all over the world, but it seems pretty clear that I have a passion for twentieth century American novelists. Fitzgerald, Thompson, Vonnegut, Steinbeck, I love them all. I actually just read a book called The Pleasure of My Company, by Steve Martin (yes, the comedian). What a quirky, fascinating little book. I'm all over the place here.
Maer:  Can you share a bit about the project you're working on now?
Chad:  I'm not actually working on anything as we speak. I'm pretty caught up in my day job. However, I can tell you, in addition to the sequel of Idyllic, I have a horror novel sitting on my hard-drive that's about half finished. I'm in love with the story (I'm a huge horror buff) and I can't wait to get back at it. I'm going to concentrate on those two projects next. I don't like to work on more than one thing at a time. I'm hyper-focused on whatever writing project that's in front of me, and nothing else. People who know me will tell you that I can't multitask. They're right.
Maer:  So, what do you do when you're not writing?
Chad:  When I'm not writing, and I'm not working for the school district, I'm up to my eyeballs in sports. I'm Canadian, so it will come as little surprise to you that I'm a hockey fanatic. I watch as much hockey as I can. I also love Canadian football. Most of your readers probably don't even realize that there is a Canadian Football League, but there is and I love it. It's a really unique and exciting brand of football that has a good following up here. I also like to spend time throwing back a beer or two at the local pub. It's a nice release and I enjoy taking a break from writing and/or thinking about writing. Writing can be all-consuming and very solitary. It's important to get out and socialize once in a while. A balance is hard to achieve, but it's critical.
Maer:  Good point about the solitary nature of writing. It's always great to get out and do other things. What influenced you to write in your genre? Do you write in others?
Chad:  I don't want to be pigeon-holed as a science-fiction writer. I like to write in other genres. Like I said, I have a horror novel half completed and other, smaller works of fiction  across different genres that I will get back to when I have the time. As for who influenced Idyllic Avenue, I think it's a combination of the science fiction writers I've already mentioned as well as science fiction movies. I'm a movie buff. I like dark, apocalyptic themes. I don't necessarily like science fiction stories that are heavy into the science; rather I prefer character-driven stories that show human relationships and struggles. That's what I tried to achieve with Idyllic Avenue.
Maer:  Character-driven are my faves, too. What music, if any, do you like to listen to while writing?
Chad:  I require complete silence when I write. I can't have any distractions. That's why I write at night when everybody has gone to bed. Sounds take me outside of the story. Even quiet music is a distraction. I don't even have a window in my writing room, that's how isolated I am when I write. In Stephen King's memoir, On Writing, he talks about writing with the door closed. I share that philosophy. Every distraction is a setback and the door needs to be closed to block out the external stimuli. There's a horrifying scene in The Shining where Jack Nicholson's character loses it on Wendy when she tries to bring him lunch while he's at his typewriter. It's a disturbing scene, but I think a lot of writers who write with "the door closed" can relate to that.
Maer:  Chad, thanks again for stopping by today and for a great interview! Do you have anything you'd like to add?
Chad:  I just want to thank you for hosting me on your blog, Maer. It's a great opportunity for me to showcase my novel. Perhaps the most interesting feedback I'm getting about Idyllic comes from people who don't normally read science fiction. The feedback is really positive and I'm flattered. It goes to show that my book appeals to fans across different genres and that's exactly what I was hoping for. I'm thrilled with how it's being received … and just maybe I'll churn out that sequel very soon. Thanks again, Maer.
Maer:  My pleasure. I'm be looking froward to reading Idyllic Avenue seeing more from you in the future!
You can buy Idyllic Avenue
 at Amazon and Barnes & Noble.
You can follow Chad at these links: