Elle Klass
is

It's a pleasure to welcome Elle to the blog today. She's written a series of novelettes telling the fascinating coming of age story of Cleo, a child abandoned at age twelve.

Elle Klass
Elle was born into this world in Redwood City, California and spent her childhood growing in and around the San Francisco Bay Area. She graduated from the University of North Florida with a bachelor's degree in education. For fun she reads, spends time at the beach, travels, and enjoys time with her favorite friends, and family. She is a night-owl known to be a hermit during rainy days, as she has a love for sun, and is mostly found poolside over the hot, humid summer months.
Read on for more about Elle and her books!

Baby Girl Book 3: City by the Bay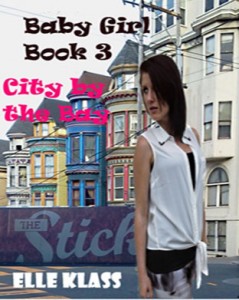 Follow Cleo, who has once again changed her identity, this time to Shanna Nu, an orange moppy-headed homely girl, or so she tries to portray, as she travels to San Francisco seeking employment with the La Tige Detective Agency to search for answers. La Tige, a hard, sloppy man, lacking in social graces manages to worm a way right into her heart. Finally entering adulthood, Cleo realizes who she is inside, and through La Tige and a few other friends, she finds that true affection is forcing her to desperately pursue the answers to the mystery surrounding her birth and biological family. She manages to tie up a few loose ends while unraveling a few more.
Now let's shine the spotlight on Elle!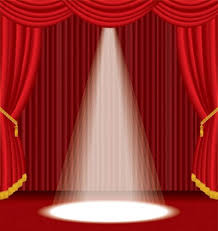 Maer:  Thanks for joining us to tell us about your new book. What is the funniest or oddest thing that has happened to you as an author?
Elle:  My latest released book is Baby Girl Book 3: City by the Bay. In this segment Cleo, temporarily Shanna, is a step closer to finding her true roots. It was an outrageously fun book to write because she is a little older now and I had more freedom. She's in S.F. working for an ex-cop turned P.I. As the story unfolds their relationship takes some unspoken turns. She also meets a few other characters who truly change her life.
I will be releasing Eye of The Storm within the next couple months. It's a paranormal suspense thriller that should chill the readers to the bone.
I would say the oddest thing that's happened as an author is the cyber stalkers. The people who send me pictures of nearly naked people and confess their love to me. It's beyond odd because I don't know them nor have I ever spoke to them.
Maer:  Do you use beta readers and, if so, what qualities do you look for in a beta?
Elle:  For my soon to be released book Eye of The Storm I have been using beta readers. I have never done before so I'm a rookie but so far I've gotten some awesmoe feedback. I want them to be honest about the story- flow, characters, plot, and typos. Even edited there are always small details that get passed over. In my opinion a story can only get stronger with a few trusted individuals reading it over before publication.
Maer:  What is a one line synopsis for your book?
Elle:  A fun, freaky, slightly gory read filled with twists that will lead the reader on until the end.
Maer:  Is this a stand-alone or part of a series?
Elle:  Eye of the Storm is the first book in the Ruthless Storm Trilogy.
My Baby Girl series has at least 3 more books to go depending on how I divide up Cleo's life.
As Snow Falls is a stand alone novel.
Maer:  Which character, other than Elle, is one of your favorites to write and why?
Elle:  That's tough. I enjoy them all even the descpicable ones. In Eye of The Storm I did love creating Dr. Reisen and Dr. Weered and their staff. Within the dark structure of the book I had to bring in some funnies. I'm not sure the readers will see the humor but I hope they will. Everything quirky in the book is there for reason.
Maer:  If you had to pick a color to describe  one of your Main Characters what would that be and why?
Elle:  Eilida in Eye of The Storm would be black- the absence of color while Sunshine would be a glowing white beam from heaven.
Maer:  Who are your favorite authors to read?
Elle:  There are so many I'm not sure I can choose only one. My all time favorite is V.C.Andrews- the older stuff beacuse those books are every bit as twisted as my own mind. In the past year I have read such a variety of indie authors that I have become addicted to indies. I love the talent that has no limits.
Maer:  Can you share a bit about the project you're working on now?
Elle:  Eye of The Storm is a paranormal suspense thriller that I wrote nearly a year ago when I entered NaNoWriMo for the first time. I spent every waking minute with that story and couldn't look at it for months afterwards. The idea and framework had come to me years ago. The idea for the trilogy came to me when I started writing.
Blurb- still under construction
A disturbance at her neighbor's house peaks Eilida's curiosity. What she discovers is so shocking it sends her running through the mountainous woods during a thunderstorm. She slips on the wet ground, plummets down Mount Wilde, and slams into a large boulder beside River Freedom. Elida is transported to Lyden, where Sunshine, a receptionist at the local paper becomes engrossed in her story. The further Sunshine delves into Eilida's life the more entangled their lives become. Paranormal events, frightening dreams, and terror filled memories come to a horrific climax.
Maer:  What do you do when you're not writing?
Elle:  During the fall I watch football. In the summer I sunbath and let all the spectors and goblins of my mind loose and I read a lot.
Maer:  What influenced you to write in your genre? Do you write in others?
Elle:  A good friend of mine once said I have my own genre, "genre elle". I write what comes to my mind and worry about where it fits later. All my books are branded by my words.
Maer:  What music, if any, do you like to listen to while writing?
Elle:  When writing I prefer silence. Too much noise distracts my thoughts.
Maer:  Thanks so much for stopping by today! Do you have anything you'd like to add?
Elle:  I want to thank you for taking the tme to do this interview with me and I want to send hugs to all my readers. Life is short- be happy and keep feeding your brain with books.
You can buy Baby Girl Book 3: City by the Bay
 at Amazon.
You can find Elle at these links: