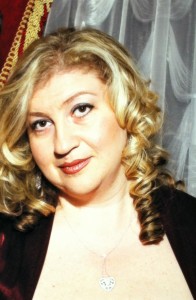 Irina Shapiro
is

It's a treat to welcome Irina to the blog today.  Her Hands of Time series is highly rated and I've added it to my To-Be-Read list. If you love time travel, this is to one not miss.

Irina Shapiro was born in Moscow, Russia, where she lived until she was eleven.  In 1982 her family emigrated to the United States and settled in New York.  Due to her love of reading, Irina was able to pick up English very quickly, and was an honor student throughout her school career.
After graduating from Bernard M. Baruch College in 1992 with a Bachelor's degree in International Business, Irina worked in advertising for two years before shifting her focus to Import/Export.  She worked her way up to the position of Import Manager in a large textile house before leaving the work force in 2007 to focus on her autistic son.
It wasn't until Irina had been at home for some time that she began to write.  Eventually the characters began to take on a life of their own and have conversations in her head, and once she started writing her musings down the stories came easily enough.  Irina incorporated her love of history and travel into her writing to create a rich and detailed background for the characters.  Since then Irina has written eight novels.  She is currently working on book five of The Hands of Time Series.
Irina Shapiro lives in New Jersey with her husband and two children.
For more about Irina, please read on…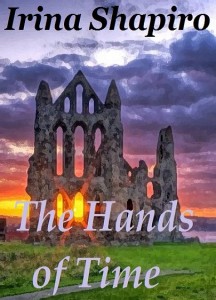 When a young woman vanishes without a trace from a quaint fishing village on the coast of England, only one person knows the truth, but he remains silent allowing the authorities to search for her in vain.
Meanwhile, Valerie Crane finds herself transported to the year 1605. Terrified and confused, she turns for help to the Whitfield brothers, who take her in and offer her a home. Both Alexander and Finlay Whitfield fall in love with the mysterious woman, who shows up on their doorstep, creating a love triangle that threatens to consume them all. Valerie must make her choice, deciding between the brother who will lead her down the path of destruction, or one who will give her a love she couldn't find in her own time.
Now let's shine the spotlight on Irina!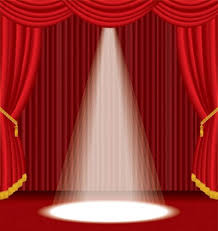 Maer:  Thanks for joining us to tell us about your new book. What is the funniest or oddest thing that has happened to you as an author?
Irina:  This wasn't really funny or odd, but pretty amazing actually.  I was on a bus into NYC and I overheard two women discussing my book, The Hands of Time.  Thankfully, they liked it, or it would have been a very cringe-worthy ride for me, but I couldn't believe that I'd randomly come across two people who've read my books.
Maer:  That is awesome! Do you use beta readers and, if so, what qualities do you look for in a beta?
Irina:  If you can call friends beta readers, then I do.  I have two friends who are very good at picking up mistakes and plot discrepancies, so I let them read the books first before I turn them over to my editor.
Maer:  What is a one line synopsis for your book?
Irina:  A journey through time, a passionate love triangle, and a betrayal that resonated through the centuries.
Maer:  Sounds intriguing. Is this a stand-alone or part of a series?
Irina:   The Hands of Time is the first book of a five-book series.
Maer:  Which character, other than Valerie, is one of your favorites to write and why?
Irina:  My favorite character is Alec Whitfield because he's the type of man every woman wants to meet.  He's loyal, passionate, intelligent, and not afraid to fight for what's right or what's his.
Maer:  If you had to pick a color to describe Valerie what would that be and why?
Irina:  I think it would be lilac.  That shade of purple is synonymous with romance and is the color of twilight, which is my favorite part of the day.  I can't think of Valerie in terms of garish colors since her personality is not over fiery or abrasive.  She's a kind, gentle, and loving woman to whom something extraordinary happens.
Maer:  She sounds wonderful. Who are your favorite authors to read?
Irina:   I love Diana Gabaldon, Susanna Kearsley, Daniel Silva, Dan Brown, and C.S. Harris.  These authors don't all write in the same genre, but I like to mix things up.  I read anything from the classics to spy thrillers.   I've even made it through a few Game of Thrones books before rereading Anna Karenina.
Maer:  Can you share a bit about the project you're working on now?
Irina:  My newest book is Haunted Ground.  It's a ghost story that takes place in the present day and seventeenth-century England.   As with most of my books, the title  Haunted Ground has a double meaning, which only becomes clear toward the end of the book.  Haunted Ground is due to be released the first week of September, so keep an eye out for it.
Maer:  I'll be sure to watch for it. 🙂 What do you do when you're not writing?
Irina:  I love to read and I watch quite a bit of British TV.  I particularly enjoy period pieces and mysteries.  I also keep battling with my garden, but it seems that I have a black thumb.  Every time I plant something, it either dies or refuses to bloom.
Maer:  I can sympathize with that. What influenced you to write in your genre? Do you write in others?
Irina:  I've always had a love of history and wondered what it would be like to find myself in the past.  Would I be able to survive and adjust to a life so different from my own?  Although I was born in Russia and live in the United States, British history was always the one that got my mind spinning, so I set my story in seventeenth-century England, but made my heroine an American in order to better relate to her.  I also write Gothic Romance.  There's nothing like a good love story, but it can be made even better by adding a pinch of the supernatural and a dash of mystery.
Maer:  What music, if any, do you like to listen to while writing?
Irina:  I never listen to music while writing.  I need complete silence.
Maer:  Irina, thanks so much for stopping by today! Do you have anything you'd like to add?
Irina:  As a child, I dreamed of being a writer, but never thought I had the imagination or the talent to write a book.  I never even tried writing until I was in my thirties, but once I started to write, I couldn't stop.  I've just completed my tenth book, and hope it won't be my last.
You can buy The Hands of Time (The Hands of Time: Book 1)
 at Amazon, Amazon UK, and Amazon Austrailia
You can find Irina at these links:

Irina's Website 

Irina on Facebook  

Irina on Twitter