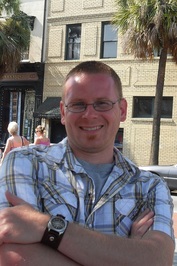 J.J. Johnson
is

It's a pleasure to welcome the fabulous J.J. Johnson into the spotlight today. His brand new novella, My Friend Louie, is an intriguing look at a bi-polar teen. It's a genre-bending Young Adult story that blends psychological thriller with Christian fiction and is certain to please fans of those genres .

J.J. Johnson
J.J. Johnson is a suspense author who loves stories laced with twist and turns and a bit of weirdness to them. He attended Oklahoma Baptist University where he studied Biblical Theology and Sociology. He lives Edmond Oklahoma with his wife, his son Miles. In his spare time you can find him yelling at the TV while watching Sooner football or Thunder Basketball.
Let's find out more about J.J. and his new novella!
My Friend Louie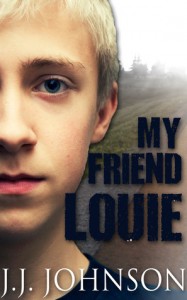 Michael Sykes always wished he could find someone that cared. But that was the way life was for him- he didn't have anyone that could fill that void. Not even a friend. Stuck in the middle of a bitter divorce and forced to live with an absent alcoholic father, Michael can't understand why he was he was given the life he has. Until he meets his friend Louie. Together he feels as if he can conquer the world along with a large bully down the street. My Friend Louie really is the story of a Bi-Polar Fifteen Year Old Boy and his Baseball Bat. A story of finding hope and meaning in the same place…
 Now let's shine the spotlight on J.J.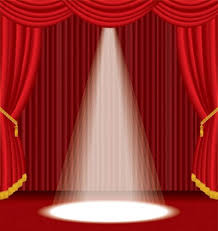 Maer:  Thanks for joining us to tell us about your new book, J.J. What is the funniest or oddest thing that has happened to you as an author?
J.J.  I sent a guy I work with a PDF copy of the book. He doesn't have an ereader device and really wanted to read it. The next day, he wanted me to sign it. Kind of weird, because I don't really think of myself as someone who should be giving autographs.
Maer:  🙂 Do you use beta readers and, if so, what qualities do you look for in a beta?
J.J.  Yes I do. I look for people who aren't afraid to be honest. I use family, friends, and even other writers. And the one thing I want from them is a commitment that they won't be afraid to hurt my feelings. I want an honest person.
Maer:  What is a one line synopsis for your book?
J.J.  It is the story of a Bi-Polar fifteen year old boy and his baseball bat.
Maer:  Is this a stand-alone or part of a series?
J.J.  It's a stand alone, although a character from a previous short story I wrote does make a brief appearance.
Maer:  So, which character, other than Michael, is one of your favorites to write and why?
J.J.  That would be my antagonist. In some ways he is my other half. The one that isn't afraid to get even. Sounds a little creepy for me to say that, especially if you've read the book. But, I think we all have a dark side in some ways.
Maer:  Indeed. If you had to pick a color to describe Michael what would that be and why?
J.J.  Oh wow! That's a tough one. I think I would say dark blue, mainly because he feels lonely and depressed, and that's the color that comes to mind when I think of him.
Maer:  Interesting. Who are your favorite authors to read, J.J.?
J.J.  LOL. How much time do you got… I love Stephen King. I think he is one of the best writers of our generation. I also like Robert Jordan, Ted Dekker, Brandon Sanderson, Joe Hill, John Scalzi, and Neil Gaiman.
Maer:  Great choices…since some of those are my list, too. Can you share a bit about the project you're working on now?
J.J.  The one I'm working on now is more of a young adult. It's the story of a young girl trapped in a very fundamental cult in Northeast Oklahoma.
Maer:  Sounds intriguing. What do you do when you're not writing?
J.J.  Well obviously I read. That's about my only hobby. I have a nineteen month old son and my wife and I are expecting another one in August. So free time is limited to trying to entertain him, which I love doing. But other than that I read and try to catch up on all the shows on my DVR.
Maer:  DVRs are an author's great friend. What influenced you to write in your genre? Do you write in others?
J.J.  I've loved reading since I was a little kid. My brother and I use to live with our grandma for a while. And she had a rule during the summer. We could go out and play, but we needed to read an hour every day. I'm not sure my parents ever knew she did that. But that was when I fell in love with reading. But what influenced me – I think it was the idea of being able to tell a story and have the reader cringe and not want to, but have to turn the page. I grew up watching the old Alfred Hitchcock films. And I remember reading countless stories where I would get to the end and the resolution would just let me down. So I started writing my own stories, where I wouldn't be let down at the end.
Maer:  How cool. What music, if any, do you like to listen to while writing?
J.J.  I don't listen to music. I like to have it silent when I write. Just me. If there is the slightest bit of distraction I lose my focus.
Maer:  J.J., thanks again for stopping by and for a peek at behind the scenes of your new novella.
You can buy My Friend Louie: (A Christian Suspense Novella)
 at Amazon. It's also available at Smashwords and will soon be available at Kobo, Nook and iBooks.
You can find J.J. at these links: