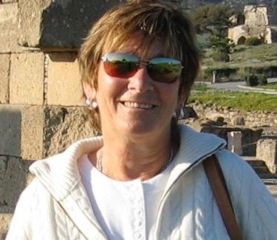 Joan Fallon
is

Today's guest comes to us all the way from Spain. Joan introduces us to her  historical novel, The Shining City.

Joan Fallon was born in Dumfries, in Scotland, the only child of a Scottish mother and an Irish father, but spent most of her formative life in the south of England.  Teacher, management trainer and business woman, she moved to Spain at the beginning of the new millennium and became a writer.  To date she has written six novels aimed at the women's commercial fiction market and a non-fiction book based on authentic interviews with a number of Spanish women of all ages and from all walks of life.
Read on for more about Joan!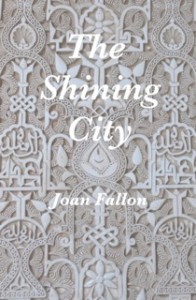 This is the story of a city, a city that is now in ruins and lies five kilometres outside of Cordoba in Spain: MADINAT AL ZAHRA.  The story is set in the 10th century, a time when southern Spain was under the rule of the Moors.  The ruler, Caliph Al Rahman III was rich, powerful and cultured.  His caliphate was, at long last, at peace and the capital, Cordoba, was considered to be not only the most beautiful city in the civilised world but also the seat of learning and culture. Against this background we meet the artisan Qasim – he and his family have moved to Madinat al Zahra to make their fortune as potters.
Qasim is a good husband and father.  He works hard, says his prayers and keeps out of trouble.  But Qasim has a secret; his past is not what it seems.  When a stranger arrives asking questions about him, and his youngest son falls in love with the caliph's concubine, he realises that all he has worked for could be destroyed.  He has to take action.
 Now let's shine the spotlight on Joan!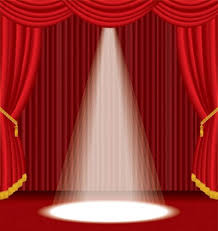 Maer:  Thanks for joining us to tell us about your new book. What is the funniest or oddest thing that has happened to you as an author?
Joan:  I can't think of anything particularly funny. Once I was asked to talk to a group of about seventy people about my current book.  We were to meet in a restaurant but I was assured that we would have a private room and there would be a lectern for me to use. Well, when I arrived the private room had been cancelled but the owner said it would be all right to hold the talk in the bar. By then most people had arrived, so there was no way I could cancel it. This was a very noisy Spanish bar. I was given a lectern but the only place to put it was close to the door to the bar and even then it was not possible to see everybody because of a number of decorative pillars that blocked people's view. The lectern was non-adjustable and too high so I passed the following thirty minutes bobbing up and down on tip-toe every time I wanted to refer to my notes. The bar was not closed to the public so people were coming and going all the time; the incredibly noisy espresso coffee machine was working overtime and the waitress seemed unaware that we were there and was constantly shouting instructions and orders to her companions. Whether anyone heard a word I said, I'll never know but at least they were patient and  polite and those sitting nearest to me even asked a few questions. It wasn't funny at the time but I admit I did laugh about it afterwards.
Maer:  I have no words. 🙂 Do you use beta readers and, if so, what qualities do you look for in a beta?
Joan:  Not really, I used to ask friends to read it when it was in its first draft but I don't do that now.  Friends are unlikely to give you an honest opinion if it is negative so I prefer to pay for a good, professional editor.  I also get the book proofread, sometimes professionally and sometimes by friends who are English specialists.
Maer:  What is a one line synopsis for your book?
Joan:  A young man's infatuation with a slave girl creates a wave of ramifications that he cannot control.
Maer:  Is this a stand-alone or part of a series?
Joan:  It is a stand-alone book but could very easily be part of a trilogy – with both a prequel and a sequel.  The book spans the period 947 AD to 987 AD and is set in Moorish Spain but there was a very interesting period prior to that when the country was under attack by rebels and an even more interesting period afterwards when the new Caliph, a boy of twelve, lost power to a ruthless prime minister.  Both books could be linked to the existing characters and would make an exciting 10th century saga.
Maer:  Which character, other than Omar, is one of your favorites to write and why?
Joan:  This is a difficult question to answer because I get attached to most of my characters while I am writing but possibly my favourite character is the mother, Fatima. She is a loyal wife but she also has spirit and is not afraid of speaking out to her husband. She is the hub of the family.
Maer:  If you had to pick a color to describe Omar what would that be and why?
Joan:  I think blue would be the colour for Omar.  He is an artist and a dreamer.  When he falls in love he cannot see the danger into which both he and those connected with him are drawn.
Maer:  Who are your favorite authors to read?
Joan:  This could be a very long list but I will mention just a few:
Roddy Doyle because I love his simple prose and his realistic portrayal of his characters.
William Boyd because he has a wonderful imagination and writes a great story.
Hilary Mantel because she has a great talent for bringing history to life.
Maer:  Can you share a bit about the project you're working on now?
Joan:  Yes.  I am about a third of the way through a novel about a famous artist (imaginary). She is almost eighty, suffering from the early stages of Alzheimer's disease and yet has decided to write her memoirs. Throughout the story the reader becomes aware that something awful has happened in this woman's life but the other characters in the novel are unaware of it. Gradually the woman helping her to write her memoirs learns the full story and then has to decide whether to reveal it or not.
Maer:  Sounds intriguing. What do you do when you're not writing?
Joan:  Apart from spending a great deal of time promoting my books through social networks, I like to read, play golf and walk my dogs.
Maer:  What influenced you to write in your genre? Do you write in others?
Joan:  I never think that I am writing in any particular genre; it is other people that like to place my books in one category or other. Some of my books I call historical fiction, others literary fiction, others women's commercial fiction.  My new book could easily be called a mystery. I think the labels are for the benefit of the publishers not the readers. The only thing that is certain about my books is that they are all fiction of the old-fashioned story-telling type.
Maer:  What music, if any, do you like to listen to while writing?
Joan:  Although I love listening to music, particularly classical music, I never listen to it when I'm working. I like to be able to hear my characters' voices in my head.
Maer:  Thanks so much for stopping by today, Joan, and sharing some insight into your work.
You can buy The Shining City
 at Amazon and Amazon UK.
You can find Joan at these links: