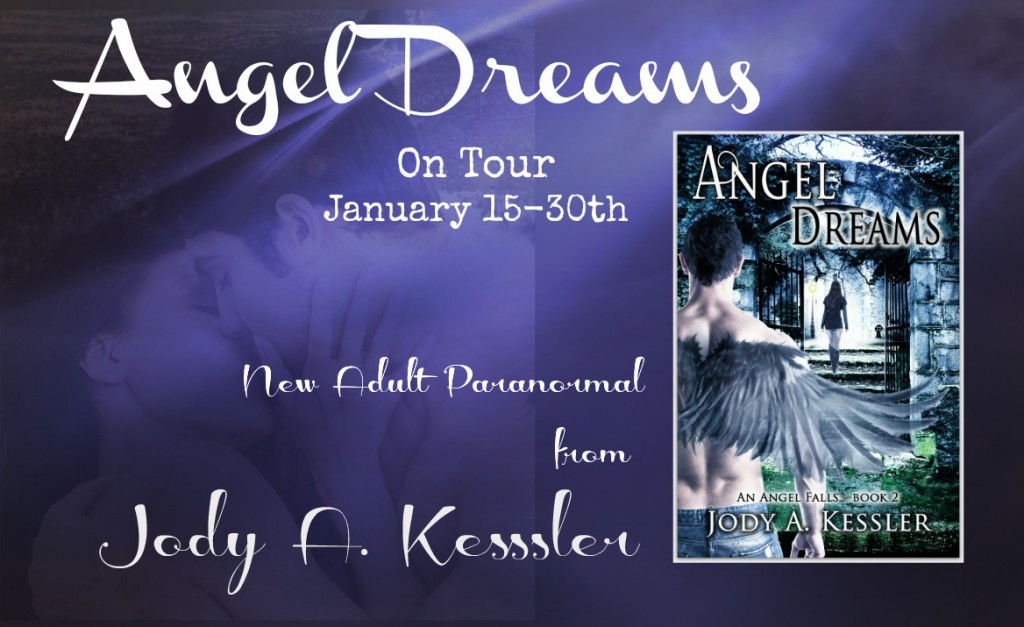 There's a new release from Jody A. Kessler. And the great news is that to celebrate the release of Angel Dreams, both novels in the award-winning An Angel Falls series will be on sale for only .99 cents. But don't wait to get your copies because this sale is for a limited time only. not only that, Jody is having a Giveaway, so be sure to scroll all the way down and enter!
We are fortunate to have Jody stop by today and chat, so read on because…
Jody A. Kessler
is

First let's find out more about Jody.

Jody A. Kessler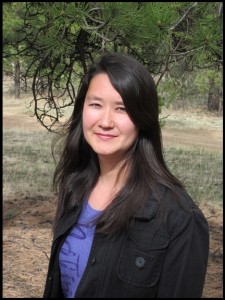 When Jody isn't navigating the terrain of her imagination and writing it down, she can be found exploring the wilderness of Colorado with her family, or in the kitchen baking cookies & brownies – and then trying not to eat them all. She's passionate about continuing to learn and reads anything and everything that catches her interest. Jody is a full time mom, a Reiki Master, and has taught Hatha yoga for over a decade.
Jody's debut novel, Death Lies Between Us, is the winner of RomCon's Readers' Crown award for best Paranormal Romance in 2014. She is currently working on a historical time travel series set in Montana in the 1860's. The first book in the series, The Night Medicine, will be published in March 2015.
Jody A. Kessler invites you to visit with her at: www.JodyAKessler.com, or on Facebook & Twitter 
Read on for more and to enter the giveaway!

 Angel Dreams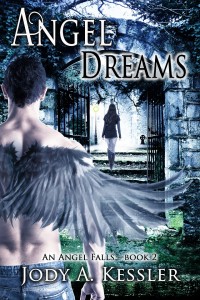 Supernatural boundaries will be crossed as Angel of Death, Nathaniel Evans, risks his eternal soul to save the one he loves, the paranormally gifted and nature-loving, Juliana Crowson.
While working with a new client, Nathaniel finds out that pissing off a demon-wielding warlock in order to help a suicidal teen with misplaced sexual tendencies may be the last thing he ever does as an angel. Unable to stand aside, Juliana's involvement in Nathaniel's new case quickly develops into a misadventure with gun-toting bikers, table dancing, and a shamanic exorcism performed by her temperamental Native American friend, Chris Abeyta.
Can Nathaniel and Juliana's love endure blood-letting rituals in the forest while helping a terrified teen find the will to live, or will fate and the rules of the afterlife tear them eternally apart?
You can buy Angel Dreams (An Angel Falls Book 2)
 at Amazon.
Now let's shine the spotlight on Jody!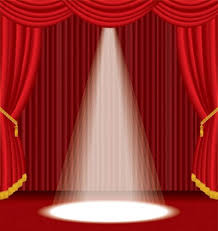 Maer:  Thanks for joining us to tell us about Angel Dreams. What is the funniest or oddest thing that has happened to you as an author?
JK:  Hello! Thank you for having me! I'm going to share the unexpected and odd experience overall of being a writer. I had no idea that writing full time would consume my life – I'm not talking about just the hours involved, but the mental part of writing. I have forgotten to cook dinner multiple times and ignored my house for weeks because I have a million writerly thoughts swirling around my head. I've never been like that before. I'm in my 3rd year of writing full time and this "writer brain" syndrome seems to be getting worse. I love writing more than anything I've ever done before — which is saying a lot because I loved my previous job — but being an author is a strange bubble to live in. The writer brain is hard to turn off so I can focus on other things. I try to take 1-2 days off a week and that really helps and allows me spend quality time with my family, and do something other than sit in front of my computer. This behavioral change has been extremely unexpected. I don't regret it, but it's taking some time to get used to.
Maer:  That's really interesting, Jody. As another "new" writer, I found the same thing happened to me. Do you use beta readers and, if so, what qualities do you look for in a beta?
JK:   I have a few beta readers and oddly enough they do different things for me. I really want to hear their first impression of the novel. Did it grab them and keep them turning pages late into the night? I really appreciate any and all feedback, but if they can help point out plot issues or anything confusing to them as reader, I find that very helpful. Grammar, punctuation, and word choice can be helpful as well.
Maer:  What is a one line synopsis for your book?
JK:    Supernatural boundaries will be crossed as Angel of Death, Nathaniel Evans, risks his eternal soul to save the one he loves, the paranormally gifted and nature-loving, Juliana Crowson. 
Maer:  I know the answer, but for our readers is this a stand-alone or part of a series?
JK:   Angel Dreams is book 2 in the An Angel Falls series. (It can also be a stand-alone novel.) There are 4 novels total in this series and the last 2 books are already written. I hope the readers will love the new novel and want to know what happens with Juliana and Nathaniel, because the ending of the series is worth getting to.
Maer:  Which character, other than Juliana, is one of your favorites to write and why?
JK:    In Angel Dreams, I would have to say that Corrine is my favorite character. She's young and terribly desperate. Desperate enough to want to end her own life. She's a mystery too, because a lot of the problems she's having are totally out of her control and she doesn't have anyone to help her…that is until she meets up with Juliana.
Her odd sexual tendencies, physical problems — I don't want to give away too much — and her abusive demon-wielding warlock stepfather play a huge part of why she is so miserable. Corrine is a complicated girl with an amazing and supernatural talent for finding precious metals and stones. She wasn't necessarily a fun character to write, more like heartbreaking, but very interesting.  
Maer:  Sounds fascinating. I loved Death Lies Between Us, and this one sounds just as good. If you had to pick a color to describe Juliana what would that be and why?
JK:    I have 2 Main Characters so, purple for Juliana – it's her favorite color! And graphite for Nathaniel – it matches his eyes.
Maer:  Who are your favorite authors to read?
JK:     I'm a huge fan of Diana Gabaldon, Tony Hillerman, Anne Rice, and Edgar Allan Poe. My taste in books is extremely eclectic. I've read just about every genre and found something that I love.
Maer:  Can you share a bit about the project you're working on now?
JK:  Thanks for asking! I'm working on something entirely new for me. I can't tell you the name of my current WIP (because it will probably change by the time it is released), but I can tell you that it is a contemporary coming-of-age novel about a nineteen-year-old girl living in the world of performance arts and side show acts. My main character has to discover her inner strength and personal power as she faces the many challenges of an alternative lifestyle including traveling on the road with a band, breaking up with her boyfriend, homelessness, dysfunctional family members, and finding the real meaning of love.
Maer:  Sounds like another wonderful read! So. Jody, what do you do when you're not writing?
JK:   Hmm…I thought being a writer meant that you work 24/7. Only kidding. Even though I can't turn off the writer brain, my body does require that I participate in other activities. I love to hike and play with my dogs, but being a mom takes up the majority of my time, so I'm often doing things like playing at the park and swimming in the summer, or sledding and ice skating in the winter. I also teach Hatha yoga.
Maer:  What influenced you to write in your genre? Do you write in others?
JK:   Oh geez…I have oodles of real-life experience with the paranormal and supernatural. I've been fascinated with the afterlife, spiritual teachings, and the metaphysical since I was a kid. It only made sense to write a novel about angels, ghosts, and shamanism when I sat down to pen my first novel.
Maer:  Awesome. What music, if any, do you like to listen to while writing?
JK:      I love music and always have. I listen to a wide variety of music, but alternative rock and indie music are my favorites. I love discovering new bands that move my soul and I am usually on the lookout for new bands that I haven't heard before.
Maer:  Jody, thanks so much for stopping by and letting us share in the release celebration! Do you have anything you'd like to add?
JK:   Thanks again for letting me visit. I hope you enjoy the sneak peek at Angel Dreams and will enter the giveaway! If anyone has extra questions, leave them in the comments and I will get to them as soon as possible.  Cheers & happy reading!
Maer:  It was my pleasure!

Giveaway
For a chance to win a $10 amazon gift card or a signed paperback of the Death Lies Between Us (An Angel Falls, #1) please enter the rafflecopter!
To see a complete list of tour stops, please click here: http://jodyakessler.com/newsevents/