Today we're changing it up a little and not only featuring Jordan K. Rose and her next book, but also her brand new blog, "Eva Prim's Snack of the Week Blog." Jordan is the author of the novel, Perpetual Light. Eva Prim is the heroine of Jordan's new book, The Demon Mistress, due out in October, 2013. The blog is written from Eva's point of view and features the friends Eva makes as she surfs the internet. Please join me as we learn a little more about all three!
About Jordan K. Rose
After trying her hand at many, many things- from crafting and art classes to cooking and sewing classes to running her own handbag business, Jordan finally figured out how to channel her creativity. With an active imagination and a little encouragement from her husband she sat down and began to write, each night clicking away at the keys with her black Labrador, Dino curled up under the desk.
A few short years later she's entered the publishing arena with no plans to ever turn back.
Jordan's a member of several RWA Chapters.
Read on for more about Jordan, her new blog and the book that inspires it.
Now let's shine the spotlight on Jordan!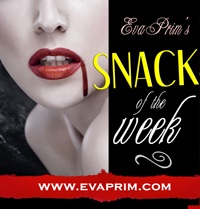 Maer:  Thanks for joining us to tell us about your new book and blog. Where did the idea to write Eva come from?
Jordan:  You know I'm not 100% sure of where the inspiration for Eva Prim came from. The idea just began swirling in my mind while I was wrapping up Perpetual Light. I'm not a very fast writer so ideas have to "cook" for a bit before they're ready to be shared. I distinctly remember telling my husband about my idea while we drove home from someplace. He liked it so I went with it.
Maer:  What is a one line synopsis for The Demon Mistress?
Jordan:  When a lonely, slightly compulsive, somewhat obsessive, totally tenderhearted vampire discovers the internet, she not only finds the friends she's always wanted, she also manages to land herself on the dock at another vampire inquisition where her fate, the lives of all her new friends, her husband's title and the safety of the entire New England Region hang in the balance.
Maer:  I love the concept of this book. Is it a stand-alone or part of a series?
Jordan:  The Demon Mistress is the first book in a series about a vampire on the prowl for friends.
Maer:  Which character other than Eva is one of your favorites to write and why?
Jordan:  Pierre is one of my favorites. He's a very flamboyant and tricky demon. He, like most other demons loves Eva, though he's clearly got his own agenda.
Maer:  If you had to pick a color to describe Eva what would that be and why?
Jordan:  Easily it would be red. Eva is vibrant and wild. She's electrifying and more influential (and not always in the right ways) than any other character. Red is her color.
Maer:  Now I really should have been able to guess that one. Jordan, who are your favorite authors to read?
Jordan:  I love Christine Feehan's Dark Series and Jeannine Frost's Night Huntress Series. I'm currently reading Sherrilyn Kenyon's Night Embrace. Do you see a theme? Hilde McQueen's Protectors Series is another of my favorites.  
Maer:  That's a great list. Can you share a bit about your current project?
Jordan:  I'm currently working on the second book in the Eva Prim Series. She's off and running gathering more demons, trying to solve a mystery that perplexed her in The Demon Mistress and in general wreaking havoc as she goes.
Maer:  Well, that is certainly something to look forward to reading. What do you do when you're not writing?
Jordan:  Well, I goof off on Twitter and Pinterest quite a bit, but when I'm not doing that I spend time with my husband and our dog, Dino. In the summer I love to go to the beach. Spending time sitting under my umbrella with my Kindle is one of my favorite pastimes.
Maer:  That sounds like loads of fun! What influenced you to write in your genre? Do you write in others?
Jordan:  I write about vampires because that's what I love to read. Loving the genre is what influenced me to write. I spent about twelve weeks reading roughly 18 books involving vampires- from Twilight to The Vampire Chronicles to The Sookie Stackhouse Novels. By the time I was done I'd come up with the idea for my first book, Perpetual Light. 
I don't currently write anything other than vampire romance. But that doesn't mean I won't someday. My husband just asked me the other night if I'd ever write anything without vampires. I can't say never, but I can say not any time soon. I just love the genre so why stray?
Maer:  Well, that makes sense to me. Write what you love. What music, if any, do you like to listen to while writing?
Jordan:  I don't listen to music while I write. I am so easily distracted—by anything at all that I need quiet. I even have a sound machine that plays the sounds of rolling waves. I keep it by the closed door so I can't hear the TV on the first floor.
Maer:  That's very interesting. Jordan thanks again for stopping by. Do you have anything you'd like to add?
Jordan:  I do! As part of my plans for Eva Prim's Series I've started a Snack of The Week Club. Details can be found at www.evaprim.com. The club has certain benefits like sneak peeks at the upcoming books, the cover, advanced details on contests, a demon mistress's vow to protect you from unwanted demon possession, werewolf attacks and vampire bites. Plus there are some exciting snack discounts coming up as the release of The Demon Mistress draws near.
Eva and I would love to welcome everyone to the club. Go to Eva Prim's Snack of the Week Blog.
This sounds like a blast!
Jordan's first book, Perpetual Light
is available on Amazon. You can also find it at Barnes and Noble, kobo, and All Romance eBooks from Crescent Moon Press.
My dear readers, you can follow Jordan and stay up to date on her and her new series at the following links:
Find Jordan on her website at Jordan's Website.
Follow her tweets on Jordan on Twitter
Like her on Facebook at Jordan on Facebook
Find her on Pinterest at: Jordan on Pinterest