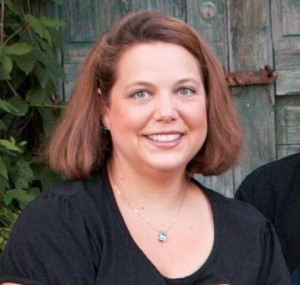 The fabulous Kary Rader is back with her newest novel, A Taylor-Made Life. We see a different side of Kary today as she turns to serious themes and life-changing events. I'm fortunate to count this wonderful lady as a friend and I have tremendous admiration for her as a writer and as a person.
About Kary Rader
Kary Rader is a part-time Twitter sage, stay-at-home mother of three, and slave to the characters and worlds inside her head. Always creative, she's drawn to stories with fantastical worlds and creatures. With a little bit of magic and divine guidance, there isn't anything that can't be accomplished with words. It's the power of words that creates and destroys. Vanquishing evil and injustice while finding eternal love in the process is all in a day's work. With the help of her critique partners and master cartographer imaginary places come to life.
Read on for more about Kary and A Taylor-Made Life!
About A Taylor-Made Life
They lived the life they were given; they loved the life they made.
Cheerleader Taylor Smith doesn't want to die a virgin. Unfortunately, if the terminally-ill leukemia patient doesn't find a lover or a stem-cell match within months, her fear will become reality. When her cancer mentor is revealed to be a hottie entrepreneur from California, it seems fate might finally be on her side.
Tech-geek Gavin Taylor has everything he ever wanted, except someone to grieve for him when he's gone. With his melanoma cancer beyond the help of his riches, he agrees to participate in a cancer patient mentoring program where he's matched with a dying teen from Texas. Despite his immediate attraction, the Silicon Valley whiz intends only to provide friendship and happy memories to the beautiful, young woman who is determined to win his love.
When it's discovered that his frozen sperm and her harvested eggs could lead to a cure, Taylor's mother offers to be a surrogate. And Gavin must decide if he can risk the heart he has never given and a child he'll never know to a girl he just met.
Now let's shine the spotlight back on Kary!
Maer:  Kary, welcome back and thanks for joining us to tell us about your newest novel. This seems a bit of a departure from your other work. Where did the inspiration for A Taylor-Made Life come from?
Kary:  A Taylor-Made Life is my blessing from God. Have you ever done something and said, "Wow, that was good, but I can't take any credit for it" because in your heart you knew you were only an instrument?
Well, that's how I feel about this book. It's a story that has taken more from me and demanded more of me than any other I've ever written or, I suspect, ever will write. But I can take no credit.
Six years ago while I was pregnant with my youngest child, my husband was diagnosed with stage IV melanoma cancer. I watched while he suffered and endured harsh chemical treatments and brutal surgeries. During the brightest hours my faith soared, but during the dark times it felt like a tiny pin prick of light, illuminating nothing but my fear.
Thank God, my sweet husband recovered and has been cancer free for 5 years. No one but me and my God knows what happened inside me during that time.
Almost two years ago, a dear friend's 2-year-old daughter was diagnosed with cancer and all those feelings of helplessness came flooding back. I prayed, "What can I do?" and the scripture Acts 3:6 came to me, Silver and Gold have a none but such as I have give I thee. I write stories. It's what I had. And that's what I gave to honor God and support my friend on the hard road of life.
My personal experience with cancer gave me an insight that I'm glad to have, not that I would wish for it, but I'm thankful for the understanding.
So I wrote A Taylor-Made Life with that in my heart and mind. I pray God uses it as He intends and from it, people will be touched.
Maer:  Wow, Kary, what a truly touching answer! What is a one line synopsis for your book?
Kary:  Maer, I don't know if you know this but I LOVE writing loglines and taglines for stories.
The logline for A Taylor-Made Life is: A terminally-ill computer geek must decide if he can give his love and his frozen sperm to save a cheerleader with leukemia.
Maer:  I didn't know that, but I know who I'm coming to for my next one! Now, is this a stand-alone or part of a series?
Kary:   A Taylor-Made Life is a stand-alone…and a series. I have other books planned but I want this one to get the focus it deserves before I plunge readers into the world. It's an emotional journey that needs time.
Maer:  Well, it certainly sounds fascinating and I've already added it to my To Be Read list. Which character other than Taylor is one of your favorites to write and why?
Kary:  Brad Richards is a secondary character that subtly plays a very important role and becomes a hero in his own story later down the road. He's my favorite because he's smart, sexy and he sees things about the heroine that no one else does…not even the hero.
Maer:  If you had to pick a color to describe Taylor what would that be and why?
Kary:  Taylor Smith my heroine is decidedly PINK. Because pink is the marriage of fiery blood-red passion and the pure innocence of white. It's all things girly but goes with any other color to make a bold statement.
Maer:  Kary, who are your favorite authors to read?
Kary:  I love reading Karen Marie Moning, Julie Ann Long and Colleen Hoover.
Maer:  So what's next for you? Can you share a bit about your current project?
Kary:  Broken is book one in my new Broken Tennessee Series. This is a story that has been brewing in my brain for over two years. I'm not ashamed to say the opening scene of Chapter One is some of my best writing. I'll share the logline and the opening sentence with you.
Logline: When a grieving high school virgin inexplicably finds herself pregnant almost a year after her fiancé is killed, she must determine if the baby is the result of a miracle or her worst nightmare.
Opening line of Chapter One of Broken:
As it turned out, it would've been a sucky day for my wedding, but it was perfect for a funeral.
Maer:  Kary, that sounds positively intriguing! What do you do when you're not writing?
Kary:  I love spending time with my three kids. During the summer we plan lots of activities and do things together. Yesterday we went to see Despicable Me 2 and today we'll head over to the community water park. They grow up so fast and I don't want to miss it. My baby will start kindergarten in the fall so no more pre-schoolers in the house.
Maer:  Kary, thanks again for coming back to tell us about A Taylor-Made Life. Do you have anything you'd like to add?
Kary:  Sometimes in life we have to walk the hard road, but I want you to know you're not alone and it's not the end. Keep moving.
I leave you with Gavin's parting prayer in A Taylor-Made Life—May He bring you life and in that life may you find joy.
You can pick up A Taylor-Made Life
 at Amazon and Smashwords.
To follow what's happening with Kary, you cna find her at the following links: