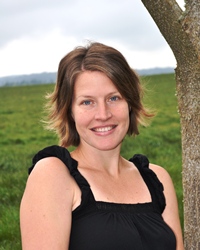 Kirstin Pulioff
is


It's a great treat to chat with the ever-fun and wonderful Kirstin Pulioff today! Join me as we discuss her children's book, Princess Madeline and the Dragon.


Kirstin Pulioff
Kirstin Pulioff is a storyteller at heart.   Born and raised in Southern California, she moved to the Pacific Northwest to follow her dreams and graduated from Oregon State University with a degree in Forest Management.  Happily married and a mother of two, she lives in the foothills of Colorado, and enjoys being a stay at home mom.  When she's not writing an adventure, she is busy living one.
Read on for more about Kirstin and her book!


Princess Madeline and the Dragon

After a season of battle and rebuilding, the Kingdom of Soron is exhausted. With the return of the exiled wizards, the Spring Faire, and her upcoming wedding, Princess Madeline is looking forward to a peaceful season of celebration.
When the mysterious green dragon reappears, threatening the kingdom and the king, Princess Madeline and Prince Braden won't rest for long. Faced with this incredible new danger, Princess Madeline and Prince Braden must find a way to lead their kingdom and secure their future.
Can they find the answers hidden within their mother's cryptic messages from the past, or will the dragon destroy everything they hold dear? Follow Princess Madeline as she embarks on a dangerous new adventure to save her kingdom and her family.
Now let's shine the spotlight on Kirstin!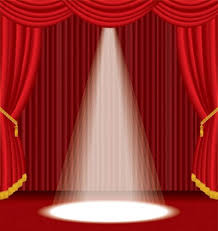 Maer:  Thanks for joining us to tell us about your new book.
Kirstin:  Thanks for having me here today to talk about the recent release of Princess Madeline and the Dragon.
Maer:  It's a treat for me, so let's get to it. What is the funniest or oddest thing that has happened to you as an author?
Kirstin:  Haha! Great question to start with. The funny (or odd if you ask my husband) thing is that now it is ok to hear voices in my head. It's hard to explain it in any other way… but the characters, the stories… speak (and sometimes nag) on the inside waiting for their turn to get out. It is wonderful to feel that creative bursting from within.
Maer:  I know just what you mean! Do you use beta readers and, if so, what qualities do you look for in a beta?
Kirstin:  Absolutely! The most important part of a beta is their brutal honesty. I trust my betas to give me their honest opinions and rip my book to shreds. Ha. When I write, I get so attached to my characters and my story that sometimes I miss something, don't want to admit something, or simply fill in the blanks in my mind. My team of betas help point out the areas that work and don't. The most important part is their honesty and fearlessness. It is no easy to tell someone that something they love or that they have worked so hard on isn't working… but that's what I need. From their criticism, I am able to re-write, edit, and publish a quality book.
Maer:  Great answer! What is a one line synopsis for your book?
Kirstin:  Princess Madeline has escaped bandits & outsmarted the evil prince, but can she stand up to a dragon?
Maer:  Is this a stand-alone or part of a series?
Kirstin:  Princess Madeline and the Dragon is the third and final book in the Princess Madeline series. Each book is designed as a standalone in terms of their plot, but the characters and history build upon each other throughout the series. You can certainly pick this book up and have a clear understand
The other two books are, The Escape of Princess Madeline and The Battle for Princess Madeline.
Maer:  Which character, other than Madeline, is one of your favorites to write and why?
Kirstin:  I really enjoyed wiring Daniel. He is the knight champion and love interest for Princess Madeline. He epitomizes the knight in shining armor, while balancing strength of character and integrity. He is strong and solid in his commitments, loyalty, and intelligence.
Maer:  If you had to pick a color to describe Madeline what would that be and why?
Kirstin:  Rosy pink 🙂
Pink is Princess Madeline's favorite color, but it also gives the feeling of innocence, naivety, and beauty. The added depth and darkness shows her strength and passion. She is a strong princess with a big heart.
Maer:  She sounds like fun! Who are your favorite authors to read?
Kirstin:  Ahhh… there are so many. I am a big fan of Ken Follett and Phillipa Gregory. My favorite indie authors are Michelle Browne, Trish Dawson and Ally Shields.
Maer:  Ah, you have some familiar Indie names there. 🙂 Can you share a bit about the project you're working on now?
Kirstin:  Right now I am working on a YA Fantasy, Dreamscape: Saving Alex. I am still in the draft phase, but I can guarantee it will be full of adventure, action, love, and fun. I describe it as a combination of Tron and Zelda… I aniticpate it's release this Fall.
Maer:  I will be sure to add that one to my TBR list! What do you do when you're not writing?
Kirstin:  When I'm not writing, I am either spending time with my family, or doing something outside. I love being outdoors, whether hiking, climbing, or relaxing. There is something wonderful about a blue sky and fresh air.
Maer:  What influenced you to write in your genre? Do you write in others?
Kirstin:  Fantasy has always been my favorite genre. In books, movies, and dreams, there is something magical about fantasy. It allows for the complete escape from reality, while giving you enough similarity to feel the characters and struggles.
I think I will always write in the fantasy genre, but I am experimenting with different types. The Princess Madeline is a traditional fantasy for the middle grade reader (9-14), my short story, "The Ivory Tower" is a dystopian, and my current work in progress is a YA fantasy (14+).
Maer:  What music, if any, do you like to listen to while writing?
Kirstin:  Who would have thought this would be the most embarrassing question to answer. I have three types of music that I write to. The first, and probably most embarrassing is my love of Disney show tunes. I also listen to Christian contemporary, and hauntingly beautiful love ballads. I know *shaking head,* it's a weird combination.
Maer:  A fun combo! Kirstin, thanks again for joining us today and giving us some insight behind the scenes of your work. Do you have anything you'd like to add?
Kirstin:  Thank you for having me on today. I really appreciate this chance to tell you a little more about me and my books.
Maer:  It was my pleasure!
You can buy Princess Madeline and the Dragon (Princess Madeline Series)
 at Amazon.
And you can find the lovely Kirstin at these links: