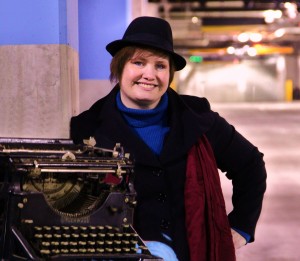 Laura Enright
is


Today Laura Enright has graciously consented to stop by and be interviewed and talk to us about her new novel, To Touch the Sun, a vampire novel with a twist.
Laura Enright
A resident of Chicago, Laura is  the author of Chicago's Most Wanted™ The Top 10 Book of Murderous Mobsters, Midway Monsters, and Windy City Oddities, Vampires' Most Wanted: The Top 10 Book of Bloodthirsty Biters, Stake-wielding Slayers, and Other Undead Oddities, and Trouble a science fiction comedy with western overtones. She is interested in any number of things, far too many for her limited free time to accommodate. Never the less, she remains a giggling idiot for the ages and encourages the world to follow suit. She likes cats, and even thinks she owns a few, when in reality they own her.
To Touch the Sun is her first full-length horror novel published by Dagda Publishers.
Read on for more about Laura and her intriguing new book…


To Touch the Sun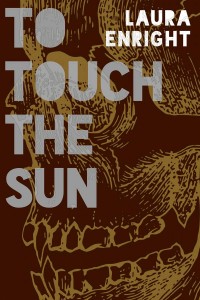 Narain Khan was 25 when he left his native India to fight in the trenches of the West­ern Front dur­ing WWI. It was his hope that he could stay on after the war to pur­sue his dream of study­ing the culi­nary arts and becom­ing a world class chef.
Instead, he fell to shrap­nel amidst the car­nage of that bit­ter war. Car­nage which, when dark­ness fell, attracted some­thing ter­ri­fy­ing: A roam­ing pack of feral vampires–mindless feeders–who fell upon the sol­diers left wounded and dying in No Man's Land.
Attacked by the fer­als, Narain was trans­formed into the other type of vam­pire: A sen­tient capa­ble of mov­ing about in soci­ety with only a few restric­tions and able to feed with­out killing the host.
Present Day: Chicago, U.S.
After the death of his long-term partner and food source Sophie from cancer, Narain, now a successful chef and businessman, albeit with an unusual set of problems that make life in "normal" society difficult, has reached a crossroads in his life as a sentient vampire.
His growing attraction to Cassie Lambert, a scientist with an unexpected link to his past, the re-emergence of Reginald Jameson, his old captain in WWI and now a sadistic predator who shares the night with Narain, and a new, terrifying breed of vampire; Boris, a monster who destroys everything in his path. All these events will conspire to drag Narain into a climactic struggle.
Now let's shine the spotlight on Laura!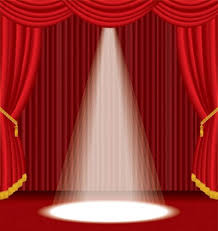 Maer:  Thanks for joining us to tell us about your new book. What is the funniest or oddest thing that has happened to you as an author?
Laura:  When I don't have to work at the library on a Saturday, I tend to stay up late from Friday night till like 5 or 6 a.m. Saturday morning. Consequently, I tend to sleep very late on Saturday afternoon. I just function better at night. Well, one Saturday afternoon shortly after the publication of my book Vampires Most Wanted: The Top Ten Book of Bloodthirsty Biters, Stake-wielding Slayers and Other Undead Oddities, I was awakened by someone pounding on my apartment door. It was my friend who had driven in from Palatine, which is about 45 minutes away, to tell me that the producer of a local radio show was trying to get a hold of me to be a fill in guest and talk about VMW that night on the show. It was an exceptional opportunity that I almost missed. Apparently, I had turned off the phone ringer and forgot so I didn't even know he called. He then called the library where I work and a girl told him I wasn't scheduled to work that day but she tracked down the phone number of my friend, who I had listed as one of my emergency contact numbers, and she called my friend hoping she'd know where I was. Hence the reason my friend was knocking on my door. Now that's true friendship. But I seem to have curious issues when I appear on radio stations to promote my books. When my book Chicago's Most Wanted: The Top Ten Book of Murderous Mobsters, Midway Monsters and Windy City Oddities came out I was asked to be on a radio show and drove downtown to Chicago to the NBC Towers from where the show was broadcast. It was early in the morning, the traffic was excellent, the interview was great, I went to the parking garage to get my car and I couldn't get out of the garage. I couldn't find where the machine was to pay for the parking. I wound up walking all over an adjoining hotel, not realizing at first that it was an adjoining hotel, then eventually discovered where to pay the piper. By the time the garage gates open, what should have been a few minutes turned into 45 and downtown Chicago was now teeming with pedestrians and cars, none of whom seemed interested in letting me easily pass. The folks at the radio show that tracked me down after the publication of VMW were nice enough to let me on to promote To Touch the Sun. And I had the chance to do a live in-studio appearance. When you have the chance to do a live in-studio appearance on WGN in the Tribune Tower, you take it. The only problem was that the show was at 2 a.m. Not too terrible I suppose, even though I would be up since 7 a.m. the day before. I decided to take a taxi just for convenience (even though that early in the morning would be the best time to drive downtown). What I didn't expect was the end of winter snowstorm that chose that night to occur. By the time we got down there, Michigan Ave. was a sea of white. By the time I took the taxi back home…well it was an interesting experience driving on an expressway at 3 a.m. in a blinding snowstorm with a taxi driver you're not sure knows the way to where you're hoping to go. But I give him credit. We made it.
It ended up being a great experience. A fun adventure.
Maer:  Sounds it! Do you use beta readers and, if so, what qualities do you look for in a beta?
Laura:  Not really. With To Touch the Sun, because it was a new genre that I was trying, I did ask a lot of people to read the novel to let me know what they thought. Friends, family, coworkers and patrons at the library. Of those I let read it, I tried to get some people who weren't into the genre at all so I could tell if the story worked for people outside the genre, which was important to me. And it did. I think my sister was the best person for that. She's not a fan of reading fiction at all, especially horror, science fiction, fantasy, etc. I know she did it as a favor to me, but she would have been honest if she didn't like it. She really loved it and was happy to read the next three novels in the series that I had written while hunting for a publisher for the first novel. That really said a lot to me. Another woman who read it was a page at the library and she got really involved in the story and the characters. She went on to the second book in the series, and when she saw me would often ask how the hunt for a publisher was coming along. Sadly, she died a year or so ago. It would have been great to have been able to tell her that I found a publisher for the novel. But who knows, maybe wherever she is she knows.
Maer:  What is a one line synopsis for your book?
Laura:  A vampire tries to retain some sense of normalcy in the face of increasing chaos.
Maer:  Is this a stand-alone or part of a series?
Laura:  It's the first in a series I call the Sentient/Feral Vampire Series. This is the funny thing: I wrote the novel to try my hand at the genre. While I liked to read vampire novels, I never really had an interest in writing one. I was hoping to interest and agent who I'd been in cordial contact with. He wasn't interested in the proposals for novels that I'd been sending him but he apparently liked me enough to want to keep in contact. I even met him once at a convention. That is very unusual when it comes to agents. So I checked out what the agency represented and I noticed they had a vampire series in their stable. I decided that now might be a good time to give that a try. I really had no idea, outside of a two word description: "Vampire Chef" of what I wanted to do. Normally with novels I have a clear idea on story and characters from the start. This I flew in blind and it changed as I went along. Long story short on the agent, when I finally did have a novel and was able to send him a proposal on it, he had mysteriously left the business (I found out on a social media site that this was the case). But I had fallen in love with the novel and the characters. And while I went off hunting for another agent or publisher, I wrote three more in the series and a spinoff novel featuring two paranormal investigators that appear in the third novel. I like to say that the woman who had no interest in writing a vampire novel suddenly couldn't stop writing them. I think that's why this novel, more so than any other I've written is so important to me. Because it's creation was so unexpected. As I say, right now, in various stages of draft, I have three novels plus the spinoff, and I have ideas for at least three more and another with the paranormal investigators. I've created a universe that I want to continue to explore.
Maer:  Which character, other than Narain, is one of your favorites to write and why?
Laura:  I love writing the scenes between Narain and Dom. I love the dynamic between the two. I also love the scenes between Narain and Reg Jameson. I realized early on that Reg had to be someone more than just a nemesis for Narain. And they have a curious dynamic because of that. Actually, I really liked writing for a character that appears in the second book and goes throughout the next three (he's featured prominently in the fourth which is a prequel of sorts) and in the spinoff novel. I liked the storyline I created for him so I wanted to explore it. It concerns what a person might do who becomes a vampire when perhaps the inconveniences often times outweigh the powers. Life changes when a person becomes a vampire and there are things to deal with physically, emotionally and mentally. Through his life his fortunes have risen and fallen. How does his character deal with those inconveniences when his fortunes are at a low? Narain had that issue too but then he met Sophie who helped him in many ways. With Sophie gone, Narain now finds himself having to figure out how to deal with what he is without losing that sense of normalcy that Sophie helped him acquire.
Maer:  If you had to pick a color to describe Narain what would that be and why?
Laura:  I think purple would be a good color for him. Depending on the shade it can be fun and playful or solid and grounding. It can also be strong and imposing, yet warm. Narain has a fun personality and is often playful. Gregarious. Yet, he knows the dangers of what he is. So often he can come off as severe and imposing when the reality of what he is rears its head. In some respects that's his challenge: Finding a balance with who he was (and in some respects still is) and what he's become.
Maer:  Who are your favorite authors to read?
Laura:  I always find the concept of favorites difficult to define because it often depends on the mood I'm in. I can say this: Reading Albert Payson Terhune's "Dogs of Sunnybank" series when I was a kid made me fall in love with reading. Reading The Autobiography of Frederick Douglass in second grade made me appreciate how inspiring biographies can be. Reading the collected short stories of Edgar Allan Poe made me realize the power of horror while The Invisible Man by H.G. Welles got me hooked on science fiction. "The Dragon Riders of Pern" series by Anne McCaffrey made me fall in love with fantasy. Piers Anthony's "Xanth" series is the first series I collected obsessively (though I fell behind I think somewhere around the 1000th book). Interview with the Vampire by Anne Rice turned me onto the possibility of vampire stories. Harry Harrison's "Stainless Steel Rat" series and Douglas Adams' "Hitchhiker's Guide" series are the series that really made me appreciate the mix of science fiction and comedy. More recently, The Warmth of Other Suns by Isabel Wilkerson reminded me just how vital well told history can be. And Sarum by Edward Rutherfurd and later the books of Ken Follett made me realize how entertaining history could be in fiction. You get the idea.
Maer:  I can definitely sympathize with the mood thing. 🙂 Can you share a bit about the project you're working on now?
Laura:  One could argue that the marketing of To Touch the Sun is a current project. That's the thing about writing. Penning the novel is only half the job. The rest is getting out there and marketing can be a full time job in itself.
Creatively I have a couple of projects on the burner. One project is finding a home for my Asian dragon novel. I'm hoping to get back to sending out proposals on that one. I have a few novels outside the Sentient/Feral Vampire Series that I'd like to finish.
Of course a big goal is to get to work tweaking the second novel in my series. It's currently in a slightly rough draft stage. It's actually a favorite in the series because it introduced characters and a story dynamic that are important to later novels.
One thing I definitely have to do is get back to work on a nonfiction book I'm writing with a man whose dad was falsely accused of loan sharking in 1960s Chicago. It's a compelling story.
Oh…and did I mention marketing To Touch the Sun?
Maer:  LOL. What do you do when you're not writing?
Laura:  I work two part time jobs at libraries so my free time outside of that is spent writing. When I get to a point where my writing is my full time career I'd like to play with making music again. I used to write songs when I was younger and record them on a four-track. Some were serious, some joke songs I wrote for a punk group parody my friends and I came up with called The Dead Punkheads. It was silly fun. I'd like to travel more too. Take drives to other states. I drove down to Kentucky a few years ago to take part in the Southern Kentucky Book Fair and it was a wonderful. A beautiful drive and a great experience. The third book in the Sentient/Feral Vampire Series is set in both Chicago and England. Maybe I could take a research road trip across the pond.
I am very fortunate in that I never get bored. I can always find something to get into.
Maer:  What influenced you to write in your genre? Do you write in others?
Laura:  As I mentioned, the main reason I tried the vampire genre was to get an agent and then I fell in love with what I created. I'm open to trying anything. I never thought I'd write nonfiction books but then I wrote Chicago's Most Wanted because a friend suggested it might be a good idea to write something in his publisher's signature series to help get my foot in the publishing door. Years later I tried my hand at the vampire genre with To Touch the Sun to try to get that agent. Then in my efforts to get To Touch the Sun published, when Potomac Publishers asked to me to write another book for the Most Wanted series I suggested Vampires' Most Wanted hoping it would help me drum up some interest in To Touch the Sun. So all three of my published books began as unexpected projects. There's something kind of fun about that. Even though it was a little worrisome since I wasn't sure at first if I could accomplish the projects. It was fun to challenge myself.
Most of my novels are science fiction or fantasy. One, Trouble, is a sci fi comedy with a western flair that I self-published on Amazon (I wanted to see how it was done). The few novels outside the series that I want to finish are more urban fantasy. Paranormal. The genre really depends on the story that hits me. I don't really concern myself with what genre to use. I just set it where it seems it would work best. I guess that's why I'm not worried about trying any genre.
Maer:  My own favorite genres. What music, if any, do you like to listen to while writing?
Laura:  A lot of times I'll have the TV on for background noise. Sometimes I'll listen to music but my tastes are really varied. Currently I'm on a Sia kick. I do that. I'll listen to the same CD or music over and over then move on to something else. I did that with Sean Lennon's "Friendly Fire" CD when I first got it. If I listen to it again it starts another wave. I also have the greatest hits of Ennio Morricone who wrote fantastic scores for a host of movies. He's often known for the Spaghetti Western movies. Couldn't stop listening to it. Elvis Costello is a musician that I'll pop on frequently. I love the Beatles, they're my favorite group. So anything by them makes me happy. When I wrote Vampires Most Wanted I listened to a lot of music for the chapter on music. That was fun. When Pioneer Press where I used to work was closing its offices and moving downtown, departments were getting rid of a lot of stuff. One of the things the Entertainment Section was getting rid of were all these promotional CDs that they'd been sent over the years. I took a lot of them and spent a weekend going through them to see which ones I wanted to keep and which ones I thought my friends might like. That was a project. Part of the problem with listening to music is that I want to sing with the CD or I want to dance. Can't listen to Bollywood when I try to write. I'd never sit down long enough. I'm a big proponent of kitchen dancing.
Maer:  Do you have anything you'd like to add?
Laura:  Only to say thanks for the interview and I hope everyone has as much fun reading the novel as I had writing it.
Maer:  It was my pleasure.
You can buy To Touch The Sun
 at Amazon.
You can find Laura and more info on her series at the following links: