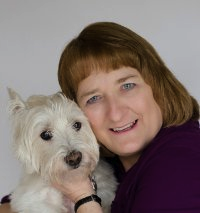 Lillie J Roberts
is

It's such a pleasure to have Lillie J Roberts stop by today. Always interesting, super nice and quite the talented author, you can count on Lillie to bring fun and variety to the party! And this time she even brought her her little dog, too! There's just something special about a dog-lover. 🙂 Plus we share a lot of the same interests and that's always fun to learn in an interview.

Lillie J Roberts
Lillie J. Roberts is a multi-published author who loves to read as much as she does to write. You can most often find her lost in her favorite genre, whether it be a hardback/paperback or an ebook (or maybe she's writing one), especially on road trips. She writes Paranormal Romance, Urban Fantasy, Chillers/Thillers, Suspense from Modern Contemporary to New Adult and YA.
She lives in central Illinois with her husband, three children, one krazy kat, and a wild Westie (who is usually her reading partner. He also listens to all her new story ideas, almost always with a wicked sense of humor). She loves movies and listens to them while she writes, it doesn't matter if they're old or new, as long as they're engaging. She loves all kinds of music, especially if it has a hard driving beat. You'll find some on her favorite artists mentioned in the pages of her books.
Read on for more about Lillie and SoulFire!

 SoulFire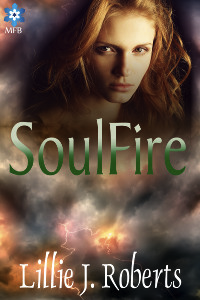 What's worse than finding out the monsters from your nightmares are real? Discovering you've spent lifetimes trying to defeat them. . . And lost.
Seventeen-year-old Rena Langley wants her life to be normal. She works hard to not attract attention, to be a face lost in the crowd. A gamer, she succeeds in flying under the radar. Except for the nightmares. They've plagued her life and they're worse than ever.
Petrov DeForest claims that the monsters from her nightmares are deadly real and hunger for the pureness of her soul. She's starting to think he's right, even if she doesn't believe they've spent lifetimes together. Then Petrov tells her she has the defense against the monsters held deep within her body, her SoulFire. She's certain he's insane. Until the monsters invade her waking hours. Using her SoulFire to defeat the monsters means accepting her destiny.
Ben Foster is a detective investigating the murder of two students at Rena's high school. Can she be involved? Her name is the last word his partner spoke before being swallowed by the darkness.
Can Rena and Petrov survive? Or will this lifetime end like so many have before?
Now let's shine the spotlight on Lillie!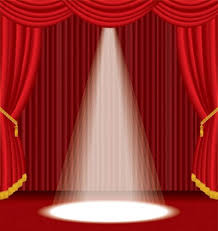 Maer:  Thanks for joining us to tell us about your new book, Lillie. What is the funniest or oddest thing that has happened to you as an author?
Lillie:  The funniest thing at least for me was attending a dinner for a scholarship my son was awarded from the Senior Ladies. One of the ladies asked my son what his mom did. Since I had to leave my teaching position due to an injury, I'm at home most of the time. So, he turns to her and says, "She's an author." Then the lady turned to me and asked about my books. Said she was looking me up on Amazon. We chuckled about that all day!
Maer:  Great story. Do you use beta readers and, if so, what qualities do you look for in a beta?
Lillie:  I do use beta readers and I'm always looking for more 🙂  I want someone who is going to give me an honest opinion, point out inconsistencies, catching dangling ideas or errors. If they want to proof it for me too, I'm happy to let them do it. The more eyes on the words, the better!
Maer:  What is a one line synopsis for your book?
Lillie:  Rena Langley along with her German Shepard, Random, and her ever-present companion from the past and hopefully future, Petrov DeForest, fight the demonic monstrosities from the Plane of Reflection to keep the Earthbound Plane safe.
Maer:  Is this a stand-alone or part of a series?
Lillie:  Part of a series, Book 1 of the SoulFire series.
Maer:  Which character, other than Rena, is one of your favorites to write and why?
Lillie:  Well, if I can't choose Rena or Petrov, it's going to be kind of a toss up. I really enjoyed writing Breanna, Rena's not identical twin sister. She is everything that Rena isn't. Popular, gorgeous, sure of the social status, captivating to the opposite sex. (Not that Rena isn't beautiful, she's just unsure of herself.) But, I also enjoyed writing Random in all his doggy goodness 🙂 Random isn't any ordinary German Shepard. Rena's guardian angel bestows him to her, and Random loves Rena just for being who she is. But, he's part of her ability to fight the demons.
Maer:  Now he sounds like loads of fun! of course, you know I'm going to be intrigued by the dog. :)If you had to pick a color to describe rena what would that be and why?
Lillie:  Green, because Rena's emerald colored eyes hold the secret of her SoulFire. The pale green flame that flows from her body and capable of burning the demonic creatures down to the ground.
Maer:  So, who are your favorite authors to read?
Lillie:  OMG!!! To many to name!! I started reading romance when I was ten years old. The Dame of Romance, Barbara Cartland. Then I moved to mysteries, John Sanderford, followed by PRN/UF,Charlaine Harris/MJ Davidson. But, with the popularity of self publishing and small presses, I've discovered so many new authors that I absolutely love. And these authors write so well!! Shannon Eckrich, Hildie McQueen, Tara Mills, Louann Carroll, Deborah O'Neill Cordes (and of course Maer Wilson 🙂 ) just to name a few. I still love my old standbys, but I find myself favoring indie/sp the best. I think the publishing world is going to change dramatically in the next few years. The norm is going to become indie/small presses and self publishing.
Maer:  Aw, thanks, Lillie! That was very kind of you to say. Can you share a bit about the project you're working on now?
Lillie:  SoulFire is one of my NaNoWriMo projects from a few years back. I love this story to pieces!! I've always been fascinated by the paranormal and I love YA books. To combine to of my loves in one piece of writing is a dream come true. SoulFire is also the first time I've had best seller associated with one of my books. I can only thank my readers for making that happen!
I'm also writing a re-boot of Alice in Wonderland and working on Book 2 of the SoulFire series. I'm keeping busy!! Book 2 in the SoulFire series bring our hero and heroine back for more. Revenge plays a big part of the story, so I hope Rena and Petrov come out of this one unscathed. I'm also part of an anthology to be released on June 20, 2014 coming from Crushing Hearts and Black Butterfly Publishing called Tales of the Fairy. Can't wait to share it with everyone!!
Maer:  So many fascinating projects! And they're going on my TBR list. What do you do when you're not writing?
Lillie:  I love watching movies, from the ancient to the brand new, and reading. I recently had someone ask me how many books I read in a year, and I had to think. 50? 100? More? I read A LOT!! But, reading helps grow the craft of writing, so I'm happy and I look at it as research. It's the excuse I always give when the house isn't clean or dinner isn't made. I was researching all day long and time just got away from me. It's valid, right? Oh, and I sleep once in a while (just not often, lol).
Maer:  Reading and movies? Two of my fave things as well. What influenced you to write in your genre? Do you write in others?
Lillie:  I think reading vampire books, books about the fae, magic, witches, and sci-fi/fantasies all influenced how I write and what are my favorites. I'm always trying to grow and push myself.
I write in a variety of genres from super sexy romance, NA, and YA (though it's not sexy at all). I write paranormal romance (my first love), urban fantasy, contemporary romance, suspense, and recently, I wrote a horror/psychological suspense. I may have had to sleep with the lights on for a few nights after finishing that book. Gave myself nightmares.
Maer:  Now that must be one scary book! What music, if any, do you like to listen to while writing?
Oh. Em. Gee!! I love music in a big way, and it's always part of my books. I love the old favorites like the Beatles, David Bowie, Neil Young, Bob Dylan, Queen… but I also love The Killers, Jack White, Steve Morrissey, Panic at the Disco, Green Day… I could go on and on…
Maer:  Lillie, it was so awesome of you to stop by and share a little bit behind the scenes of your work. Do you have anything you'd like to add?
Lillie:  There's only one thing I'd like to add. Please, please… with dripping syrup and a cherry on top! If a reader enjoys reading a book, whether if it's from an old standby, indie/small press/self pubbed, please leave an honest review of the book you're currently crushing. Nothing spreads the word about a new book or author like our readers!! This is only my personal opinion, but my readers are the best!! I <3 them all!!
Thanks for having me today Maer!!
Maer:  It was a real treat, Lillie. And I second the request for readers to leave reviews! Thank you! It was a great interview!
You can find SoulFire
 at Amazon.
You can follow Lillie at these links: