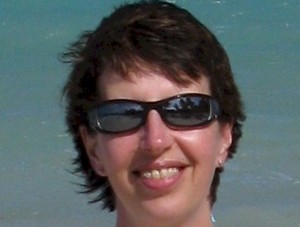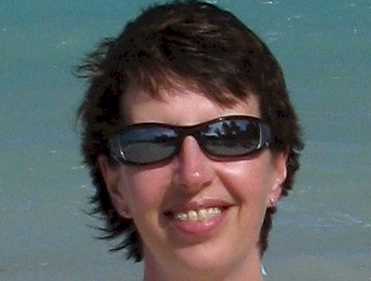 I'm pleased to welcome author Patricia C. Lee into the spotlight today.
Pat has had a love affair with the written word since childhood, many times immersing herself in the stories of Enid Blyton and Carolyn Keene. Her active imagination gave inspiration to short stories and her first play as a teen.
As an adult she has penned an award winning short story titled "The Battle" and "A Precious Glimpse in Time" published in an anthology. Her full-length play, "The Truth About Lies", was staged at a theatrical festival competition in 2006.
Although still in pursuit of a place truly called home, Pat currently lives in Ontario, Canada with her husband and three cats, all of which claim rule over the house at one point or another.
When her nose isn't pressed to the laptop monitor, you can find her at the public library. Besides dreaming up her next novel, Pat also enjoys traveling, baking, camping, wine, and of course reading – not necessarily in that order.
Read on for more info on Pat and her series "Daughters of the Crescent Moon Trilogy"!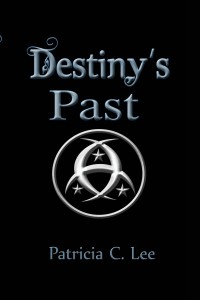 No-nonsense medical examiner, Kelly Richards, relies on the familiar comforts of science and scalpels to get her through the day. So when a not-so-dead guy who claims he's from the past lands on her autopsy table, she considers calling the men in white coats to escort him to a padded room. But Jarek's old-world ways and hot gaze trick her heart into falling for him—a mistake she swore she'd never make again.
When Jarek, Prince of Leisos, discovers someone he trusts has been slowly poisoning him, he travels to the future in search of a cure. Driven by vengeance, he enlists the help of an impudent scientist to return him to his time. Caught between his growing desire for Kelly and the need to expose his would-be assassin before he strikes again, Jarek must either forfeit his ticket home or lose the only woman he's ever loved.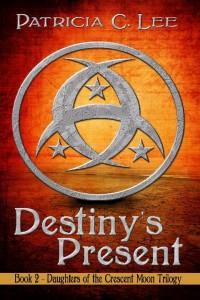 The sorceress Narena has done many things for Leisos – advised the king, helped heal a young girl and sent a prince forward in time to save his life. Now, to protect her people, she may have to sacrifice herself, her lover, her child. Maybe even all three. She hunts for the one who threatens the royal family and the throne of Leisos. And also seeks the daughter taken from her at birth. There's only one problem. They might be one and the same. What she finds on her quest is love and hate, loyalty and betrayal, and a revelation that will change her life forever. Ardis is a warrior and former captain of the king's army. His allegiance to the throne lives in his blood – as does the secret he carries. He will protect both at all costs. Even if it means killing Narena or someone she loves.
Let's shine the spotlight on Pat and get to know her a bit!
Maer:   Thanks so much for joining us today, Pat. I'm very excited to hear about your new book. Where did the inspiration for your series come from?
Pat: Well, Destiny's Present is the second book in a trilogy, so of course the inspiration came from getting on with the series. And how Destiny's Past ended, it was only natural for the second book to be about Narena. The inspiration for the first book, and therefore the series, came from someone very special who entered my life.
Maer: What is a one line synopsis for Destiny's Present?
Pat:  Destiny's Present is a book about secrets – when to hold them, who to reveal them to and the consequences for both those decisions.
Maer:  Very thought-provoking! Of course, there are two books out now in the trilogy and I'm looking forward to the third. Can you tell us which character other than your MC is one of your favorites to write and why?
Pat:  Kelly, the healer. She was the main character in the first book. She has a sense of humor that won't quit and although she's strong and independent, her empathic powers keep her grounded.
Maer:  If you had to pick a color to describe your MC what would that be and why?
Pat:  For Narena, who's a sorceress, I'd say purple because of her mysticism, spirituality, mystery, and pride. Purple is a strong, bold color that has a special sacred place in nature. As for Ardis, I wouldn't call it a color, but his character is like Tiger's Eye. He has layers, like the stone, which blend red for strength, black for power and seriousness and brown for dependability.
Maer: I love that you used a gem for Ardis. That gives us a lot of insight into his character. Turning to reading now, who are your favorite authors to read?
Pat:  I'm glad you didn't ask for just one LOL!! My all-time favorite is Sidney Sheldon, but I also love Kay Hooper (for her ability to blend characters with psychic abilities and suspense), Nora Roberts (because her characters have such depth,) P. C. Cast plus a few others.
Maer:  Pat, could you share a bit about your current project?
Pat:  Well, of course it's the third and final installment of the Daughters of the Crescent Moon and if I say anything it'll give away secrets about Destiny's Present ?
Maer:   Fair enough. We don't want spoilers! So, what do you do when you're not writing?
Pat:  I work full time in a library and when I'm not doing that I enjoy baking, reading (of course but it seems I never have enough time for that) and I also enjoy making book trailers which is something I've learned recently.
Maer: Book trailer sounds like a fascinating project. One near and dear to my own heart. But back to your writing. What influenced you to write in your genre and do you write in others?
Pat:  A friend introduced me to the paranormal romance genre and I started reading Christine Feehan. But it was a special someone that entered by life who was my muse and I ended up writing fantasy romance. I've written literary short stories and also a couple of plays, one of which was performed at a regional drama festival. Once the trilogy is over, I don't know if I'll stay in the same genre or not but I do have a few ideas brewing (there usually is LOL!!)
Maer:  And plays, too! My litle theatre heart is happy. What music? Do you listen to anything when you write and if so what ?
Pat:  I don't listen to any music when I'm writing. I need total silence. I'll go sit in another room with earplugs if my hubby is doing stuff around the house LOL!! I've even gone out to sit in the car in the driveway (that's until the neighbour's kids started to come out and play in the yard!) Can't help it, I get distracted – my hearing will pick up either what's being said on the TV or I'll start paying to much attention to the words in the music and not in my writing.
Maer:  Pat, we are definitely going to have to chat some more! For now, though, do you have anything you'd like to add?
Pat:  Even though the label of the genre I write is fantasy romance, there is also mystery, suspense and humor in my writing. So, something for everyone.
There is indeed! I thoroughly enjoyed Destiny's Past and Destiny's Present is on my To Be Read list. The on to the third book. Pat, thanks so much for stopping by and sharing info on your first two books of the series.
You can find Destiny's Past (Daughters of the Crescent Moon)
and Destiny's Present (Daughters of the Crescent Moon)
at Amazon.
Links to Pat's Book Trailers:  Destiny's Past Book Trailer and Destiny's Present Book Trailer.
And if you want to find out more about Patricia C. Lee and her series, you can find her at the following links: