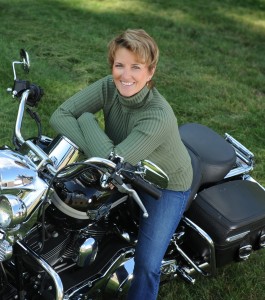 PJ Fiala
is

Today we are joined by the fabulously fun PJ Fiala! PJ is the author of Second Chances and Dog Days of Summer.

PJ Fiala
In Her Own Words
"I was born in a suburb of St. Louis, Missouri named Bridgeton. During my time in Missouri, I explored the Ozarks, swam in the Mississippi River, and played kickball and endless games of hide and seek with the neighborhood kids. Spending summers in Kentucky with my grandmother, Ruth, are the fondest childhood memories for me.
Read on for more about PJ and her novels!
"At the age of thirteen, my family moved to Wisconsin to learn to farm. Yes, learn to farm! That was interesting. Taking city kids and throwing them on a farm with twenty-eight cows purchased from the humane society because they had been abused was interesting. I learned to milk cows, the ins and outs of breeding and feeding schedules, the never ending haying in the summer, and trying to stay warm in the winter. Our first winter in Wisconsin we had thirty-six inches of snow in one storm and were snowed in our house for three days! Needless to say, I wasn't loving Wisconsin.
"I am now married with four children and two grandchildren and a new one on the way this summer. I have learned to love Wisconsin, though I still hate snow. Wisconsin and the United States are beautiful, and my husband and I travel around by motorcycle seeing new sites and meeting new people. It never ceases to amaze me how many people are interested in where we are going and what we have seen along the way. At every gas station, restaurant, and hotel, we have people come up to us and ask us about what we are doing as well as offer advice on which roads in the area are better than others.
"I come from a family of veterans. My grandfather, father, brother, two of my sons, and one daughter-in-law are all veterans. Needless to say, I am proud. Proud to be an American and proud of the service my amazing family has given."

Dog Days of Summer
Jeremiah ("Dog") Sheppard is a hard-working motorcycle shop owner with two grown sons. After serving his country in Iraq and coming home to raise his boys, Dog has built his business from the ground up. He's loving, strong, responsible, dependable, and a great father, son, and brother. After getting his business off the ground, he feels strongly about helping local veterans and does so through an annual charity ride, The Veterans' Ride, in which all money raised is donated to local veterans. 
Joci James is the single mother of a grown son, Gunnar. She has her own graphic design/marketing business. Joci meets Jeremiah when Gunnar starts working at the motorcycle shop and asks her to help plan the next Veterans' Ride with them. 
The attraction and tension are undeniable. Joci has been cheated on in her past and is afraid of having her heart broken. She has a difficult time allowing her feelings for Jeremiah to grow. However, Jeremiah is persistent. 
This is a story of love and family, trust and devotion. 
Due to the nature of this story, readers should be 18 years of age or older.
Now let's shine the spotlight on PJ!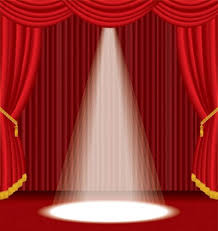 Maer:  Thanks for joining us to tell us about your new book, PJ. What is the funniest or oddest thing that has happened to you as an author?
PJ:  Well, I write erotic romance, not BDSM, but explicit sex scenes.  At a family event my husband's aunt announced that she had read the book and it should be used as a guide for folks that don't know how to have steamy sex.  My face burned bright red and everyone was quiet in the room.  Then, a cousin, my sister-in-law and two more aunts admitted they had read it too and agreed with her, but also said they couldn't wait for my next book.
Maer:  LOL. Great story! Do you use beta readers and, if so, what qualities do you look for in a beta?
PJ:  Absolutely.  I like betas that will pick out certain scenes they aren't comfortable with, don't like or think aren't smooth and tell me that.  When something has been repeated or just simply isn't needed I look for them to tell me that.  I have had so many betas that read and then simply send me an email back saying, "Good Book" and nothing else.  I never go back to them. I need betas that truly want the story to be great in the end.  I have found 4 or 5 that I think do that well.
Maer:  What is a one line synopsis for your book?
PJ:  Jeremiah (Dog) is a single father and motorcycle shop owner who doesn't realize anything is missing in his life until he meets Joci, a single mother and graphic designer. Then sparks fly. (I guess that's two lines. Good thing I'm a writer and not an accountant.)
Maer:  Now is this a stand-alone or part of a series?
PJ:  It's the first in a series, The Rolling Thunder Motorcycle series, but also a stand alone.
Maer:  Which character, other than Jeremiah, is one of your favorites to write and why?
PJ:  One of the characters is Gunnar, who is Joci's son.  I liked writing him and his story is the third in the series.
Maer:  If you had to pick a color to describe Jeremiah what would that be and why?
PJ:  Orange.  It's bold, strong, and solid, like Jeremiah.
Maer:  Who are your favorite authors to read?
PJ:  I just discovered Joanna Wylde, Gawd, I love her writing.  Kristen Ashley is also a favorite.
Maer:  Can you share a bit about the project you're working on now?
PJ:  The Rolling Thunder Motorcycle series is my current project.  It begins with Dog Days of Summer, the story of Dog and Joci, and goes through other members of the family and Dog's employees.  These stories are filled with love; the love of family but also finding that one special person in your life. Rolling Thunder Motorcycles also holds a Veteran's Ride each year and much of the story is about the annual ride, which is a continuing theme throughout the series. The second is the series is Rydin the Storm Out, which is Dog's son, Ryder's story then Gunnin for You, Gunnar's story followed by others.
Maer:  Wow! Sounds awesome! So, what do you do when you're not writing?
PJ:  My husband and I are bikers.  We travel when we can and where we can on motorcycle.  No better way to see the country than on a bike. We also spend time with family and just hanging out.
Maer:  How fun! Back to writing, what influenced you to write in your genre? Do you write in others?
PJ:  I have been a romance fanatic my whole life.  I read a book a week or more, so it was natural for me to write erotic romance.  I have the outline for my next project, which will have some paranormal aspects to it.
Maer:  What music, if any, do you like to listen to while writing?
PJ:  Gawd, I LOVE Kid Rock.  I could listen to him over and over.  I also love Bon Jovi and Nickleback.
Maer:  Thanks so much for being with us today, PJ. Do you have anything you'd like to add?
PJ:  Thank you for having me here, I appreciate it.  I always welcome comments and interaction with fans, so if anyone wants to chat, check out facebook or my website.  Of course, email is great also.
Maer:  It was my pleasure!
You can buy Dog Days of Summer
 at Amazon.
You can find PJ at these links below: