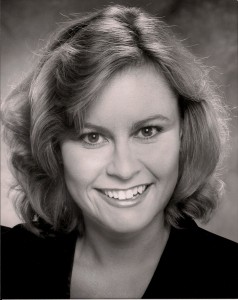 It gives me great pleasure to welcome Rebecca Trogner as today's featured author. Rebecca's novel, The Last Keeper's Daughter, is a fascinating read that keeps you engrossed with every page.
Rebecca lives in the Shenandoah Valley of Virginia, and frequently crosses the Blue Ridge Mountains that were the inspiration for Krieger's home. She always dreamed of being a writer, but got sidetracked by the day-to-day adventures of life. With the encouragement of her family, she has finished her first novel and is currently writing the next book in The Last Keeper's Daughter series. Rebecca lives with her husband and son, and a rescue dog named Giblet.
The Last Keeper's Daughter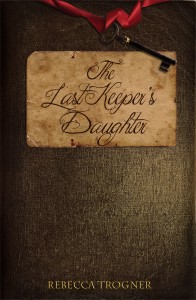 Born into old money, Lily Ayres lives at Waverly, her family's estate situated at the foot of the Blue Ridge Mountains in Paris, Virginia.  She is a strange, small, almost mute, young woman who has no idea that her father has given her to the Vampire King Krieger.  Walter Ayres is the King's Keeper and part of a secret society of historians who unearth, preserve, and attempt to understand relics of long forgotten civilizations.
Lily has never felt comfortable in the human world, but after she suspiciously falls down a flight of stone steps, and is healed and claimed by Krieger, she realizes there is another world.  In this Other Realm she feels a sense of belonging, and begins to untwine the mysterious event which left her mentally and psychologically damaged.  When Walter disappears in England, Lily works with human and supernatural beings to uncover his whereabouts.  With each new discovery, she is pulled deeper into the vortex of magic, intrigue, and dark desires that permeates the supernatural world.  The revelations revealed unfold a story of deception and betrayal that threaten to tear the thin veil between the supernatural and human world asunder.
And now let's shine the spotlight on Rebecca!
Maer:  Rebecca, thanks for joining us to tell us about your new book, The Last Keeper's Daughter. Where did the inspiration for your book come from?
Rebecca:  Since I cracked the spine on Interview with the Vampire, by Anne Rice, I've been hooked on vampires. I've read a lot in this genre, both good and bad, and was intrigued with writing my own story. I wanted my vampire, Krieger Barnes, to be comfortable in his own skin and not tormented by his nature as you see in some books. So the inspiration started with Krieger and then spider webbed out from there.
Maer:  Could you give us a one line synopsis for your book?
Rebecca:  This is a novel with vampires, Vantors, Merlin, and humans with a large splash of mystery, a dash of gothic romance, and just the barest hint of horror.
Maer:  Merlin and vampires? Now that does sound intriguing! (And it is! I've started reading it and love it!) Rebecca, can we expect more in this story?
Rebecca:  This is book one in a three-part series. I'm sending book two to the publisher on March 1st.
Maer:  Which character other than your MC is one of your favorites to write and why?
Rebecca:  Dale Hunter is a human detective that has no idea there is a supernatural world. He has my sense of humor and uses it to deal with his nerves.
Maer:  If you had to pick a color to describe your MC what would that be and why?
Rebecca:  Red, Blood Red. This is a book about vampires.
Maer:  Indeed, and I should have guessed that! Rebecca, the life of a writer also includes a lot of reading. Who are  your favorite authors to read?
Rebecca:  George R.R. Martin, Erik Larson, David McCoullough, Karen Moning, Charlaine Harris…
Maer: Awesome list with some of my own faves on there. Can you share a bit about your current project?
Rebecca:  I have a free book on my blog where I post a weekly chapter a week. It is called Chains of Cronus. I just finished a romantic/erotic novel. The working title is The Discovery of Ava. I am shopping it around now.
Maer:  Rebecca, what do you do when you're not writing?
Rebecca:  I like to garden, to read, to take trips to museums, walk Giblet, and I try not to do too much housework. I really should get an exotic hobby, just so I have something interesting to say here.
Maer:  What influenced you to write in your genre? Do you write in others?
Rebecca:  As long as you can ground a subject, anything goes in the paranormal genre. I find that liberating. As mentioned above, I just finished The Discovery of Ava – it has no supernatural characters at all.
Maer:  What kind of music do you listen to while writing, if any?
Rebecca:  None. I tend to drift if I listen to music while I'm writing. If I'm stuck I'll listen to Debussy or Adele and that seems to get me going again.
Maer:  Rebecca thank you so much for stopping by. Do you have anything you'd like to add?
Rebecca:  How extremely grateful I am to be living my dream of being published! I hope the readers will enjoy my stories and I'll be able to write for many years to come. I'd also like to thank all the writers at CMP who have been incredibly supportive and generous.
Want to read The Last Keeper's Daughter
? It's available at Amazon.
You can keep up to date with Rebecca and her new series at the following links: