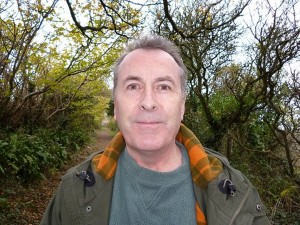 Simon Okill
is

Getting to interview Simon Okill is quite a treat!  So it's great to welcome him back to the Spotlight. Known in certain circles as Phantom Bigfoot, Simon is one of the nicest, warmest and funniest people I know. He's always willing to help another author and share his knowledge. His sense of humor is one that brings a smile and out-loud-laughter. Simon is one of the reviewers over on the MythBehaving website, and it's always a pleasure to get to work with him. Please join me as we expose – um I mean interview – this awesome author.
Read on for more about Simon!

Simon Okill
Simon Okill lives in a South Wales coastal town with his wife where he writes about the crazy adventures of Phantom Bigfoot and his tribe of Bigfoot Babes. Phantom Bigfoot Strikes Again is book one of a YA adventure series, soon to be followed by Phantom Bigfoot & The Vampettes From Venus. Book 3 is a secret, so secret it hasn't been written yet. Simon has also written several other books, all available on Amazon.

Phantom Bigfoot Strikes Again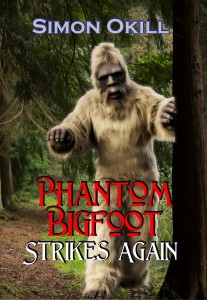 Awkward teen prankster, Duane Dexter, would never have guessed how much his humdrum life would change in the space of 1 year. Since his 18th birthday he inherited more money than he could spend, won the hearts of Big Beaver's women, is hero-worshiped by every kid in town, and all due to The Elders choosing him to be Guardian of the Forest. The alien Elders love their pets – hybrid creatures known as Bigfoot – and genetically alter Duane to take on this massive task as a werebigfoot.
Life is now perfect. Duane runs free in the forest with his hairy friends, listening to the creatures, understanding nature's secrets with his altered 6th sense. To his astonishment, he can heal all wounds with a touch. But he can't resist his prankster side, so he lets off steam by inflicting ludicrous pranks on the local Beaverites as Phantom Bigfoot, leaving curious evidence of Bigfoot in local bathrooms.
Then in the blink of an eye, it all changes for our hero. To his dismay, a teenager with the same prankish ways disappears, rumoured to have been taken by Bigfoot. Can Duane keep the tribe of Bigfoot a secret and protect the forest as the authorities search for the missing teenager? Or will the alien Elders come to regret their choice of Protector and banish Duane from the forest forever without his superpowers?
Now let's shine the spotlight on Simon!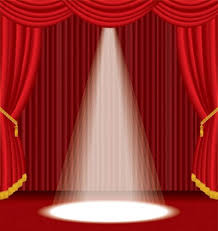 Maer:  Thanks for joining us to tell us about your new book.
Simon:  You are welcome Maer, my lovely Bigfoot Babe and is that a beer I see in your hand, thanks Maer.
Maer:  I stocked up just for you! But I'll pour wine for myself. So, Simon, do you use beta readers and, if so, what qualities do you look for in a beta?
Simon:  Not really, Maer, but I do send out ARCs to get a feel if my work is ready to be published.
Maer:  What is a one line synopsis for your book?
Simon:  It's a sentence that contains a snappy pitch –
Maer:  Nice try there, big boy. Now answer the question, please.
Simon:  Hee, just kidding, Maer – Teenager Duane Dexter has been genetically altered to save Bigfoot with his superhero powers.
Maer:  Thank you! Now I know the answer to this, but please tell our readers: Is this a stand-alone or part of a series?
Simon:  Phantom Bigfoot Strikes Again is book #1 of my Phantom Bigfoot Series of which there are 2 more.
Maer:  Awesome to hear! Simon, which character, other than Duane, is one of your favorites to write and why?
Simon:  MB or Chief Mockingbird is Duane's best friend and is the dog from Scooby Doo with his nose to the ground sniffing out clues as to the existence of Bigfoot, unaware Duane is foiling his every move. What a dumbass! So is Duane for that matter.
Maer:  LOL. If you had to pick a color to describe Duane what would that be and why?
Simon:  Green, Maer, for does he not protect the forest and all that dwells within? There's an Old Indian Legend that tells us if man is green then he cannot be seen – quote from MB.
Maer:  Interesting legend. So, tell us, Simon, who are your favorite authors to read?
Simon:  Stephen King, Graham Masterton and more and more so many from ASMSG, not unlike your sweet self, Maer.
Maer:  Aaaw…such a nice guy, you are. 🙂 Can you share a bit about the project you're working on now?
Simon:  Phantom Bigfoot & The Vampettes from Venus is book #2 of my series and will be making its big splash this Spring. Duane comes up against some downright nasty little blood-suckers and has to save his town from annihilation with the help from his teenage friends.
Maer:  Now that sounds intriguing. 🙂 What do you do when you're not writing?
Simon:  Marketing, walking the beach when weather permits which it hasn't this last month, fossil collecting, I have a large collection of ammonites, inventing new ways to feed Phantom Bigfoot, Geez that guy is forever hungry and keeping the critters outa my cave.
Maer:  I bet. So what influenced you to write in your genre? Do you write in others?
Simon:  I write in Paranormal only, and of late adult, but Travis' [Luedke] book The Shepherd showed me a new path to Yalightenement and I am stuck to that path now.
Maer:  Yes, YA is truly fun to read. What music, if any, do you like to listen to while writing?
Simon:  Music of the fart, um heart, Maer, don't like distractions, unless the darn cat and washing machine can be classed as such.
Maer:  Well, that wasn't exactly what I had in mind. Simon, thanks so much for stopping by and bringing us up to date on the new book. Do you have anything you'd like to add?
Simon:  Thank you for the brew Maer and for this lovely little chat, oh can I use your little boy's room?
Maer:  Um…yikes! No, I don't think so, Simon. No freakin' way am I letting Phantom Bigfoot in my bathroom. But I do appreciate the awesome chat! Really!
Want to get your own copy of Phantom Bigfoot Strikes Again (Phantom Bigfoot Series Book #1)
? The US Kindle version is at Amazon. UK Kindle version is also available.
You can stay up to date with Simon at these links: