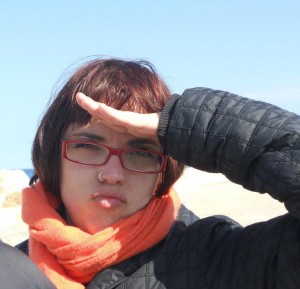 Stefania Mattana
is


Today it's a pleasure to welcome the charming and fun Stefania Mattana.


Stefania Mattana
Italian born and raised, when she was a child she used to dream of winning a gold medal at the Olympics. Then she grew up.
She felt in love with Agatha Christie's crime stories when she was 8, and decided to become a writer like her. One of her very first books was The Young Creative Writer's Manual by Bianca Pitzorno, which she usually took with her wherever she went – and Stefania has been in a lot of places.
When she's not writing crime novels Stefania makes her contribution to support people in sports by looking for a blind runner to guide. She also have a blog where she talks about sports, advertising, pets, writing and anything else worthwhile.
Read on for more about Stefania.
Cutting Right to the Chase, Vol. 2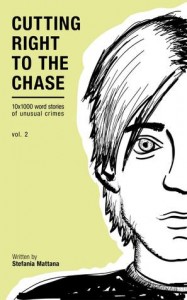 The saga of unusual crimes on which Chase Williams stumbles every day continues. It's all about Chase's snooping abilities and his exceptional perceptiveness from which nothing escapes.
10 crime stories of 1000 words each, where proud prostitutes alternate with young lovers, sloppy drug dealers, elderly people tired of living, amazing chefs and, as usual, Chase's neighbors who are always gossipy, fanatically religious and very nosey.
10 open, shiny windows overlooking the less dramatic crime stories of Tursenia, a Medieval town in the heart of Italy, where a former detective like Chase Williams – now dedicated to living his placid office lifestyle – can get a run for his money. Anyone and everyone could be a criminal. And Chase well knows it.
Now let's shine the spotlight on Stefania!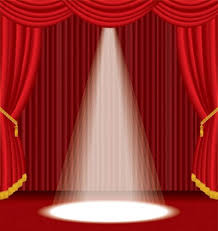 Maer:  Thanks for joining us to tell us about your new book. What is the funniest or oddest thing that has happened to you as an author?
Stef:  Sometimes readers make me notice that some Cutting Right to the Chase plots (the 1000 word stories collections) might be too much unreal. The funny thing is that when I ask them which short stories they reckon as implausible, they pointed me out the stories that really happened to me or happened for real in Italy. "Watch Your Business Card" from Cutting Right to the Chase Vol.1 and "Swiss Treasure" from Cutting Right to The Chase Vol.2 are just two examples of how reality can be more incredible than fiction!
Maer:  That is odd. Do you use beta readers and, if so, what qualities do you look for in a beta?
Stef:  Of course. I've got a little army of beta readers! They are pretty vary and are keen on different aspects of my work. That allows me to have a better general overview of my books.
A beta reader must be pretty polemic, fussy and reliable. And he has to be an avid reader.
Maer:  Good points. What is a one line synopsis for your book?
Stef:  Chase tries to live a normal life in Tursenia, away from crimes and mysteries to solve. But it's not as easy as it appears.
Maer:  Are you books stand-alone or part of a series?
Stef:  At the moment I have two parallel series on the market, featuring the same main character, ex MET detective Chase Williams. The series have two different concepts.
The "classic" series, Chase Williams detective stories, includes cozy mystery novellas and long length novels.
The short stories series includes the Cutting Right to the Chase collections (every story is just a thousand words length) and are created for people who don't have so much time to read but at the same time don't want to lose the pleasure of reading.
The good thing of both my series is that every book is not strictly related to the previous or the following one, although it's easy and (as far as readers are concerned) fun catching all the small details and hooks that bond every plots to each other – Cutting Right to the Chases included!
Maer:  Sounds like fun! Which character, other than Chase Williams, is one of your favorites to write and why?
Stef:  I have some to mention, to be fair. My first pick is Inspector Angelo Alunni, the root of all Chase's troubles in Tursenia. Angelo is Chase's best friend and often drags Chase into his murder cases. Angelo is the typical Italian nice guy, always hungry and with a omnipresent family. I really love writing on him because it reminds me the good and positive aspects of my life in Italy.
Another couple I really enjoy writing is Giulia and Luciano, Chase's neighbours. Giulia is a Chemistry student, while Luciano is her little dog. What I like about them is the different relationship that they have with Chase, which is still in progress in my mind. You are going to read its developments along my novels and short stories.
Maer:  So, Stef, can you share a bit about the project you're working on now?
Stef:  The final draft of Pull the Trigger in on the fly. This time, I want to put Chase into a complicated double murders which have apparently no links. Sport stuff and Italian matters are involved, along with some nemesis that Chase has to face and overcome.
Maer:  What influenced you to write in your genre? Do you write in others?
Stef:  Everyday life influences me a lot. Any single, little daily act might twist into something crime or murder related. An ordinary habit has great potential for becoming a murder leading scenario. The opening of Into the Killer Sphere's blurb explains this pretty well: What if domestic accident turns into a murder case?
I think that reality is the best muse a writer could ask for.
I write fiction (in English) and non fiction (in Italian). I have tons of idea on my mind and my desktop and I don't exclude to write some children's Cutting Right to the Chase.
I've got a lot on my plate and I can't wait to entertain you all with my next Italian/Brit mystery!
Maer:  Yes, you sound like a very busy lady. I appreciate you taking the time to chat with me today and share some things about your work.
You can buy Cutting Right to the Chase Vol.2 at Amazon.

You can find Stef at these links: