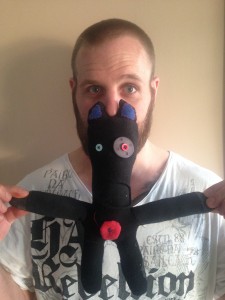 Tony Gilbert
is

We have a different  genre today. For all my friends who have young kids, here's a great read to share with the little ones!

Tony and Sammy Gilbert have been together for nearly a decade and married for just over half of that. They have four children, Tony having brought twins from a previous marriage. They do everything together, yet this is the first time they have combined their talents – Tony's writing and Sammy's art – but hopefully not the last.
Read on for more about this awesome couple and their fun collaboration!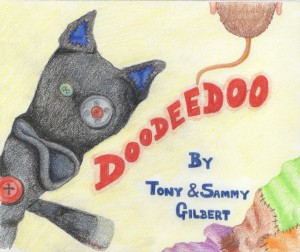 This is the tale of Doodeedoo
Who was made of socks and superglue
By a little mouse with tiny paws,
Red painted lips, and well-trimmed claws.
And so the tale goes. A fun story for children, written in rhyme and a lesson in not judging a book by its cover.
 Now let's shine the spotlight on Tony!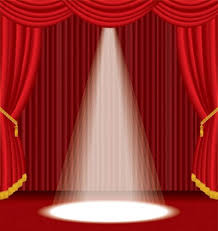 Maer:  Hi, Tony! Thanks for joining us to tell us about your new book. What is the funniest or oddest thing that has happened to you as an author?
Tony:  I haven't actually been writing for long, under two years in fact, so not a lot has happened outside the confines of my mind. I did recently enjoy some time at the primary school of my twins. It was great to discuss my books and officially open their new school library. I especially enjoyed reading a poem that I had written for the occasion about a German man: Colonel Varter, who has a problem with gas.
Maer:  Do you use beta readers and, if so, what qualities do you look for in a beta?
Tony:  For the picture books I have done (Doodeedoo and Super Fred), I used friends and my children. The kids are the best betas for that type of thing – if they laugh in the right places then I know I'm on to a winner.
With my adult fiction, which I publish under the name A.P.Gilbert, I use my dad and mother-in-law. They are great at criticism and couldn't care less if they upset me. Ha! I think that is actually what you need from a beta read. If something doesn't work, don't skip round the point, come right out and say it.
Maer:  What is a one line synopsis for your book?
Tony:  I based the story of Doodeedoo very loosely on the novel, Frankenstein. The tiny mouse, our protagonist with red painted lips and well-trimmed claws decides, in her infinite rodenty wisdom, that she would like to build herself a little friend. Using socks, superglue and a little bit of luck, Doodeedoo is born.He's not quite as she imagined. Waking up and unaware of who he is, he runs, scaring the cheese out of her in the process. Fortunately, our little mouse is not quite as daft as her pebble sized brain would suggest, and she soon realises that all he needs is a friend. It's always nice to have a story with a moral, and in my opinion this is one of the best. Never judge a book by its cover. I know we are all guilty of it to some extent so it's nice to be able to teach our children that no matter how different we appear, inside we are all the same.
Maer:  Is this a stand-alone or part of a series?
Tony:  It is stand-alone but I will be working on more picture books in the future along with the illustrator (my wife – Sammy Gilbert).
Maer:  Very cool. Which character, other than Doodeedoo, is one of your favorites to write and why?
Tony:  There are only two characters in Doodeedoo; Doodeedoo and a little mouse. Instead I will tell you a little about one of the main characters in the book I'm currently working on: The Feeney.
Maer:  OK, that sounds like fun!
Tony:  Diane Morbeth is in her thirties. After she kills her brother, she meets up with a group of woman trying to get through a crisis. She takes control and people begin to look up to her. There's something not quite right about her though. Something in her eyes. I'm not sure I trust her.
Maer:  Hmmm…interesting…very interesting. 🙂 If you had to pick a color to describe Diane what would that be and why?
Tony:  Definitely grey. Very dull, I know, but Diane acts like your friend but there's something there, beneath the surface.
Maer:  Who are your favorite authors to read?
Tony:  So many great authors! I can't not mention my childhood favourites, Roald Dahl and Enid Blyton, though I haven't read them recently. Stephen King is always going to be an author that I read over and over, Kathy Reichs, Eoin Colfer. There are some truly great authors that I have read only one book by, such as Yann Martin, Audrey Niffenegger and Daniel Mason.
Maer:  Can you share a bit about the project you're working on now?
Tony:  All I'll say for now is that it's an apocalyptic horror novel based around a group of women.
In regards to my children's books – early 2015 will see the release of my fantasy adventure novel, The Youngest Knight, coming from Ghostly Publishing – http://www.ghostlypublishing.co.uk/
I have also just had the audiobook for Doodeedoo released. It is read by Chris Barnes, who I met through Facebook. It is currently on Audible and at a very cheap price. If you sign up to the free trial on the site though, you can get it for no cost at all! I tell you all about it in my most recent blog post – http://tonygilbertauthor.weebly.com/my-blog/hear-hear 
Maer:  That's intriguing about the horror novel. What do you do when you're not writing?
Tony:  I work, unfortunately. Here's my day:
4:30am – Turn my alarm off several times, cover my head with the pillow, play candy crush or similar games on my iPhone until I am able to hold my eyes open for more than 2.9 seconds.
5:30am – Leave for work. This could be anywhere in the south east of England.
8:00am-4:00pm – Service treadmills, exercise bikes and other gym equipment with frequent visits to my van where I keep my trusty pads and pens.
5:30pm – Get home and do paperwork while attempting to play with my children and speak to my wife.
8:00pm – Type out everything I have written during the day and hopefully get some additional writing done. Try and market my books on Facebook, Twitter and the like.
12:00am – Sleep
And repeat…
Maer:  Good heavens, what a schedule! What influenced you to write in your genre? Do you write in others?
Tony:  I have no genre to speak of. I recently released a short story collection called Driftwood from the Specific (http://smarturl.it/driftwood). The stories are a mix of sci-fi, horror, comedy, noir and poetry. I'm hoping that I get some feedback from readers that will help me decide what genre to pursue.
Maer:  What music, if any, do you like to listen to while writing?
Tony:  No music. I normally listen to things like the sounds of birds and coffee shop chatter. I tried music but I found myself losing concentration.
I have used music for one of the stories in Driftwood… though. My noir thriller, Dick was based on the track listing of the Frank Sinatra album, Songs for Swingin' Lovers.
Maer:  A book based on a song? I like it! Tony, thanks so much for dropping by today.Do you have anything you'd like to add?
Tony:  Only that I really appreciate you taking the time to help me promote my work. I hope that I can do the same for you in the future.
Maer:  It was completely my pleasure. Best of luck with the books!
You can buy Doodeedoo
 and Driftwood from the Specific
 at Amazon.
You can find Tony at the following links: