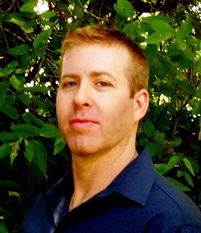 Travis Luedke
is

It's always a pleasure to interview Travis. He's been a guest here before and also on the MythBehaving podcast. I also have the pleasure of working with him through ASMSG (Authors' Social Media Support Group). Travis is an innovative, savvy author. He's also generous with his time and always willing to help others. He is the author of  the fascinating Young Adult Paranormal novel, The Shepherd. But today we are spotlighting his newest addition to his oh-so-very-steamy and delectable adult books, The Nightlife Series. I think San Antonio will never be the same!

Travis Luedke
Travis is a husband, father, and author of Urban Fantasy Thriller, Paranormal Romance, Contemporary Fantasy, Young Adult Fiction, and Sci-fi. He is currently catching a 3rd degree sunburn in San Antonio, Texas, and loving every minute of it.
As the author of The Nightlife Series novels, Travis lives very vicariously through his writings. He invites you to enjoy his macabre flights of fancy, but be warned: The Nightlife Series is violent, sexy, and occasionally violently sexy.
Read on for more about Travis and his newest steamfest!

The Nightlife San Antonio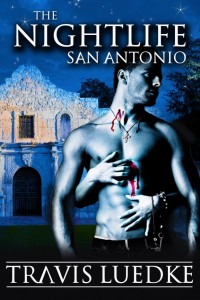 Vampires, Mafia & Mayhem:
The Nightlife San Antonio is violent, sexy, and occasionally violently sexy.
All she wanted was to escape the police. All he wanted was to get laid. They both got more than they bargained for.
EMT on call, Adrian Faulkner resuscitates a beautiful woman after a Mexican mafia shootout. He can't explain why he picks her up in the hospital parking lot three days later and then ducks the San Antonio police and the Feds. Well, the hot sex might have something to do with it.
She needed to hide. With no memory of even her name, she didn't know from who. She only knew she wasn't safe.
Adrian soon learns she is much more than a damsel in distress, and he's stuck with her. It isn't long before the past she cannot remember begins to catch up with them both…
The Nightlife San Antonio is a non-stop thrill ride through the shadowy borderworld of mafia politics and vampires – and sex.
Grab your copy of this urban fantasy romance today!
Now let's shine the spotlight on Travis!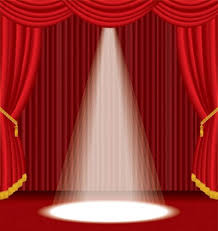 Maer:  Thanks for joining us to tell us about your new book, Travis. What is the funniest or oddest thing that has happened to you as an author?
Travis:  Being interviewed like I'm some kind of celebrity. LOL.
Actually, I was once propositioned by a woman who offered to let me tie her up and be my BDSM subby. That sticks in my mind as one of my most memorable author moments. The woman had some very interesting photos on her twitter profile – eye-catching. She had read one of my books, and figured that any man who writes that kind of wicked sexy, edgy fiction must be a real catch. Now, if only I could convince my wife to see it that way. 🙂
Maer:  LOL Great story! Do you use beta readers and, if so, what qualities do you look for in a Beta?
Travis:  I look for Betas who can give me feedback on how they felt about a character or a scene. The most important thing a Beta can do for me is to tell me their gut reaction to my writing. Did they feel the intensity of the emotional roller coaster ride? Were the villains villainous enough? Was the hero heroic enough?
My problem, more often than not, is likeability. My characters tend to have very grey morals, and promiscuous sexuality, so, I always walk the edge of being just likeable enough, or perhaps not. I need my Betas to help keep me from teetering too far into the darkside – it happens a lot.
Maer:  What is a one line synopsis for your book?
Travis:  She just wanted to escape the police, he just wanted to get laid – they both got more than they bargained for.
Maer:  Oooh…intriguing. Is this a stand-alone or part of a series?
Travis:  Nightlife San Antonio is a stand-alone novel, but it's set in the world of The Nightlife Series. You'll find the same world-building and premise applies to all The Nightlife Series novels:  Vampires, corruption, mayhem and debauchery are found in the back alleys and dark corners of the metropolitan nightlife.
San Antonio will be forever scandalized, or so I'm hoping. 🙂
Maer:  I have no doubt! Which character, other than Adrian, is one of your favorites to write and why?
Travis:  I really enjoyed writing Crenshaw. An ex-con, horn-dog, bigot, and a former member of the Aryan Brotherhood of Texas, Crenshaw is a Jerry Springer episode waiting to happen.
Maer:  Sounds like a fun character. If you had to pick a color to describe Adrian what would that be and why?
Travis:  Not sure the name of the color, but, I would go with that dark ochre-red of oxygen-rich blood when it flows freely. Adrian Faulkner was once diagnosed as a borderline sociopath by his military shrink, because he didn't suffer the regrets and anxiety a normal soldier experienced when they kill in the line of duty. Haunted by the shrink's insights, Adrian tried to take a different path through working a paramedic job after military discharge, but, the violence found him no matter how hard he wanted to avoid it. In The Nightlife San Antonio, Adrian Faulkner spills a lot of blood, even some of his own.
Maer:  Who are your favorite authors to read?
Travis:  Well there's always the old favorites:  Dean Koontz, Laurell K. Hamilton, JR Ward, Charlaine Harris, Sherrilyn Kenyon and Jim Butcher.
More recently I have thoroughly enjoyed some wonderful new authors: Ceri London, Patricia Knight, Chris Shields, and M. Joseph Murphy.
Maer:  Some of my own faves in there. Can you share a bit about the project you're working on now?
Travis:  I am moving on to The Nightlife Moscow, where we'll learn just how dark, dangerous and chaotic the underworld of Russian mafia, vampires and werewolves can be. I guarantee another violently sexy novel chocked full of thriller intensity, mayhem and perhaps even a decent menage scene (or two).  🙂
Maer:  I know you are busy with so many different projects. Could you share some of what you do when you're not writing?
Travis:  I spend an obscene amount of time in social media in the name of promotions, but, as you find silly gif animations and sexy vampire pics all over my blog and Pinterest account, I guess it's not entirely work-related.
When I'm not writing, editing, or standing on the digital street corner flinging tweets like Eminem in a rap battle, then I am usually hanging out at Six Flags Fiesta Texas on a roller coaster with my kids, or grilling up chicken and hot dogs while catching a third degree sun burn.
Maer:  So, what influenced you to write in your genre? Do you write in others?
Travis:  It's my guilty pleasure to write in the genre I love to read. Yes, I am the guy who writes the books I wish had been written for me to read.
I have one Young Adult novel, which is basically a YA version of a Nightlife Series novel. I definitely have plans for another YA novel, and, soon, some space-opera scifi too. I am also partnering with Kayla Stonor for a complete rewrite of her epic tale, Under by Treaty, a scifi erotica BDSM novel.
Maer:  What music, if any, do you like to listen to while writing?
Travis:  White Stripes, Interpol, Kid Cudi, Fatboy Slim, The Prodigy, Arctic Monkeys, The Strokes, Weezer, Chevelle, System of a Down, Muse, Cake, Calvin Harris, MGMT, Queens of The Stonage, Alex Clare, and would you believe that I even have some dubstep remixes and The Milkshake Song on my playlist?
A truly eclectic collection.
Maer:  It is indeed. Thanks so much for stopping by today, Travis, and for an awesome interview! Do you have anything you'd like to add?
Travis:  Here's my message to the world:  Travis Luedke is here to stay. I will be writing and publishing several novels a year, consistently, because it's the most gratifying and enjoyable career I could ever imagine.
When reviewers leave me gushing love, I read each and every one of those reviews, and I know that I can do for someone what my favorite authors do for me: create that rich, escapist experience of a fascinating and enthralling world.
So, if you're looking for a relatively new author to take a chance on, why not try an author who can keep you in good supply for years to come?
Maer:  Hear! Hear!
Enter to Win – A Progressive Giveaway!
For every 50 Adds of
THE NIGHTLIFE LONDON
to the Goodreads "To Read" Shelf, there will be a winner and a new prize level will be opened!
There will be 1 WINNER for each level below:
50 adds to Goodreads TBR – Digital Copy Blood Slave
100 adds to Goodreads TBR – Digital Copy Blood Slave + $10 Amazon Gift Card
150 adds to Goodreads TBR – Digital Copy Blood Slave + $20 Amazon Gift Card
200 adds to Goodreads TBR – Digital Copy The Nightlife Series Omnibus + $40 Amazon Gift Card
You can get The Nightlife Series below:
#4 BLOOD SLAVE
#6 THE NIGHTLIFE SERIES OMNIBUS (Books 1-4)
#7 THE NIGHTLIFE SAN ANTONIO (June 9th 2014)
~ Links for Travis ~
 Amazon ~ Author Page ~ Author Blog ~  The Nightlife Series Blog ~ Facebook ~ Facebook The Nightlife Series Page ~ Facebook Author Page ~ Goodreads ~ G+ ~ Twitter ~ Wattpad ~ Website ~ Email 
~ Tour sponsored by ~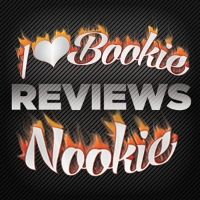 This post contains Affiliate Links.