Travis Luedke
is
Today's guest is the talented and always fun Travis Luedke. Travis writes Young Adult Paranormal, but he's also the author of the popular and steamy 18+ vampire novels, The Nightlife series. Today we find out more about this intriguing author and his work.

Travis Luedke
Travis Luedke is a husband, father, and author of Urban Fantasy Thriller, Paranormal Romance, Contemporary Fantasy, Young Adult Fiction, and Sci-fi. He is currently catching a 3rd degree sunburn in San Antonio, Texas, and loving every minute of it.
As the author of the Nightlife Series novels, Travis lives very vicariously through his writings. He invites you to enjoy his macabre flights of fancy, but be warned: The Nightlife Series is violent, sexy, and occasionally violently sexy.
Read on for more about Travis and his newest novel.

The Shepherd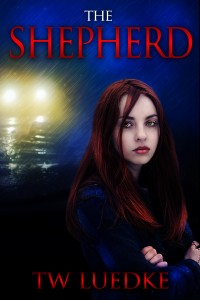 Skate punks, kleptomaniacs, clairvoyant visions and reincarnation…
…THE SHEPHERD is unlike any other Young Adult novel you have ever read.
Mike Evans here. Sixteen year old skate punk squatting in a white-trash trailer park with my loser drunk Dad. Seems I lost most of my friends when Dad lost our home in foreclosure. Only Anita stuck by me. Worse, I keep having strange clairvoyant visions of things that always come true.
Then I almost ran over Nadia in my Geo. A passing truck finished the job – left a crumpled heap of skin and bone on the road. I fixed her. Me.
Now this fourteen year old girl won't leave me alone. I sorta let her sneak in my window when she needs a place to crash.
I have a double life: daytime at school, Anita, skating, and then my nights with Nadia. She's my secret friend, gives me money and listens to my problems when nobody else will.
My world is spinning out of control. Old friends have turned enemy, my grisly visions of death won't quit, and Anita's intentions make my head spin. Even with all that, I've got bigger stuff to worry about.
Nadia's hiding something.
Now let's shine the spotlight on Travis!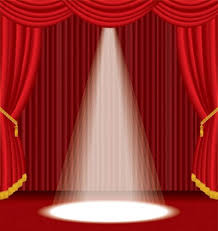 Maer:  Thanks for joining us today. Ir's always a pleasure to chat with you. Let's get right to it. What is the funniest or oddest thing that has happened to you as an author?
Travis:  I met a woman on twitter, a very aggressive woman, deeply involved in paranormal phenomenon, a 'witch' if you will. She propositioned me for sex magic rituals. I still regret denying her request…
Maer:  Okay, you just won the "oddest thing" award. 🙂 Do you use beta readers and, if so, what qualities do you look for in a beta?
Travis:  I have both betas and critique partners. In crit partners I look for someone who has written novels I enjoyed, someone who has both talent and technical skill in writing. I am more of a talent writer, with a tendency to mess up the technical side, so I need grammar nazis to keep me in line. For beta readers I look for women who are bibliophiles, who love paranormal romance and urban fantasy. I have been extremely fortunate to find a wonderful cast of crit partners, and a handful of fans who are also beta readers. Often, my beta readers are the ones who publish early reviews, so, betas are a good source of ARC reviews as well.
Maer:  What is a one line synopsis for your book?
Travis:  Haunted by grisly, clairvoyant visions, a troubled teen finds new love and a dangerously obsessive friendship when he saves the life of a homeless girl after a hit and run on the highway.
Maer:  Is this a stand-alone or part of a series?
Travis:  The Shepherd is a stand-alone Young Adult Paranormal novel.
Maer:  Which character, other than Mike, is one of your favorites to write and why?
Travis:  I like Nadia (Natasha). She is one of those characters with a very off-kilter moral compass. Extremely violent and far naughtier than any teenage girl should be, Nadia is a complex mess of deadly motivations.
Maer:  Yeah, she is intriguing, very dark and edgy. If you had to pick a color to describe Mike what would that be and why?
Travis:  Mike is grey. He has a very grey morality, with just enough of the light to balance the darkness in his life.
Maer:  Who are your favorite authors to read?
Travis:  I have always loved Dean Koontz when it comes to a good 'ole thriller with a slight paranormal tint. His paranormal aspects are always so understated, yet intense and gruesome.
For the hardcore Urban Fantasy thrillers I love Laurell K. Hamilton, Jim Butcher, and Anne Rice. I am just now starting a book by Karen Marie Moning.
Maer:  Ah, some of my own faves on that list. 🙂 Can you share a bit about the project you're working on now?
Travis:  I have recently envisioned a new Urban Fantasy series, an epic story of a troubled woman in her early twenties. All her life she's heard voices in her head and been plagued with dreams of strange alien places and creatures that speak to her.  She believes she's been abducted by aliens, but, the truth is far worse. She is the vessel of an entity, and this creature has an agenda, to open the gate to his world, the Inferno (Hades), which has been closed for millennia.
She becomes convinced it is her mission in life to open that gate. Now all she needs is to find a way into the Necropolis beneath the Vatican, to the bedrock of Peter's Tomb.
It's called, Upon This Rock.
Maer:  Wow, that sounds awesome! I'll be looking forward to that one. What do you do when you're not writing?
Travis:  I am either reading, writing, or surfing social media and other tools of book promo and blogging. I am currently creating social media hubs that will feed into blogs and maybe even have their own apps. Digital publishing is a fast-changing playground, and the web tools available are phenomenally powerful, if you take the time to learn to use them.
Maer:  What influenced you to write in your genre? Do you write in others?
Travis:  I write in the genres I read. So, it's a very selfish endeavor, and I write to entertain myself, to craft the kinds of books I love reading. I write mostly Adult Urban Fantasy Romance/Thriller, but, for The Shepherd I dived into the YA Paranormal category.
Maer:  Travis, what music, if any, do you like to listen to while writing?
Travis:  I go for a lot of alternative music, both 90's and current day alternative. Recently, my daughter turned me onto some dubstep alternative, which seems to resonate with the strange-macabre intensity of my writing.
Maer: Thanks again for stopping by today. Do you have anything you'd like to add?
Travis:  This year is all about adult novels, The Nightlife Series will see a new addition, Nightlife Moscow, my stand-alone novel, Blood Slave, will see a sequel (fans have been pushing me hard for that), and, this new series has my mind racing a hundred miles an hour, and must be written or drive me mad:  Upon This Rock.
For those who have read The Shepherd, I have one parting question:  Which of the main characters is The Shepherd?
Maer:  Hmmmm… interesting question!
You can buy The Shepherd (YA Paranormal)
 at Amazon.
You can find Travis at these links:
Travis on Facebook (as TW Luedke)