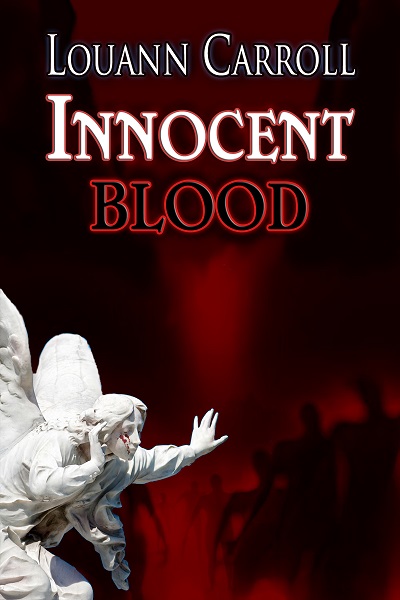 Louann Carroll's fascinating look at how one man deals with his paranormal gifts has a brand new cover. This novel is one of the best I've read this year. Carroll has treated having paranormal abilities in such a way you'd think you were reading about real people. The story is intriguing and the characters are believable. I highly recommend this powerful novel.

Innocent Blood
They call him the Pope on Dope.
Danny Fisk has a secret no one outside his family would believe.
Danny sees things others can't: like ghosts and the future. In his teens, he used drugs to escape his gifts, but with help from his family, Danny cleaned up his life. For fifteen years, he lived the American Dream. He had a loving wife, kids, a great job, and proud parents.
That ended when renewed pressure from his abilities drove him back to drug abuse. Now, Danny's on a mission to save as many as he can from the streets that would destroy them all.
Pursued by corrupt cops, drug cartels and his own inner demons, Danny must find a way to survive his gifts. If not, he'll continue a downward spiral that could cost him the lives of those he's trying to save.
As well as his own.
Recommended 16+ for launguage.
Innocent Blood is available at these retailers:






Louann Carroll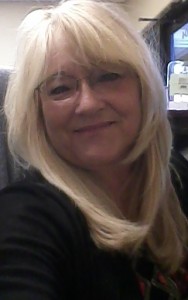 Louann Carroll is a Native Californian living in the Sierra Nevada foothills with her husband, Dennis.
Mother to three children, she is an avid rock, fossil, and gem hunter who enjoys sharing her finds with family and friends. She is a student of alternative religion, archaeology, anthropology and paleontology.
After leaving her position as C.E.O. in the Bay Area, she has pursued her writing career with much success. Winner of the 2010 Crescent Moon Press award for best novel, she has gone on to write several more works that can best be described as paranormal with a 'touch' of horror.
She is the author of Gemini Rising, book one, Gemini Rising, book two,
(recommended reads) The Light and the Flame, a Sci-Fi romance trilogy, A Shadow of Time, a paranormal romance, Shadowlands, Leanore's story, Journeys, The Adventure of Leaf, Innocent Blood and The Foundlings, Jenny's story.
You can reach Ms. Carroll at these links: