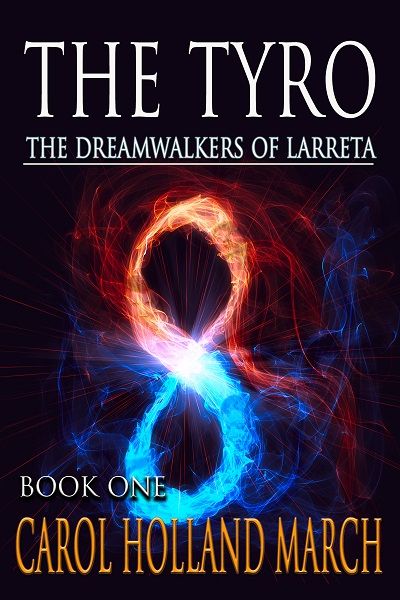 The first book of a captivating Metaphysical/Fantasy trilogy is now available at your favorite retailer!

The Tyro, The Dreamwalkers of Larreta, Book 1
Larreta, home of the dreamwalkers, is being torn apart.
Rifts are forming and swallowing everything in their path. People, structures, entire villages, are disappearing. No one knows where the rifts come from or how to stop them. And they are getting worse.
Leo, a Senior Dreamwalker, is recalled from Earth, where he fled rather than face his failures. His heightened ability to connect with the past is crucial to combat the rifts. He's drafted to train a handsome new dreamwalker, Jesse: a young man whose own talents are part of the solution to stopping the destruction.
Together, the two must form a complicated passage through time and space, and they can only succeed with mutual trust. First, Leo needs to overcome his personal demons in order to make the necessary connection. But getting closer is not something he wants to do, in spite of his attraction to Jesse. However, the fate of more than one world rests on their success. And time is running out.
You can find The Tyro at these links:
Amazon – https://goo.gl/SvPHXg
Barnes & Noble – https://goo.gl/aCYkkr

iTunes – https://goo.gl/JXomdq

Kobo – https://goo.gl/caZx0m

Smashwords – https://goo.gl/swp5bM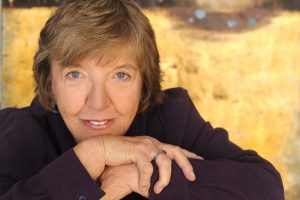 Carol Holland March lives in Albuquerque, New Mexico with two demanding dogs who offer their insight into the meaning of life in exchange for long bike rides and occasional treats. She writes stories about the mysteries that peek from behind the veil.
Her short fiction has appeared in numerous magazines and anthologies. The Tyro is the first volume of her fantasy trilogy, The Dreamwalkers of Larreta.
Carol works as a coach for beginning writers and people in transition. She teaches about creativity, journaling and writing for personal development at the University of New Mexico.
You can follow Carol at these links:
Website – http://carolhollandmarch.com
Facebook – https://www.facebook.com/carol.holland.march.author
Twitter – https://twitter.com/CarolHMarch
Amazon Author Page – https://www.amazon.com/Carol-Holland-March/e/B00F6I1V7W
Goodreads – https://www.goodreads.com/author/show/7374990.Carol_Holland_March