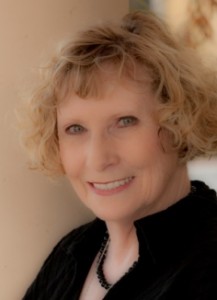 Maer Wilson – Panelist at PKD Con
Going back to my alma mater is always a treat. Going back after 17 years to be a panelist at the Philip K. Dick Conference is even more exciting!
I first attended CSU Fullerton back in fall, 1971. I met Philip K. Dick the following spring when he moved across the hall from my apartment. The story of our ten-year friendship is the subject of my forthcoming memoir,  The Other Side of Philip K. Dick, due out summer, 2016. Please check back for more information on that.
The opportunity to do a panel and talk about Phil and his influence on the future is quite thrilling. I'll also be able to see old friends and catch up on their latest news, as well as attend what promises to be some fascinating panels. There are many academic panels as well as non-academic panels throughout both days. And registration is only $5 for the non-academic panels! So if you live in Southern California or plan to be there the end of April, consider adding this exciting event to your schedule. If you do drop by my panel, please feel free to mention you read my blog. 🙂
I'm scheduled for a panel on Saturday, April 30, 2016 at 1:30 PM.
Library Panel – Pollak Library North 130
Philip K. Dick in the Future
Greg Benford, Bruce McAllister, Maer Wilson
Moderator: David Kelman
Here are the overall details for the PKD Con:
Dates: 4/28 and 4/29, 2016
Times:  9 AM – 5 PM, with Registration opening at 8 AM and special events after 5 PM
Place: California State University at Fullerton, 800 N State College Blvd, Fullerton, CA 92831
Registration Info: https://sfatcsuf.wordpress.com/registration-and-accommodation/
Prices: $5 for Membership. Academic Presenters are $40 for faculty, $20 for students.
Hope to see you there!