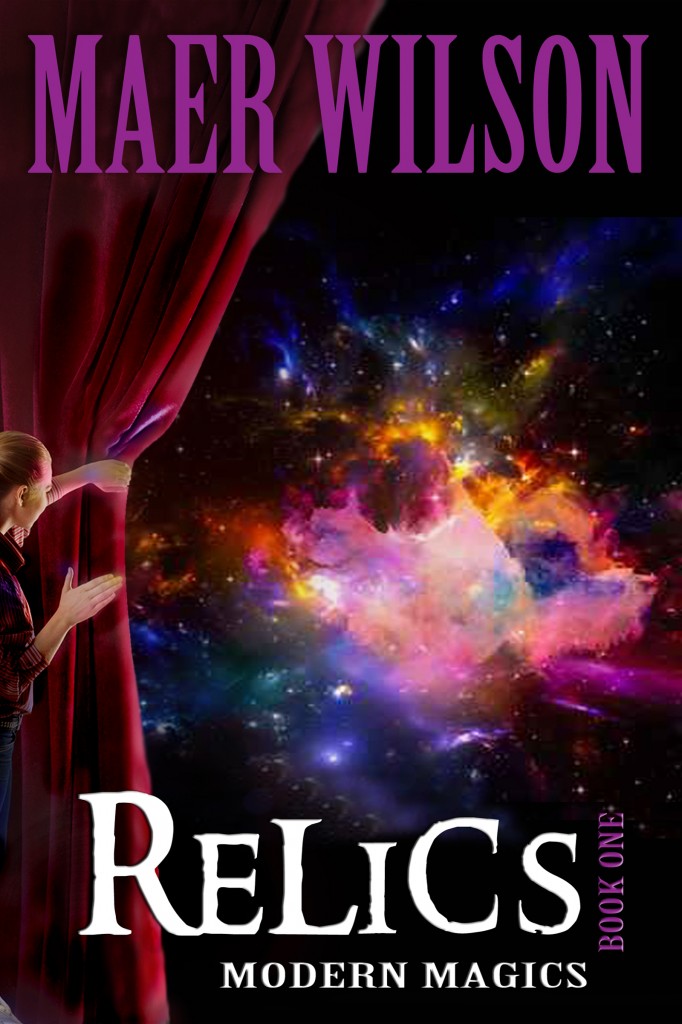 You Are Invited!
It's here! Relics, Book 1 of the Modern Magics series is now available at online retailers! And we're having a party to celebrate!
To commemorate the occasion, we will have an online party on Facebook. Come join the fun with games and prizes on Friday, September 26, 2014, from 5 – 7 PM Pacific time. We will be leaving the different contests open throughout the weekend, until 2 PM Pacific time on Sunday, September 28, 2014. So if you are not available to make the actual party, please check out and enter the different contests.
This new edition has been edited by Jen Ryan, and features new cover art by M Joseph Murphy.
I hope you will come join us to celebrate!
DEETS:
What: Release party for Relics
Where: On Facebook, at our event page Maer's Modern Magics Makeover
When: Friday, September 26, 5 PM – 7 PM, Pacific time
Contests & Prizes: Giveaways of Amazon Gift Cards, Modern Magics novelettes, Moth by Sean T. Poindexter. Contests will close at 2 PM on Sunday, September 28, 2014.

Most of Thulu and La Fi's clients are dead. Which is perfect since their detective agency caters to the supernatural. But a simple job finding a lost locket leads to a big case tracking relics for an ancient daemon.
The daemon needs the relics to keep a dangerous portal closed. His enemy, Gabriel, wants the relics to open the portal and give his people access to a new feeding ground – Earth.
Caught on live TV, other portals begin to open and the creatures of magic return to Earth. The people of Earth are not alone, but will soon wish they were.
When Gabriel threatens their family, Thulu and La Fi's search becomes personal. The couple will need powerful help in the race to find the relics before Gabriel does. But maybe that's what ghostly friends, magical allies and daemonic clients are for.
When the creatures of myth and magic return to Earth, they're nothing like your mother's fairy tales.
You can buy Relics at Amazon
You can also buy Relics at
 ***Additional retailers will be added as they go live.