Sean T. Poindexter – The Next George R.R. Martin?
Part 2
I'm continuing my feature on Sean T. Poindexter, an author I think is one of the best out there. He's got dynamic characters, excellent stories and his prose is some of the best I've read. He is truly a master wordsmith, something I admire in a writer. He has everything a writer needs to be a massive success, and I believe it's time the world knew about him. So let's find out more, shall we?


Sean T. Poindexter
Though born in Mesa, Arizona, Sean has spent most of his life in Missouri. He graduated high school in Lebanon, Missouri. His mother was a special education/reading teacher and his father was a police officer. Though they divorced when Sean was very young he remains close with both his parents. He has two brothers and no children, but he has a very large extended family in the Ozark region (Mountain View/West Plains Missouri region) and Southern Arizona (Eloy/Casa Grande area).
After high school, Sean attended college at Missouri Southern State University in Joplin, Missouri for a time before dropping out and going to work for a TV station in Springfield, Missouri. After a time, he returned to college and graduated from Missouri Southern State University in 2004 with a Bachelor of Science in Sociology, minor in Philosophy. He holds a Master of Science in Criminology/Criminal Justice Administration from Pittsburg State University (Pittsburg, Kansas) in 2005.
You can find Sean at these links:

Sean T. Poindexter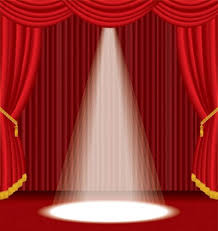 Maer:  Thanks for joining us to tell us about your new book. What is the funniest or oddest thing that has happened to you as an author?
Sean:  After my first book came out, my father showed it off all over the little Ozark town where he's been a policeman for over thirty years. He hadn't read the book (The Shadow of Tiamat) but it didn't matter because his son wrote it and he was proud. He even bragged about the book in his church. Well, an old lady who went to his church read the book and was so offended by the stark descriptions of the love scenes and violence that she tracked my father down and chided him for bragging about such a filthy book. She then said she was going to try to get their pastor, and all the pastors in town, to condemn my book so that other innocent people didn't make the mistake of reading it. My dad said, that she shouldn't stop there: he thought she should get every preacher, pastor, priest, minister, etc. in the country to condemn the book so it would become a bestseller overnight.
Maer:  That's a great story! Do you use beta readers and, if so, what qualities do you look for in a beta?
Sean:  Yes, I do. My main qualification for a beta reader is that I trust them. Therefore, I tend to only use friends. I tend to prefer people who read a lot, though not always reading the kinds of book I've written. I think it's a true test of quality if you can write a book that isn't in a genre a person enjoys but still keep them enrapt.
Maer:  That's an excellent point. What is a one line synopsis for your book?
Sean:  Danger and redemption in a faraway land.
Maer:  Is this a stand-alone or part of a series?
Sean:  I haven't written any more set in this world or with these characters, but I'd like it to be the first part in a series.
Maer:  So would I because I think this book is brilliant and I want to know what happens next! Which character, other than Lew, is one of your favorites to write and why?
Sean:  Reiwyn. She's not afraid of anything, or at least she doesn't let it show. She's very admirable, despite coming from the least admirable background of the group. She's very noble and intelligent, but has a vulnerability because of the way she's been raised.
Maer:  If you had to pick a color to describe Lew what would that be and why?
Sean:  Blue, maybe? I don't really know why.
Maer:  Who are your favorite authors to read?
Sean:  Robert E. Howard and George RR Martin.
Maer:  I can see the influences. Can you share a bit about the project you're working on now?
Sean:  I'm branching out and working on something that isn't fantasy or paranormal.
Maer:  So, what do you do when you're not writing?
Sean:  Work, mostly. When I'm not doing that, I like to watch movies and TV, read, and talk with distant friends online.
Maer:  What influenced you to write in your genre? Do you write in others?
Sean:  I don't like to be confined to any one genre. I have very diverse tastes and I like to write whatever I like. I'll often combine genres, fantasy and horror being my favorites to combine.
Maer:  What music, if any, do you like to listen to while writing?
Sean:  I listen to a lot of music when I write. My favorites are Tom Waits, VNV Nation, Assemblage 23, Gary Numan, and a lot of others. Generally, anything kind of dark and sobering, even a little sad, tends to help me concentrate.
Maer:  Thanks so much for giving us a peek behind the scenes. Do you have anything you'd like to add?
Sean:  Nope! Thanks for having me!
Maer: Be sure to check out Sean's work. It's time to let some of our more brilliant authors shine as they deserve.
You can buy Exiles of Forlorn at these links:
***FREE for Kindle Unlimited subscribers***

Paperback