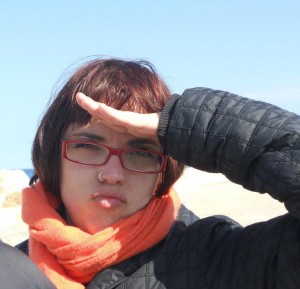 Stefania Mattana
is


Today it's a pleasure to welcome the charming and fun Stefania Mattana.


Stefania Mattana
Italian born and raised, when she was a child she used to dream of winning a gold medal at the Olympics. Then she grew up.
She felt in love with Agatha Christie's crime stories when she was 8, and decided to become a writer like her. One of her very first books was The Young Creative Writer's Manual by Bianca Pitzorno, which she usually took with her wherever she went – and Stefania has been in a lot of places.
When she's not writing crime novels Stefania makes her contribution to support people in sports by looking for a blind runner to guide. She also have a blog where she talks about sports, advertising, pets, writing and anything else worthwhile.
Read on for more about Stefania.