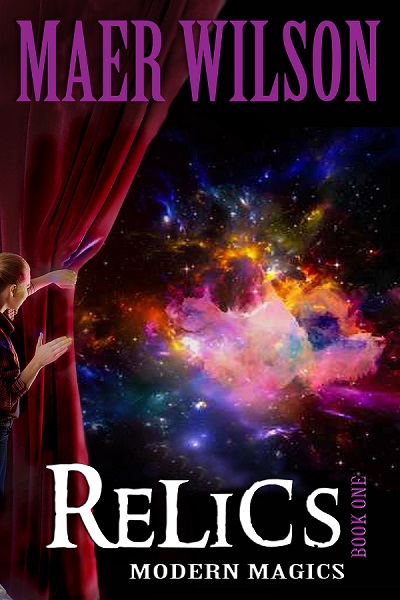 To celebrate spring and let readers catch up on Modern Magics, the first book of the series, Relics, is now on sale for $0.99. The 3rd book, Magics is on the horizon, so be sure to catch up on the entire series at your favorite retailer!

Most of Thulu and La Fi's clients are dead. Which is perfect since their detective agency caters to the supernatural. But a simple job finding a lost locket leads to a big case tracking relics for an ancient daemon.
The daemon needs the relics to keep a dangerous portal closed. His enemy, Gabriel, wants the relics to open the portal and give his people access to a new feeding ground – Earth.
Caught on live TV, other portals begin to open and the creatures of magic return to Earth. The people of Earth are not alone, but will soon wish they were.
When Gabriel threatens their family, Thulu and La Fi's search becomes personal. The couple will need powerful help in the race to find the relics before Gabriel does. But maybe that's what ghostly friends, magical allies and daemonic clients are for.
When the creatures of myth and magic return to Earth, they're nothing like your mother's fairy tales.
Available at these retailers: