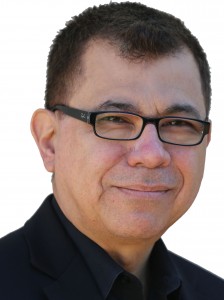 Steven Ramirez
is

How often can you buy a full-length recently released novel for less than 10 cents? I think it's been decades since I did that. But right now you can pre-order and buy not one, but ten complete novels for only $0.99! Steven Ramirez is part of The Shadow Box, an incredible collection of dark novels. He's stopped by today to tell us about his own intriguing entry in this set. Let's find out more.

 Steven Ramirez
Steven Ramirez is the author of Books One and Two of The Dead Series, Tell Me When I'm Dead and Dead Is All You Get. He has also published a number of short stories, as well as a children's book, and he wrote the screenplay for the horror-thriller film Killers. Steven lives in Los Angeles with his wife and daughters.
You can find out more about Steven at these links:
Read on for more about Steven and his awesome book!