In this one group of writers that I belong to, I have cheered at the photos of book forts whenever someone in the group had a new release. These book forts represent the reality of a dream come true. They are a rite of passage for an author and something we proudly show off.
Here are pics of my book fort. With and without dog. And yes, I did notice that mine resembles a stage. So maybe it's the theatre inside the book fort. 🙂 I also included Chloe as she snuck off to see what mom had been doing the last few years.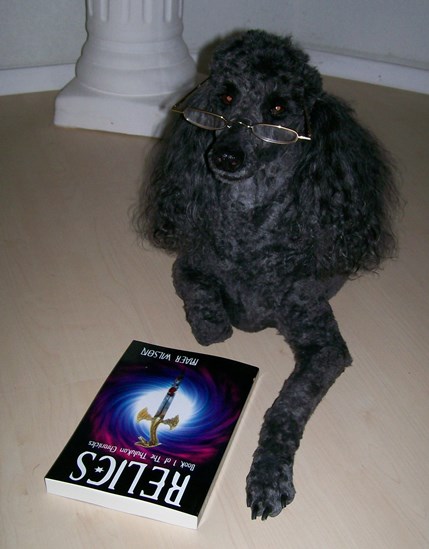 WHAT??? It's my mom's book! Of course I'm going to read it!