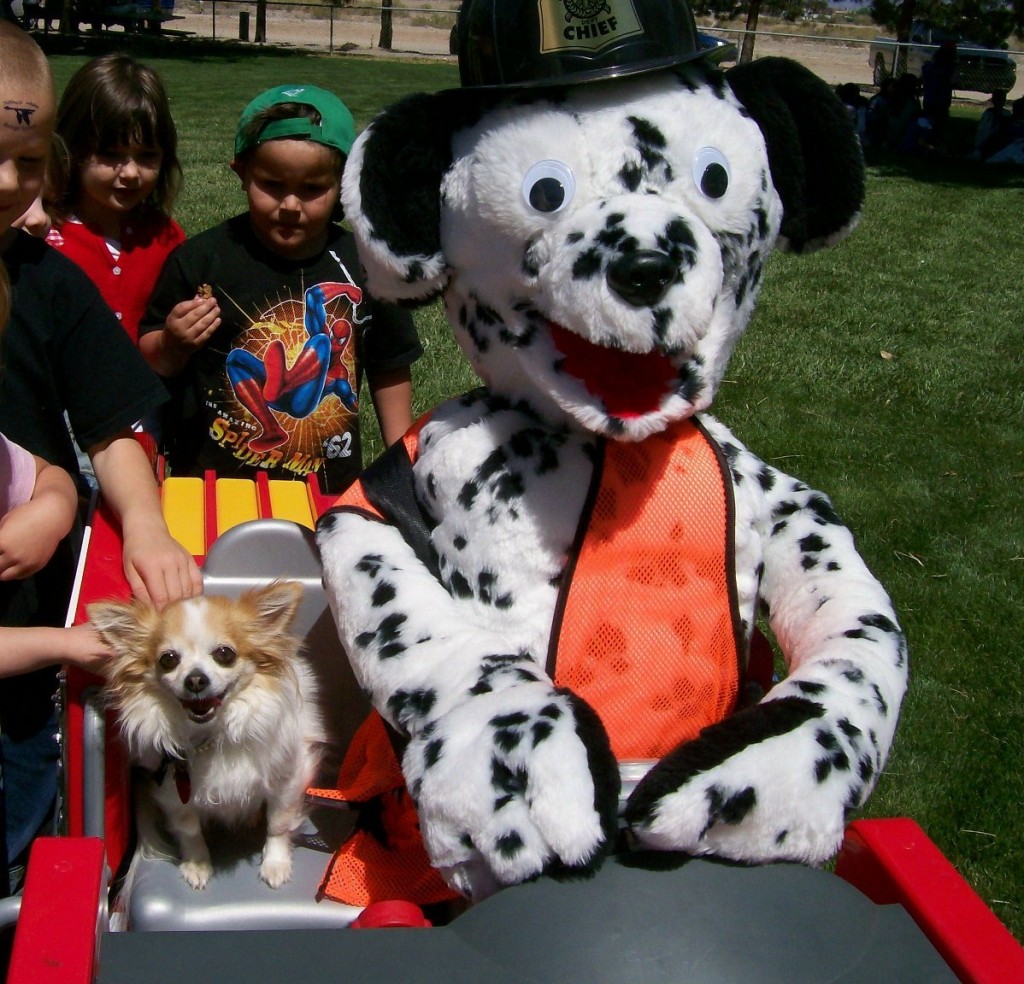 I adore Spring and Summer.  It seems that's when I'm most creative.  Because of that, I think my personal New Year should begin sometime in Spring.  Not in Winter, when everything is cold, especially me.
March saw a lot of creative activity.  I'm still super busy, but other than my column at Corellian Run Radio, I haven't done as much writing in April.  I did do a lot of editing and proofreading, though, which is an important part of the process.
This Saturday, both of the girls and I will participate in our local Earth Day event at the park.  It will be our 11th annual celebration.  I'll MC, as usual and the girls will do their mascot thing.   Tréa is really good with kids and Chloe takes her lead from
The picture above is from a few years ago.  Tréa's smile matches her partner's, which I think is cute.  Of course, as a pet parent, I'm probably worse with the girls' pictures than if they were human kids.
Chloe had to go to the vet for an infection and we discovered through her x-ray that the silly dog is eating little pea-sized rocks.  I'm not sure if this is from her nibbling at grass in the same area, but I suspect so.  The x-ray showed a string of tiny rocks that had the fabulous Dr. B stumped for probably all of 5 seconds.
So now, when she goes outside, I have to add "Chloe, don't eat rocks" to my usual litany of what she isn't supposed to do.  Others include, "Don't go under the trees, don't get into mud, don't get leaves in your hair, etc."   She's very good at doing these things, especially after she comes home from her groomer looking all gorgeous and actually like a poodle.  It doesn't last long, though.  She's a little hunter, who is the terror of the bunnies and birds in her yard.  At least she doesn't actually catch them very often.  Her idea and my idea of presents for me were not even close.