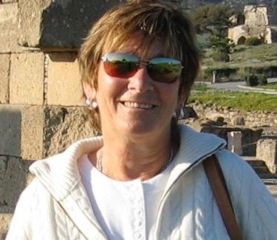 Joan Fallon
is

Today's guest comes to us all the way from Spain. Joan introduces us to her  historical novel, The Shining City.

Joan Fallon was born in Dumfries, in Scotland, the only child of a Scottish mother and an Irish father, but spent most of her formative life in the south of England.  Teacher, management trainer and business woman, she moved to Spain at the beginning of the new millennium and became a writer.  To date she has written six novels aimed at the women's commercial fiction market and a non-fiction book based on authentic interviews with a number of Spanish women of all ages and from all walks of life.
Read on for more about Joan!