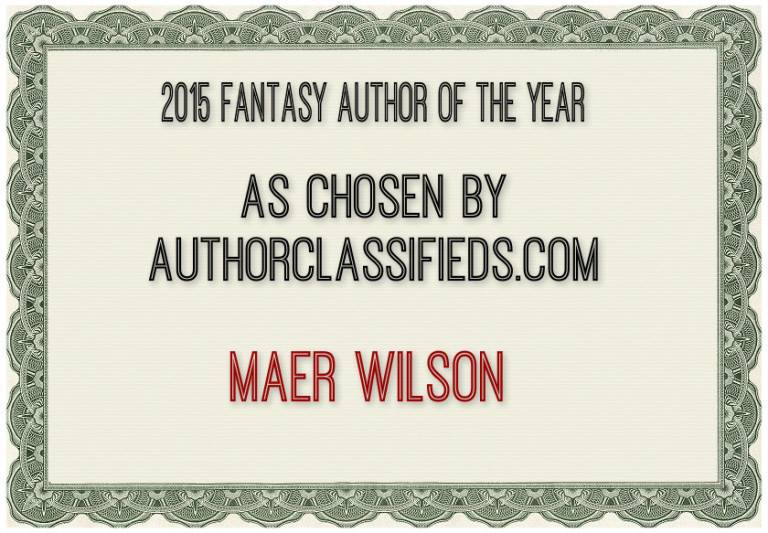 Reflections
What a delightful surprise! I was so thrilled when I saw this on New Year's Eve! My deepest appreciation to Ravannah Rayne, Kristin Dutt and AuthorClassifieds.com for this honor. What a fantastic way to ring out the old and ring in the New Year.
Both Magics (Book 3 of the Modern Magics series) and Apocalypta Z were published in 2015, so it was a busy year for me. I also compiled,  edited and contributed to The Dark Dozen, an anthology put together to raise funds for my friend, Al Scarborough, who needs a new heart. You can find out more about that at his page We Heart Al.
Thanks so much to everyone who has supported my books the last three years. I have several new and exciting projects in the works, so there's more to come. 🙂
I'm also the co-owner of Ellysian Press which published some awesome books in 2015 and has a fabulous lineup of books coming out in 2016. It's so humbling to be trusted with these awesome books by some of  my favorite authors!
Thanks again for the support! It means more than words can say!
Please feel free to follow me at these links:
You can find all of my books at these retailers:
And just to leave you with a smile, here is Cienna in her Las Vegas showgirl costume.  She has been such a doll, posing in costumes to be Al's little mascot and bring awareness to his situation. There's a lot of love packed into that 6 pounds of puppy.