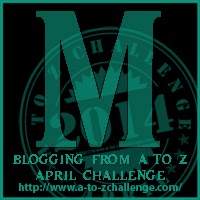 Magic is seductive, electric and ultimately, unattainable. At least on this world, in this time. But what if it weren't? What if, for some reason, magic was possible on Earth? What if you woke up tomorrow and turned on the TV to see unicorns, elves, fairies and every other creature from our mythical past?
It was my fascination with that question that produced The Thulukan Chronicles. I wanted magic to be different. Not just for a privileged few to know about, but for everyone to see. That idea took my series places I hadn't even thought about when I first started writing it. The farther I got into the story, the clearer it became that I wasn't just writing about paranormal detectives – the kind who actually work for the supernatural. Nope, I was creating a world where magic returns and everyone knows about it. And not just the creatures of magic, but magic itself was making itself known. I'm almost done revising Book 3 of the series, titled appropriately, Magics. It will release this summer. I think I took the premise to its logical conclusion, but of course, the readers will be the judge of that.
I've lived with this fun series for only four years, but it has been an intense part of my life. While Magics ties up all sorts of loose ends, the door is left open to continue. So for now I'm not saying goodbye to the series. Not yet. Maybe only "See you later." We shall see.
What will tomorrow's word be? Come back for the letter "N" in the challenge.
Be sure to check out the rest of the cool blogs in the challenge!  A to Z Challenge.